McKinney Speeding Truck Accident Lawyer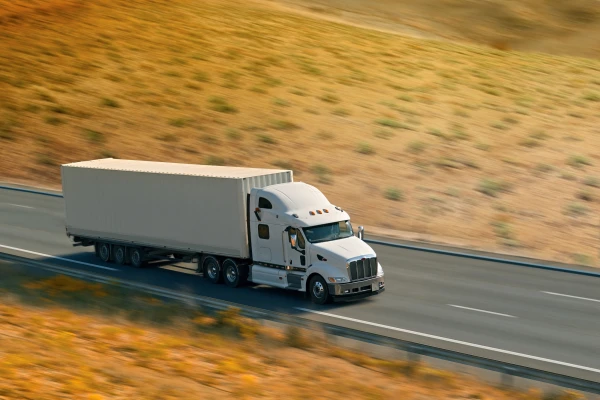 Hurt in an accident caused by a speeding driver in McKinney, Texas? Take steps to get compensation for all of your losses by reaching out to our team now. We understand what it takes to help drivers in your situation handle their legal issues.
Focus on securing damages to cover your medical expenses and other losses today. Reach out to a McKinney speeding accident lawyer and discuss your case. Call us at (469) 998-4069. Members of our team focus on putting you first after a collision.
We Understand the Dangers of Speeding Accidents
The state of Texas sets speed limits for a reason. Drivers are expected to adhere to these limits to help reduce the odds of an accident occurring. However, many drivers in the McKinney area disregard these regulations.
According to the Insurance Institute of Highway Safety (IIHS), speeding is associated with around one-quarter of all fatal accidents around the country on a yearly basis. Speeding causes many additional injury crashes. We're here to offer you help if you – or a loved one – got caught in a speeding accident in McKinney.
Speeding Accidents and Commercial Drivers in McKinney
Any driver in McKinney may exceed the speed limit. In many cases, speeding accidents are caused by large commercial trucks. These vehicles pose a greater danger when they are going quickly. It takes them a long time to slow down or stop because they are so heavy.
This means that they may end up causing a speeding accident even if they are not going very far over the speed limit. They may also cause a speeding accident if they are driving at the speed limit if they are going too fast for conditions. Trucks may need to travel more slowly if:
It is rainy
The roads are icy
Traffic is very heavy
They have a particularly heavy load
We're ready to review the causes of your collision. Our speeding accident lawyers in McKinney are focused on showing that another driver was at-fault for the wreck. This may allow us to help you secure compensation for all of your losses. Find out how by calling us at (469) 998-4069.
Your Losses After a Speeding Accident in McKinney
A speeding accident may leave you dealing with serious injuries here in McKinney. It's important that you get medical care if you were hurt. A doctor may help you recover quickly from the after-effects of a speeding accident involving a large truck. You may need:
Emergency treatment from paramedics
Care in a hospital
Surgeries and other medical procedures
Medications and physical therapy
You may end up losing money at work while you're recovering from a speeding accident. In some cases, an accident could leave you with a disabling condition that limits your future earning potential. You may get compensation for all these losses by working with a speeding accident lawyer here in McKinney.
Members of our team may also help you get compensation for the damage to your vehicle. We know how much vehicle damage may occur if you are struck by a speeding truck. We are also prepared to help you get damages to cover your pain, suffering, and mental anguish.
Construct a Claim After a McKinney Speeding Accident
Find out how to get compensation after a speeding accident in McKinney by contacting our team right now. We have knowledge and experience handling truck accident claims in Texas. We are prepared to help you take on insurance companies and the truck driver who struck you.
Our team understands that many truck accident claims in McKinney end in a settlement. We're ready to walk you through the process of settling your case with the insurance company. Settling an insurance claim allows you to avoid court fees. You may also get compensation more quickly if you settle out of court here in McKinney.
However, there are times when insurance agents refuse to treat drivers in your situation fairly. In this situation, we may focus on helping you file a lawsuit. Let us provide you with straightforward advice and information about your case, starting right now.
Contact a McKinney Speeding Accident Lawyer Right Away
Make sure you're ready to get compensation after a speeding accident in McKinney, Texas. Start working to build a claim or explore your options for filing a lawsuit. We are prepared to help with all of your legal needs. Find out more about how a speeding accident lawyer in McKinney could assist you with a free consultation.
Reach out to us by calling (469) 998-4069. You may also fill out our online contact form.
Frequently Asked Questions