McKinney Side Impact Collisions Lawyer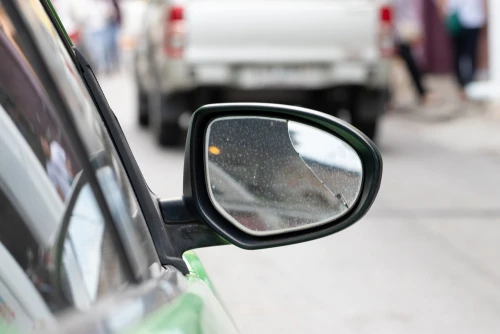 Car wrecks can lead to devastating injuries that leave innocent people with lifelong complications. Among the many ways that accidents can occur, side-impact collisions are some of the most high-risk for causing serious injury. This is because a side-impact accident, or T-bone accident, features a crash directly on the side of a vehicle, where either the driver or a passenger may be seated. Plus, these wrecks have a higher tendency to cause the vehicle to roll over, which can create dangerous situations for crushing injuries as well as additional impacts from other vehicles. If you are injured in a side-impact collision in McKinney, the good news is that legal help is available.
The McKinney side-impact collision attorneys at our firm have experience handling cases just like yours. Our previous clients have suffered significant injuries that may mirror some of the harms you experienced, including the following.
Traumatic Brain Injuries (TBIs)
Paralysis
Lost limbs
Disfigurement
Broken bones
Given that Texas has a two-year statute of limitations that applies to most personal injury claims, it is crucial that you get in touch with a lawyer as soon as possible. That way, our side-impact car crash attorneys in McKinney can begin to collect evidence, build a strong case, coordinate your care and insurance matters, and get to work getting you the best possible resolution for your claim.
Maximizing My Claim's Value
One of the most important issues in any personal injury claim stemming from a McKinney side-impact wreck is the compensation package. You and your family deserve to be compensated appropriately for the harms that you experience, but often the insurance companies and defense lawyers try to low-ball you or reduce the value of your claim. There are several steps that a knowledgeable McKinney side-impact collision lawyer can take to maximize your eventual recovery, starting with simply cataloging all the ways in which your injury has harmed you.
Economic Damages
The first category of compensable damages is made up of all those harms that directly affect your bank account. Your medical expenses, lost wages due to missing work, bills for car repairs or replacement, and similar monetary harms should all be reimbursed by the person who caused your accident. A side-impact crash attorney can help you compile a complete list of economic damages to make sure you get the money you are owed.
Non-Economic Damages
One the other hand, not all harms you experience due to your injury are directly related to money. For example, you may experience physical pain, psychological distress, anguish, loss of enjoyment in life, loss of companionship with your spouse, an inability to partake in a beloved activity, and similar ills. These can be more difficult to evaluate, so it is important to get help from skilled side-impact collision lawyers.
Understanding Fault
Another way to maximize your claim is by understanding how fault works in Texas. Throughout the state, courts use a system called proportionate responsibility to assign blame to all parties involved in a wreck and adjust compensation accordingly. There are two main components of this system which show just how important it is to provide evidence for the other party's fault.
Eligibility: you can receive compensation for your damages as long as you are no more than 50% at-fault for the side-impact collision.
Reduction: your total compensation is reduced by the percentage of blame assigned to you.
For example, let's say you suffer a grand total of $500,000 in damages. If the court finds you to be 51% responsible for your accident, you cannot recover any compensation from the other party. If the court finds you to be 10% responsible for your McKinney side-impact collision, your compensation package will be reduced by 10% as well. You would receive a maximum of $450,000. While that may seem like a lot, it represents a loss of $50,000 in potential compensation!
By trusting our skilled McKinney side-impact collision lawyers with your case, you can rest assured that they will work diligently to gather evidence that will reduce your portion of blame and increase your potential recovery.
Consultation Is FREE
our firm is available to discuss the details of your claim for FREE. Our McKinney side-impact collision lawyers work on a contingency basis as well, which means that we don't get paid unless and until we win you the compensation you deserve.
You can schedule a consultation with our firm online by filling out the form on our contact page. We are also available by phone at 469-998-4069. Let us provide you with the legal assistance you need to maximize your recovery.
Frequently Asked Questions