McKinney Improper Passing Truck Accident Lawyer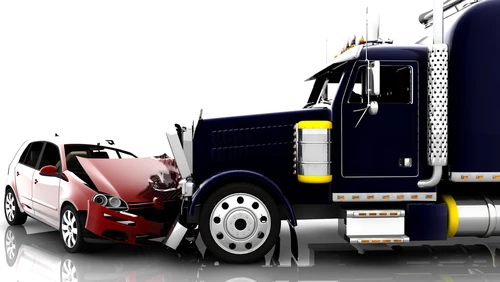 Drivers must follow the rules of the road when they pass other vehicles here in McKinney, Texas. Unfortunately, some drivers pass unsafely, leading to major accidents. You may want compensation if you were hit by a driver who passed improperly.
Members of our team are standing by to help you get damages to cover your losses. You may take steps to build a claim by calling us at (469) 998-4069. Allow our McKinney improper passing accident lawyers to take charge of your case immediately.
Improper Passing and Reckless Driving in McKinney
Improper passing occurs when drivers go around other vehicles in an unsafe way. On some roads in McKinney, drivers are never allowed to pass one another. You may identify these roads by the solid line that divides the lanes.
In other situations, drivers may pass when conditions are safe. Drivers should not pass if there are other vehicles approaching from the other direction. Passing may also be dangerous if road conditions are poor, or if the driver is speeding.
Improper passing is one example of reckless driving, according to the Governors Highway Safety Association (GHSA). Reckless driving is a criminal act here in McKinney. This means drivers who pass you improperly could end up facing criminal charges.
Get Help After an Improper Passing Accident in McKinney
Members of our team are here to help you build a legal claim if you were hurt in an improper passing accident. We are prepared to investigate the exact causes of your accident. You may only get compensation if we can show that someone else caused your collision. Allow us to:
Review your police report
Visit the scene of the accident
Speak with all eyewitnesses
Work with accident reconstruction specialists
Many improper passing accidents are caused by commercial truck drivers in McKinney. These drivers may pass illegally when trying to make it to their destination more quickly. Let us focus on the unique aspects of your case right now, just call (469) 998-4069. Begin working with an improper passing accident lawyer in McKinney today.
Your Compensation After an Improper Passing Accident
You may experience significant losses after an improper passing accident in McKinney. Fortunately, our team is here to help you get damages. We are ready to help you secure compensation for your medical expenses if you were hurt. Improper passing accidents may result in:
Head or brain injuries
Back or neck injuries
Internal injuries or organ damage
Broken bones or sprains
Cuts, burns, or abrasions
You may miss work as you recover from an improper passing accident. We're ready to help you get compensation for your lost wages and your diminished earning potential. You could also receive damages to cover the costs to repair your vehicle.
Sometimes, you may even get damages to cover your non-economic losses. These losses don't have a clear-cut dollar value. You may receive them if you experienced pain and suffering after an improper passing accident in McKinney.
We are ready to review all of your losses to make sure they are appropriately covered. A McKinney improper passing accident lawyer may even help you get exemplary damages. These damages are designed to punish the driver who caused your accident.
Build a McKinney Improper Passing Accident Claim
Getting compensation after an improper passing accident in McKinney may require negotiations with insurance agents. We are ready to handle these negotiations for you. Allow us to focus on bringing you a settlement to cover all of your losses.
Settlements allow you to get compensation without taking your claim to court. Many drivers want to avoid a trial, as it may lead to high court fees. Additionally, it may take longer to get compensation if you go through the court system.
However, there are times when insurance agents refuse to treat you fairly after an accident. In this situation, we are prepared to help you file a lawsuit against the driver who hit you. We know how to navigate the legal system here in McKinney. We'll keep you up-to-date about the state of your claim and handle all your legal challenges.
Talk to a McKinney Improper Passing Accident Lawyer Today
Hit by an improperly passing driver in McKinney? Start working to get compensation today by reaching out to us. Our improper passing accident lawyers in McKinney are standing by to offer you the assistance you want. Just call (469) 998-4069. You may also reach us if you complete our online contact form. We're ready to take charge of your case today.
Find out more about your specific legal options by contacting us for a free consultation.
Frequently Asked Questions