McKinney Motorcycle Accident Lawyer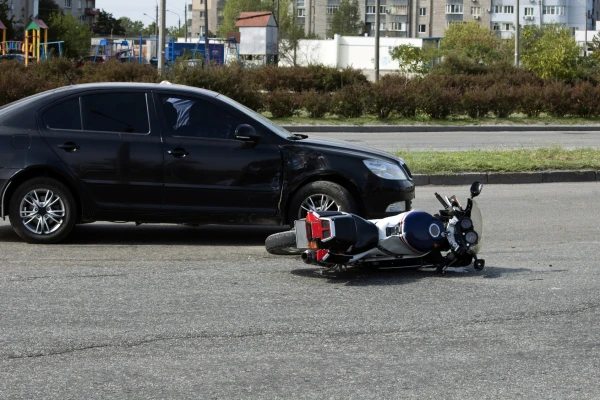 Motorcyclists enjoy a freedom that few other drivers can experience on the roads. They also run significant risks to their life and safety every time they go for a ride. Motorcycle accidents frequently result in serious injuries or even wrongful deaths.
You can get help right away after a motorcycle accident by contacting a McKinney motorcycle accident lawyer. A legal professional can stand up for you if other drivers refuse to compensate you for your injuries. Start getting the help you need today, before it's too late.
McKinney Motorcycle Accident Facts
Motorcycles provide an amazing driving experience. However, they do not offer drivers the same level of protection they would receive from other motor vehicles. This limited protection contributes to the fact that motorcyclists are 27 times more likely to experience a fatal injury in a motor vehicle accident than other drivers.
Motorcyclists can be at additional risk if they do not wear a helmet. Texas law allows individuals over the age of 21 to forgo a helmet if they complete certain Motorcycle Operator Training Courses and carry a certain level of insurance. However, riding without a helmet can increase the odds of a serious brain injury.
Additionally, motorcyclists that ride without a helmet can face additional legal issues. Many times, insurance companies and other drivers will try to avoid paying you compensation if you ride without a helmet. These insurance companies can try to claim that you were taking an unnecessary risk. A motorcycle accident lawyer can help defend you against these accusations.
Results of a Motorcycle Accident in McKinney
Motorcycle accidents often lead to serious injuries, including damage to a driver's:
You might also suffer from road rash or paralysis. These injuries require medical treatment and time to heal. You may be approached during your recovery by the insurance company working for the driver that hit you. Many times, insurance agents will offer low settlements if you promise not to sue their clients.
While such an offer may seem like a good decision, these payments are often insufficient to cover your medical bills. A motorcycle accident lawyer can step in and protect you from predatory insurance companies. You can count on a legal professional to go over any offer and ensure it is fair to you.
Motorcycle Accident Lawyers Can Fight for You
The legal codes surrounding motorcycle accidents can be complicated. Getting help from a skilled legal team can make your legal battle easier. An experienced motorcycle accident lawyer in McKinney, Texas, will conduct an investigation into your case, gathering evidence and speaking with witnesses.
Your lawyer will work to prove that the other driver was responsible for your accident. Our firm has handled cases for motorcycle drivers who were injured due to:
Distracted or Fatigued Driving
Driving Under the Influence
Aggressive Driving
Tailgating and Speeding
Failure to Follow Driving Rules
We can work with skilled investigators to build a solid case for your motorcycle accident lawsuit. We'll then fight to get you the compensation you need through:
A Settlement Offer
Your motorcycle accident lawyer can take care of negotiations with the insurance company and any other drivers involved in your accident. During this period of negotiations, both sides will examine the evidence. The insurance company may agree to pay you a fair settlement if your case is strong enough.
A Courtroom Battle
Some motorcycle accident lawsuits go all the way to court. Arguing your case before a judge can be complicated. You need a motorcycle accident lawyer that has experience winning courtroom fights to have the best chance of winning your case.
Winning in court or achieving a fair settlement can take time. Your motorcycle accident lawyer will provide you with support and information about your case so you can feel confident about your odds throughout your entire legal battle.
Start Getting the Help You Need after a Motorcycle Accident
A McKinney motorcycle accident lawyer can take charge of your case starting today. You need help and support if you've been injured in a motorcycle accident. Our law team will start working on your lawsuit right away, so you're prepared for the legal battle ahead. You can learn more about your options by contacting us for a FREE consultation.
We're here when you need us. Call (469) 998-4069 or fill out our online contact form to get the help you need now.
Frequently Asked Questions