Mesquite Motorcycle Accident Lawyer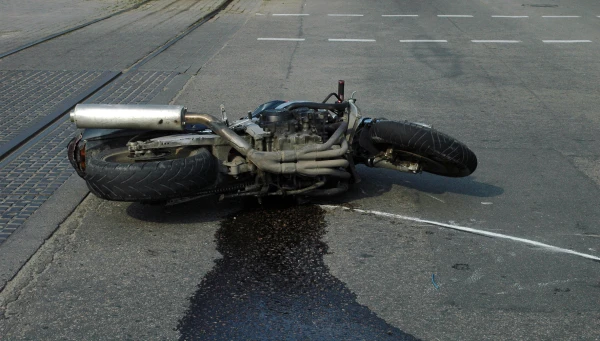 Mesquite, TX provides motorcyclists with open roads and the opportunity to get out and go. A motorcycle ride can be freeing and full of excitement for driver and passenger alike. Unfortunately, driving a motorcycle can also prove extremely dangerous.
You could be severely injured if you are involved in a motorcycle accident. Many of a motorcycle's best features can work against you in a crash. Cars, trucks, and vans are all much larger than motorcycles and they can do a lot of damage in an accident.
Fighting for compensation to cover your medical bills after a motorcycle accident can be difficult. Many insurance companies will refuse to pay and will attempt to blame you for the accident. Make sure you're ready to stand up for yourself by working with a Mesquite motorcycle accident lawyer.
Motorcycle Accidents in the Mesquite Area
If you were involved in a motorcycle accident in Mesquite, you are part of a growing group. Around 88,000 motorcyclists were injured just in 2015, according to the National Highway Traffic Administration. Almost 5,000 drivers were killed, many in wrongful death car accidents.
The aftermath of a motorcycle accident can leave you shaken, but it's important to act quickly. You should respond to an accident by calling for emergency services. Legal professionals recommend taking pictures of the scene and exchanging contact information with any witnesses or other drivers.
Contacting a motorcycle accident lawyer should also be high on your list of priorities.
A motorcycle accident lawyer can step in and give you the help you need immediately after an accident. You'll get support and legal advice by contacting a law firm right away.
How a Motorcycle Accident Lawyer Can Help You
Motorcycle accident claims can seem open and shut. After all, the majority of multi-vehicle motorcycle accidents occur because another driver fails to see a motorcyclist and hits them. However, insurance companies have years of experience denying claims just like yours and they can be difficult to beat.
You can get help fighting for the compensation you need with a motorcycle accident lawyer. Your lawyer will:
Take over communication with the insurance companies
Work with investigators to build your case
Speak with eye-witnesses and gather evidence
Handle any negotiations with other drivers and insurance companies
Fight for you in court
A motorcycle accident lawyer can also make sure that your case progresses in a timely fashion. You only have 2 years to file a motorcycle accident claim and move forward with your case. Insurance companies will sometimes try to delay the claim to get out of compensating you for the accident.
Dealing with a high-powered insurance company on your own can leave you outclassed. You need a legal team that has the resources to go toe-to-toe with insurance agents and to fight for the compensation you deserve.
Winning a Motorcycle Accident Claim in Mesquite
Your motorcycle accident claim can be resolved in two ways. You could:
Settle the Claim
Not all claims go to court. In fact, if your motorcycle accident lawyer can build a strong enough case, the insurance company will likely be happy to settle. These settlements require legal negotiations and a strong amount of proof that the other driver was at fault.
Go to Court
Taking a claim to court can be nerve-wracking, but a motorcycle accident lawyer can be there to support you. In order to win your suit in court, your lawyer will need to establish fault. Texas is a modified comparative fault state, which means that the insurance company can fight back by trying to blame you for at least 50% of the accident.
Once your lawyer establishes that the other driver was to blame, you will have to fight to get all of your medical bills compensated. Insurance companies can try to lower the amount of compensation you receive, especially if you were not wearing a helmet at the time of the accident.
Get Help from a Trusted Motorcycle Accident Lawyer Today
You don't have to fight a high-powered insurance company on your own. You can get the professional help you need from a Mesquite motorcycle accident lawyer who has experience taking on cases like yours.
We are here for you when you need us. Let us start working on your case today with a FREE consultation. We believe in treating you fairly, so we use a "no win, no pay" policy and won't charge you legal fees until your case is resolved in your favor.
You can start moving forward with your case right away by calling (469) 998-4069 or by filling out our online contact form.
Frequently Asked Questions