What Do I Do If My Car Accident Was Due To Sun Glare?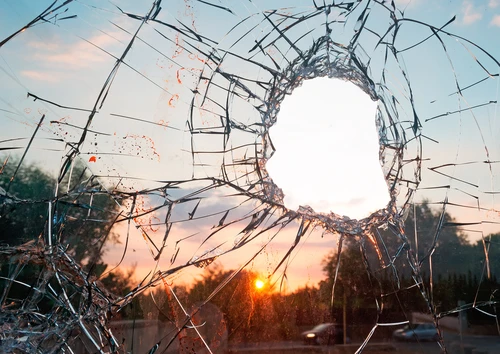 Car crashes are unpredictable. They can have a wide variety of causes, many of which may be due to the environment. In Dallas, a common road hazard is sun glare that obscures the vision of drivers. When this happens, accidents can result in serious injuries like traumatic brain injuries or paralysis, which can have long-lasting impacts on both the injured person and their family members. In these situations, justice demands that the injured victim receives compensation from the person responsible for their accident.
Dallas Car Accident Lawyers is here to help you achieve the compensation you need to stabilize your post-accident life. From gathering evidence of the opposing driver's fault to handling pretrial negotiations and representing you in court, our attorneys will fight to protect your rights and preserve your interests.
Sun Glare May Constitute Fault in My Claim
In a personal injury claim, one of the dominant factors is fault. This is a legal term that denotes responsibility for the car wreck and places liability for damages on a specific person's shoulders. Even in cases involving environmental factors like sun glare, rain, fog, or similar obstructions, the driver still can be considered at-fault for the accident. This would mean that they are responsible for causing the wreck and, therefore, owe compensation to the injured person. These factors can take the driver's attention away from the road, leading to what the National Highway Traffic Safety Administration calls "distracted driving." One way that an attorney can help you is by preserving evidence of the other driver's fault.
Evidence That May Support My Injury Claim
There is a plethora of evidence that can be used to bolster your claim and show that the other driver was responsible for your accident. For example, your attorney may be able to call an expert witness who can testify regarding weather conditions, angles of the sun, and other relevant data that can show the cause of your crash. Testimony from eyewitnesses also can help you prove your case. Other forms of valuable evidence include the following.
Photos of the crash scene and vehicle damage
Accident reconstructionist testimony
Video footage from nearby traffic cameras
The police crash report
Additionally, you may use evidence to show the extent and value of your damages. These can include economic or financial harms such as medical bills, the cost of a rental vehicle, vehicle repair costs, lost wages, and more. Your harms also may be non-economic in nature, affecting you more subjectively by causing you physical pain, emotional turmoil, an inability to enjoy life, and similar ills. Getting skilled Dallas car accident lawyers on your case can help you preserve such evidence before it is lost over time.
Instances of Mixed Fault
Texas uses a system of proportionate responsibility when determining fault in personal injury claims. The good part of this system is that you may still recover compensation even if you share some of the blame for your accident, unlike other states. However, the bad news is that your total compensation will be reduced in proportion to your percentage of fault. Consider the following scenario.
You suffer $100,000 in total damages.
You are found to be 5% responsible for the accident.
In that case, you would be able to collect a total of $95,000 in compensation, as the total value of your claim would be reduced by 5%. Attorneys help you get justice in your case by working to lower your percentage of fault and thereby increase the amount of compensation you may recover.
When I Experience Sun Glare in My Accident
Sometimes, you may the driver who is blinded by sun glare before your crash. However, that does not mean that you are automatically at fault. Just as an attorney must work to put the blame at the feet of the opposing driver, the opposing driver's attorney will have to work to show your fault. There are some important things to remember if you experience sun glare in a car wreck.
First, never admit fault. Though apologizing or expressing sorrow is a natural instinct, you do not want to give the opposing side any help in placing the responsibility for the accident on you. Do not admit fault at the scene of the accident, and do not talk to the opposing attorney or insurance agents without your own counsel present.
Second, remember that the sun glare may not be the primary cause of the accident. In fact, the other driver may have been speeding, on their cell phone, traveling over the lane dividers, or engaging in a number of other risky driving methods. Let the court system sort through the available evidence and decide the percentages of fault rather than assuming that the glare you experienced was the cause of the accident.
Talk to an Attorney Today
Dallas Car Accident Lawyers believes in making the injury claims process easy for injured people. That is why we do not collect a fee unless we win your claim, and it is why we offer all our clients a FREE consultation to discuss the merits of each case.
Speak to our skilled attorneys today by calling (469) 998-4069 or by filling out the form on our contact page and waiting to hear back from our representatives.
Frequently Asked Questions