How Long Do You Have After A Car Accident To File A Lawsuit In Texas?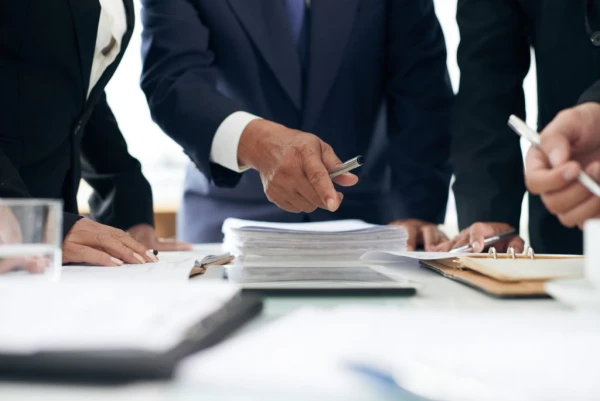 Under Texas state law, you have a limited amount of time to file a lawsuit after a car accident. If you and the insurance company aren't able to come to a suitable settlement to cover compensation for your injuries or property damage, you may need to file a lawsuit to get the money you deserve. But the state puts a limit on the amount of time you have to file personal injury lawsuits, and that includes auto accidents. This time limit is called the statute of limitations.
If you don't file your lawsuit before the statute of limitations is up, you lose your right to file a claim. In Texas, the statute of limitations for filing a personal injury lawsuit after a car accident is two years from the date of the accident. This applies to lawsuits filed by pedestrians, passengers, drivers, motorcyclists, and bicyclists who were injured in a traffic accident. The statute of limitations also applies to filing a claim for property damage.
If you think you have a case to file a personal injury lawsuit in an auto accident, it's a good idea to consult with a Dallas car accident lawyer to make sure you get the best legal representation. Our law firm has experienced car accident lawyers who specialize in representing clients who were injured in an accident that wasn't their fault. We represent you – not the insurance company.
Why Do We Have Statutes of Limitations?
The court system has implemented statutes of limitations in various criminal and civil matters for years. Statutes of limitations protect defendants. The statutory time limit encourages the plaintiff (you, or the person who files a lawsuit) to file the claim in a timely matter. This helps make sure important evidence doesn't get lost, and that any witnesses who are called to testify are recalling recent memories.
The longer ago an accident occurred, the more likely people's memories are to get fuzzy, or evidence lost as police departments update systems, move evidence, etc. So it would be unreasonable for the court to hear a lawsuit over an accident that happened, say, 10 or 15 years ago.
Should You Settle With the Insurance Company or File a Lawsuit?
If you have suffered a personal injury as a result of a traffic accident, don't settle with the insurance company until you have consulted with an attorney who is experienced in car accidents and insurance settlements. The insurance company's main goal is to settle quickly, at the lowest price possible. And they may rush you to sign papers saying you won't bring any future claims, even if you have future medical expenses. An experienced car accident attorney can help make sure you get the compensation you deserve – and that may mean a much larger settlement than what the insurance company first offered.
We have the experience you need to develop a strong case. If you consult with us during the settlement process, we can review police reports, witness statements, doctor's notes, billing statements, and more to help you get the compensation you deserve. And we are always prepared to file a personal injury lawsuit on your behalf if the insurance company doesn't come up with a reasonable settlement that will compensate you for bills you've already paid, time lost from work, and any medical bills you may face in the future due to injuries suffered in the accident.
How Much Money Will You Get?

There is no hard and fast rule as to how much an insurance settlement will be, or how much a jury will award. Everything depends on your individual circumstances and how strong your case is. Several important factors to consider:
The severity of your injury – a few cuts on your face will be compensated less than a spinal cord injury or paralysis.
Costs of medical expenses since the accident, and what costs are expected for the future.
Any lost wages since the accident and if there will be any expected in the future.
The amount of evidence you can provide regarding the cause of the accident, and documentation of your medical and other expenses as a result.
Your attorney's ability to argue your case.
That last one's a biggie. You want to make sure any personal injury attorney you hire has a track record of getting fair settlements from the insurance companies, and a track record for taking cases to court and winning them.
If you've been injured in a Dallas area traffic accident, you need to talk with a Dallas car accident lawyer to protect your rights and get the compensation you deserve. Call our firm at 469-998-4069 or fill out our contact form for a free consultation.
Frequently Asked Questions