When Should I Call a Car Accident Lawyer?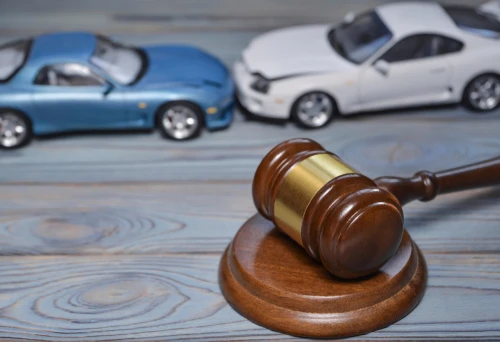 Car accidents are stressful events, and it can be difficult to know what to do after another vehicle hits yours. Should you call a lawyer to help you with the insurance claim — and how soon should you contact one? These are answers that you'll answer below.
Every car accident is different, so it can help to at least speak with a lawyer about your options. Our Dallas car accident lawyers have years of experience helping victims of all types of car accidents. To get your other questions answered during a FREE consultation, call us at (469) 998-4069 or contact us online today.
Call a Car Accident Lawyer as Soon as Possible
After a car accident you did not cause, it's best to talk to a lawyer as soon as you can. That's because the at-fault driver's insurance company will spring into action immediately after they hear about the accident.
Most insurance companies require their policyholders to report an accident within 30 days (or much sooner), so the insurer will quickly know you were injured. They will try to contact you to discuss the accident and look for ways to reduce what they have to pay you.
Insurance companies are skilled at using tricky tactics like:
Asking you to give a recorded statement
Offering you a lowball settlement and hoping you'll take it
Downplaying how serious your injuries (and other damages) are
Trying to intimidate you or make you feel like they're on your side
No matter what an insurance adjuster says, don't get it wrong: insurance companies do not have your best interests at heart. They care more about minimizing their expenses than how you will pay for your medical bills and other accident expenses.
By calling a car accident lawyer right away, you'll protect your legal rights and avoid getting taken advantage of by the insurance company. You won't need to stress about what to say to the insurance adjuster or how to avoid saying or doing the wrong thing.
Schedule a Consultation with Your Potential Lawyer
You can learn a lot about a law firm and its practices by scheduling a consultation. This is a great first step that you can do within days of your accident happening (if not the day of the crash).
When you sit down with a car accident lawyer, bring all information and documentation you currently have on the accident and your injuries. Write down anything you can remember about the accident, and come with questions for the lawyer. This initial meeting will help you know if the lawyer and you are a good fit for each other.
Only work with attorneys who offer a FREE consultation. Our Dallas car accident lawyers are happy to schedule your FREE consultation to go over the details with you. Call (469) 998-4069 or contact us online to get started today.
Reasons to Contact a Car Accident Lawyer
Working with a car accident lawyer is a good idea in most post-accident situations. It's especially vital to talk to a lawyer if any of the following apply to you:
There is a disagreement about who was at fault for the accident.
You have serious injuries and other damages.
The insurance company has denied your claim or offered you a too-low settlement.
Multiple vehicles were involved in the accident.
You don't feel confident handling your claim without assistance.
Some accident victims wonder if it's possible to handle their case without a lawyer. In small accidents with no injuries or very minor injuries, handling a case alone may be possible. However, if you have significant damages or just need help, it's best to at least consult with an experienced lawyer.
Staying Within the Statute of Limitations After an Accident
In Texas, you typically have two years from the date of your accident to bring a personal injury case (Texas Civil Practice and Remedies Code § 16.003). This time passes more quickly than people realize, and you will need plenty of time to build your case.
A car accident lawyer can help you stay on track and make sure you take action within the legal limits. If you wait too long to file, you might miss any chance of recovering what you deserve. This is why it's so important to call a lawyer as soon as possible.
Other Actions to Take After Getting into a Car Accident
Other than calling a car accident lawyer after someone causes your accident, here are some other things we recommend doing to protect your legal rights.
Report the Accident
Under Texas Transportation Code § 550.026, any driver involved in an accident with injuries, deaths, or vehicle damage should be reported to the police. Besides this being the law, reporting your accident will create a report and record of it happening. This is important evidence for your case.
Get Medical Treatment
If you have serious or life-threatening injuries, don't delay getting medical attention at the scene. Otherwise, be sure to see a doctor as soon as possible afterward.
If you wait too long to get seen by a doctor, it can really hurt your case. Plus, you could have underlying medical issues that are not immediately apparent after the accident.
Gather Information
Get as much information related to the accident at the scene as you can, including:
Pictures of your injuries, vehicle damage, and the entire accident scene
Full name, contact information, and insurance information from the other driver(s)
Contact information for any eyewitnesses
Anything else that you think might help show what happened
Keep Records of Damages
Save all medical bills and other evidence of your damages after the accident. Your lawyer can help you compile all of this in the best way, and they will use this documentation to determine what type of settlement you deserve.
Speak with a Dallas Car Accident Lawyer at No Cost Today
Don't wait to get legal help if you need it after a car accident. Our Dallas car accident lawyers are dedicated to getting each and every client the recovery they need and deserve. Plus, we do not charge you unless we win you a settlement.
To discuss the details and get your questions answered during a FREE consultation, call us at (469) 998-4069 or contact us online today.
Frequently Asked Questions