What Happens If I Got in a Car Accident Due to Icy Roads in Dallas?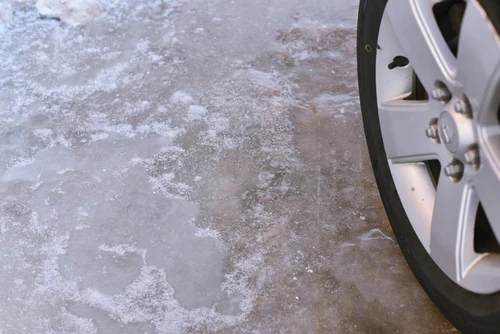 Road conditions and weather effects are common causes of car accidents in Dallas. In the winter, Texas roadways can experience ice, and drivers in these parts often are not familiar with driving on icy roads. Depending on the facts of the case, you may be entitled to pursue compensation from various parties if you are injured in a Dallas car accident due to icy roads.
Skilled attorneys like the ones at Dallas Car Accident Lawyers can help you get the compensation you and your family deserve in several ways. Rather than adding to the already stressful injury recovery by trying to go about the litigation process by yourself, a better option is to seek help from experienced Dallas icy road accident lawyers who have worked on cases similar to yours. For example, our attorneys have represented clients who suffered a range of injuries like the following.
Traumatic Brain Injuries (TBIs)
Broken bones
Paralysis
Lost limbs
Disfigurement
Get in touch today to see if we are the right group of attorneys to guide you through your claims process.
Finding Fault in a Car Accident Due to Icy Roads
By law, drivers alter their driving habits in inclement weather, including lowering their speed below the posted speed limit per Texas Transportation Code §545.351. This means that failing to drive safely can make a driver at-fault for a subsequent accident even if they abide by the letter of the law regarding speed, hazard lights, and similar issues. At the scene of your accident, you can collect evidence that may bolster your claim to compensation by showing the other driver's fault. Such evidence can include eyewitness testimony, pictures of the accident scene and property damage, pictures of the road conditions and ice, a copy of the police officer's crash report, the location of nearby traffic cameras that may have captured footage of the event, and more.
After your accident, your attorney may be able to pursue other forms of evidence, such as blood alcohol test results if it is suspected that the opposing driver was driving drunk or phone records if they were on their cellphone at the time of the accident.
Other Parties Who Could Be At Fault
When icy roads contribute to your car accident, there can be other entities responsible for paying compensation for your injuries than simply the opposing driver, depending on the details of your claim. For example, Texas Civil Practice and Remedies Code §107 allows you to sue the government for damages in certain situations, such as when the accident is caused by a government worker in the course of their job duties.
Alternatively, it is possible that some defects in your vehicle or the opposing vehicle contributed significantly to the accident. If that is the case, a skilled Dallas car accident attorney may be able to bring a product liability lawsuit against the manufacturer of that particular car part. These are complicated cases that require proof of several different factors, including that the part in question must have had a better or safer design on the market at the time it was manufactured. Therefore, it is best to have help from attorneys who have worked on similar cases in the past.
Finally, icy roads can be particularly difficult for tractor-trailers, leading to severe injuries from truck accidents. If your icy road Dallas car crash involved a truck, you might be able to pursue compensation from the trucking company for any violations of federal trucking regulations that contributed to the wreck.
Ways I Can Proceed After My Crash
The best step to take after your car accident, once you have received necessary medical care, is to get in touch with a Dallas car accident lawyer. The sooner they are on the case, the sooner they can work toward compensation for you and your family. In the wake of your crash, a skilled attorney can inform you of the possible options for pursuing justice.
Negotiations
While the idea of a lawsuit is daunting for, among other things, the costs of court fees and the time it may take before a verdict is rendered, not all personal injury claims end up at trial. Many times, they are resolved through negotiations between the involved parties. As local Dallas car accident attorneys, our lawyers typically know the opposing counselors and potential judges, allowing us to have a better idea of how negotiations will go than an out-of-town attorney.
Arbitration
In other cases, you may wish to take the matter to arbitration. In these instances, a third party will make a decision without you having to go to court. However, it is best to consult with an attorney before deciding on arbitration, as the arbitrator may decide against you.
Trial
Some cases do end up going to trial, especially when there is a large discrepancy between the amount you and your attorney believe your case is worth and the amount offered by the opposing party as a settlement. Going to trial is an important weighty decision you should explore with your attorney.
Getting My FREE Consultation
Talk to Dallas Car Accident Lawyers for a FREE consultation to learn more about your options. We do not collect a fee unless we win your case. Schedule your consultation today by entering your information on our contact page or calling (469) 998-4069.
Frequently Asked Questions