Can I Get Workers' Compensation if I Was in a Car Accident While Working In Dallas?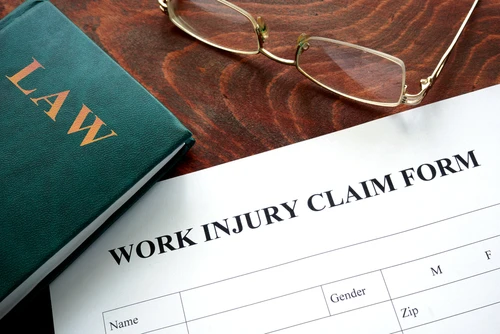 According to the Texas Workforce Commission, employers in Texas are not required to have workers' compensation coverage. This, however, does not mean that there is no recourse for an employee injured on the job. If you are in a car accident as a direct result of the scope of your job requirements, you may be able to seek compensation from your employer either through workers' compensation coverage or through a personal injury lawsuit.
In either case, the process can be daunting for laypeople, especially when they are dealing with the fallout of a serious injury. The best option is to contact a skilled and experienced Dallas car accident and workers' compensation attorney who has dealt with similar cases in the past. The attorneys at Dallas Car Accident Lawyers have a deep understanding of personal injury law and may be able to work toward the compensation you need to get your life back in order.
Workers' Compensation in Texas
In Texas, workers' compensation is an elective form of insurance. Employers get coverage for workers' compensation so that they do not have to pay out-of-pocket for any injuries that would be eligible for workers' compensation. But not all injuries are eligible, so it is important to discuss your car accident with attorneys who know the requirements for an incident to qualify for workers' compensation.
When the Employer/Insurance is Liable
Texas Labor Code §406.031 defines the situations in which you are eligible for compensation from your employer's workers' compensation insurance coverage. Essentially, the injury you sustain must occur while you are "on the clock" for your job and while you are performing duties that are part of your employment. In other words, if you are a driver whose job is to drive a vehicle and you are in a car wreck that is not a fault and that you would not have been in if it were not for your job, then you may be able to pursue compensation.
Exceptions to Employer/Insurance Liability
In many cases, your employer or their workers' compensation insurance may not be found liable for the injury you sustain in a Dallas car wreck. The next section of the law, Texas Labor Code §406.032, lists the following exceptions to employer liability.
The injury is a result of your own horseplay.
The injury is due to your own intoxication.
You intended to injure yourself.
Someone else intended to injure you for reasons unrelated to your employment.
The event was an "act of God."
The injury was a result of a voluntary social gathering.
The decision to pursue compensation through your employer's workers' compensation policy is an important one. Before you make it, you should have all of the facts at your disposal so that you do not miss out on the potential recovery. Talk to a knowledgeable Dallas car accident attorney today to help guide your decision.
When I Lose Health Insurance
In some cases, you may lose health insurance while on leave from work related to workers' compensation. This is a qualifying event for COBRA benefits. COBRA is a federal program that has a similar Texas-based state-level analog in the Small Employer Health Insurance Availability Act. At its root, COBRA provides health insurance coverage for an extended period of time after you are injured and lose employer-provided health insurance. Usually, this lasts for up to 18 months, during which time you can recover and may be able to return to work or seek new employment.
Your medical bills after a serious car accident in Dallas can be staggering. Losing health insurance on top of those mounting medical care costs can seem like a hopeless situation. But there is hope. With help from the attorneys at Dallas Car Accident Lawyers, you may be able to recover a significant compensation package that can help you and your family regain a sense of solid financial ground as you heal.
I Can Speak to Lawyers for FREE
More good news is coming your way. Dallas Car Accident Lawyers provides all our clients with a FREE consultation to discuss the merits, validity, and value of a potential lawsuit for compensation. Even if your employer does not carry workers' compensation coverage, a car accident on company time can mean you can recover compensation from the opposing driver, the company you work for, and a host of other possible at-fault parties.
Dallas Car Accident Lawyers does not collect a fee until we win your case, so there is no downside to learning more about how we can help you. Call (469) 998-4069 or fill out the form on our contact page and we can schedule your initial consultation with our veteran attorneys.
Frequently Asked Questions