Mesquite Tailgating Accident Lawyer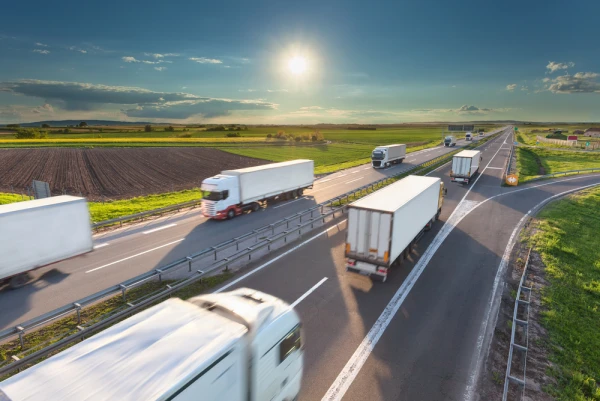 Many drivers on the roads around Mesquite, TX engage in tailgating. This kind of aggressive driving behavior may lead to an accident, especially if the driver was operating a large truck. You should get help securing compensation by calling us at (469) 998-4069.
Start working with a Mesquite tailgating accident lawyer today. A lawyer might help you settle your case with insurance agents or build a lawsuit for court. Find out more by contacting us now.
Facts About Tailgating Dangers on the Road
Tailgating occurs when one driver follows too closely behind another vehicle. This means that a vehicle does not have as much room to safely slow down. Tailgating greatly increases the chances of a rear-end accident occurring in Mesquite.
Rear-end accidents are very dangerous, according to the Texas Department of Insurance (TDI). In fact, rear-end collisions cause more than 20% of all traffic accidents. On a yearly basis, they are also responsible for around:
950,000 injuries.
2,000 fatalities.
You should start working on a claim if you were hurt in a tailgating accident. You can also reach out to a lawyer if you lost a family member in one of these accidents. A lawyer could help you file a wrongful death claim in this situation. Get compassionate answers to your legal questions after a deadly accident by calling us at (469) 998-4069.
Risks Associated with Large Trucks Tailgating in Mesquite
Any vehicle could tailgate in Mesquite. However, this behavior gets riskier when it involves truck drivers. Large trucks weigh a lot more than other vehicles, so it takes them longer to stop even in ideal conditions. Large trucks that tailgate reduce the distance available to brake, which could lead to dangerous accidents.
Additionally, because large trucks are often much bigger than other vehicles, a rear-end collision with a smaller car could result in more serious damage. Finally, many large trucks have a blind spot in front of their front bumper, so truck drivers who tailgate may not even see the vehicle directly in front of them.
Steps to Take After a Tailgating Accident in Mesquite
You should begin working on a claim immediately after a Mesquite tailgating accident. There are some steps you will want to take before you even leave the scene of your accident. Make sure that you:
Report your accident to the police.
Take pictures of the damage to your vehicle and your injuries.
Get contact information from witnesses and the truck driver.
You might also need to contact an ambulance if you were badly hurt. It's important that you seek medical treatment if you were hurt in the accident. Getting care right away may help a lawyer show that the accident caused your injuries.
Finally, it's often a good idea to contact a Mesquite tailgating accident lawyer after a collision. Reaching out to a lawyer right away allows you to get help on your side immediately. A lawyer will investigate the facts of your accident while working to show that someone else caused the collision. This could allow you to get compensation for all of your losses.
Build Your Claim Following a Mesquite Tailgating Collision
Getting compensation after a tailgating accident in Mesquite can get complicated. You will only receive funds if a lawyer shows that someone else caused the accident and that you were hurt in the collision. Your lawyer can investigate what happened and work with accident reconstruction specialists to determine the causes of your accident. Your lawyer will then work to seek damages for your:
Healthcare expenses.
Vehicle repairs.
Lost wages at work.
Pain and suffering.
You might get damages if you settle your claim with an insurance company. Many truck accident claims in Mesquite are settled out of court. This allows you to receive compensation without paying court fees. Settlements also generally take less time to resolve than a court case. However, you may decide to file a lawsuit in some cases. Speak to a lawyer about your options.
Reach Out to a Mesquite Tailgating Accident Lawyer Now
Start working to get compensation for your losses by contacting a tailgating lawyer in Mesquite after you are struck by a large vehicle. A member of our team can get to work on your claim today. Reach us by calling (469) 998-4069. We also have an online contact form you may fill out.
Begin considering all aspects of your case now with a free consultation.
Frequently Asked Questions