Cedar Hill Tailgating Accident Lawyer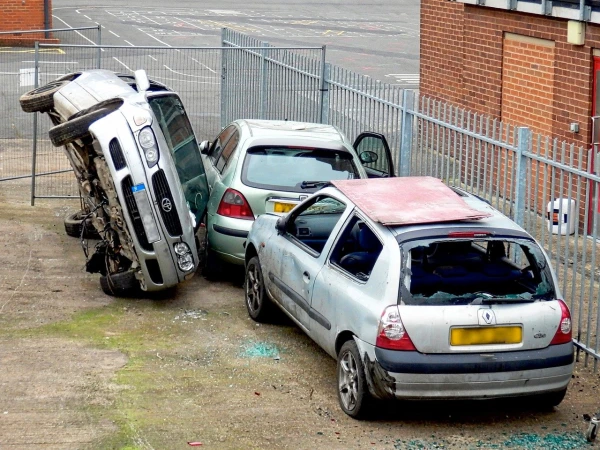 Many drivers in Cedar Hill do not realize that tailgating is very dangerous. However, if you were hurt in a tailgating accident you are likely looking for assistance. A Cedar Hill tailgating accident lawyer can help you file a claim to get compensation for your losses.
Reach out to our team now to start working on your case. We know what it takes to handle tailgating collisions. Find out how we could help with your unique situation. Just call us at (469) 998-4069.
Get More Information About Tailgating
Tailgating is a behavior that many drivers engage in at one point or another. Tailgating occurs when a driver follows too closely behind another vehicle. In many cases, drivers tailgate because they feel impatient or in a hurry. Many drivers believe tailgating can make slower drivers move faster.
Unfortunately, tailgating can end up causing a rear-end collision. This is because tailgating reduces the amount of space in which drivers have to stop their vehicles. According to the Texas Department of Insurance, on a yearly basis there are around:
950,000 injuries caused by rear-end collisions
2,000 deaths caused by rear-end collisions
We're here to provide you with legal assistance if you were struck by a tailgating driver. Let us work to show that another driver caused your accident by following you too closely.
Take These Steps After a Cedar Hill Tailgating Accident
It can feel difficult to know exactly what to do after a tailgating accident in Cedar Hill. There are a number of steps you should take right away after a collision. Make sure that you complete as many of these steps as possible before you leave the scene of the accident. You should:
Contact the police and tell them about the accident
Take pictures of your vehicle and your injuries
Get contact information from the other driver and eyewitnesses
You should also contact a tailgating accident lawyer in Cedar Hill after a collision. Getting legal help on your side is a good idea. You may want to speak with a lawyer before you contact your insurance company. A lawyer can provide you with personalized advice about the best way to handle a collision. Start getting legal help now by calling (469) 998-4069.
Injuries Caused by Tailgating Accidents in Cedar Hill
Tailgating often results in rear-end accidents. These accidents may be more severe if you are hit by a large truck. Commercial vehicles can toss you around the inside of your vehicle. This could result in whiplash and other serious injuries.
In some cases, drivers experience head or brain injuries after a tailgating accident. You may also end up facing broken bones or internal injuries. It's important that you get medical care quickly after your accident to show that your injuries were caused by the accident.
A Cedar Hill truck accident lawyer can focus on your medical expenses after an accident. We're ready to go through your records to ensure that your losses are all covered. Find out more by contacting us right away.
Build Your Claim After a Cedar Hill Tailgating Accident
You may be able to seek compensation from an insurance company after a tailgating collision in Cedar Hill. A lawyer can handle all communication with insurance agents on your behalf after a collision. It's often recommended that you allow a lawyer to deal with insurance representatives. They may try to get you to take the blame for an accident if you speak to them. They may also attempt to downplay the severity of your injuries.
We're ready to stand up to you. We know the strategies to successfully resolve a tailgating accident claim. Allow us to work with insurance agents to bring you a settlement to cover your losses. In many cases, a settlement can cover your:
Current and future medical expenses
Lost wages and lost earning potential
Vehicle repair costs
Pain, suffering, and mental anguish
We're also ready to help you take your claim to court, in some situations. Allow us to help if insurance agents refuse to treat you fairly.
Contact a Cedar Hill Tailgating Accident Lawyer Today
Find out how to get compensation after a tailgating accident in Cedar Hill by contacting us right now. Our team is prepared to take on all of your legal needs. Reach us by completing our online contact form or calling us at (469) 998-4069. Review your legal options with a free consultation. Get help from a tailgating accident lawyer in Cedar Hill today.
Frequently Asked Questions