Cedar Hill Improper Backing-Up Accident Lawyer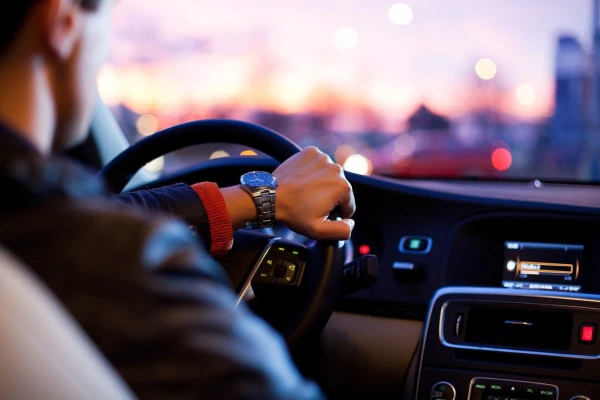 Were you hurt in a backing-up accident in Cedar Hill? Start working to build a claim by contacting us right now. You may reach us if you call (469) 998-4069. Members of our team are ready to offer you their legal knowledge and experience.
Take steps to get compensation by contacting a Cedar Hill improper backing-up accident lawyer today. We know how to handle insurance agents and the driver at-fault for your accident. We may also help you file a lawsuit in some situations.
Hazards Associated with Backing-Up Accidents
Many drivers don't think twice about backing up here in Cedar Hill. Backing up becomes second nature for drivers with enough experience. However, the hazards associated with reversing a vehicle should not be understated.
The Texas Department of Insurance (TDI) reported that there are around 15,000 injuries caused by backing-up accidents on a yearly basis. There may be as many as 500 fatalities associated with backing-up collisions.
These accidents may occur if drivers do not properly check behind a vehicle before backing up. Sometimes, drivers hit pedestrians or bicyclists. These are called "back-over" accidents. In other situations, drivers strike other vehicles.
We are here to help regardless of the kind of backing-up accident you experienced. Allow us to focus on your specific needs in the days after a collision. We're ready to deal with all aspects of your legal claim while you focus on your recovery.
Large Trucks and Backing-Up Accidents in Cedar Hill
Any vehicle could cause a backing-up accident in Cedar Hill. However, large trucks are frequently responsible for these accidents. These vehicles have large blind spots behind their rear bumper. This may increase the odds that they'll cause a backing-up collision.
Commercial truck drivers are expected to thoroughly check before they back up. However, they may skip this step if they are in a hurry. We may focus on showing that a truck driver backed up improperly after your accident. Allow us to investigate. We're ready to:
Interview all eyewitnesses
Review your police report
Visit the scene of the accident
Work with accident reconstruction technicians
Find out more about how we could build your claim by calling (469) 998-4069. Take charge of your future by getting help from a Cedar Hill improper backing-up accident lawyer.
Examples of Compensation for an Improper Backing-Up Collision
It's natural to want compensation for your losses if you were hurt by a driver who backed up into you. Members of our team may review all your losses after a collision. We're ready to focus on bringing you compensation for your economic damages. These are damages connected directly to your accident, including:
Healthcare expenses
Costs to repair or replace your vehicle
Time off work during your recovery
You may also qualify to receive non-economic damages in some situations. These damages do not have a set cost. These are associated with things like pain and suffering. We know how much compensation drivers in your situation generally receive for non-economic losses.
Finally, you may receive exemplary damages in some cases. These damages work to penalize the driver who caused your accident. Get more information about the compensation you could receive after a backing-up accident by contacting us now. Let us answer all of your legal questions.
Build Your Claim After an Improper Backing-Up Accident
You may receive legal assistance after an improper backing-up collision in Cedar Hill. A lawyer can focus on helping you get compensation through an insurance settlement. Many truck accident claims are resolved outside of court with a settlement.
We are ready to help you negotiate with insurance agents. Our team knows how to bring you a fair settlement after your collision. In fact, it's often recommended that you do not speak with insurance agents without a lawyer present.
Our team knows that insurance agents may treat you unfairly after an accident. That's why we may help you file a lawsuit in some cases. This could allow you to seek compensation through a verdict in court.
Talk to a Cedar Hill Improper Back-Up Accident Lawyer Today
Want compensation after an improper backing-up accident in Cedar Hill? Reach out to a member of our team to get legal help in your corner. Our improper backing-up accident lawyers in Cedar Hill are prepared to help you right now. You may find out more about your legal situation by contacting us for a free consultation.
Reach us by completing our online contact form. You may also call (469) 998-4069.
Frequently Asked Questions