Cedar Hill Negligent Motorcycle Rider Accident Lawyer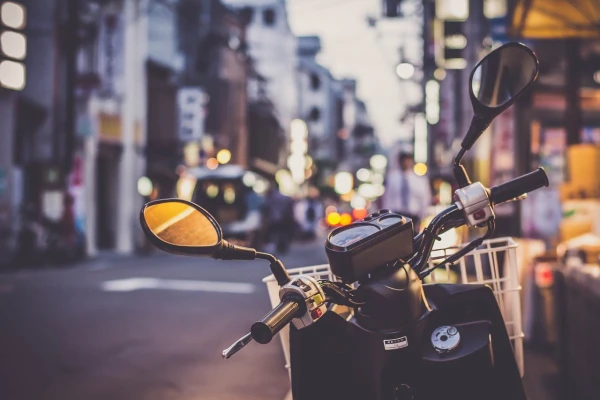 Motorcycle drivers in Cedar Hill may cause accidents. These drivers may drive in an aggressive or reckless manner. A motorcycle accident could leave you facing high medical bills and repair costs for your vehicle.
Fortunately, a Cedar Hill negligent motorcycle rider accident lawyer may help you get compensation. We're ready to help you build a claim after a collision with a motorcycle rider. Allow us to begin working on your claim. Just call (469) 998-4069.
Get More Information About Motorcycle Accidents
Motorcycle accidents are often very serious, especially for a motorcycle driver. Motorcyclists do not have as much protection as other drivers. This means they may experience serious injuries if they are involved in a collision.
In fact, there were around 89,000 motorcyclists hurt in accidents in 2017. This information comes from the Insurance Information Institute (III). However, just because motorcyclists get hurt does not mean they are not responsible for an accident.
Motorcycle riders may cause an accident in some cases. You may also sustain injuries, even if a motorcycle is a smaller vehicle. We believe that you should get compensation if you were not responsible for an accident here in Cedar Hill.
Possible Causes of a Cedar Hill Motorcycle Accident
You may only get compensation for your losses if a lawyer shows someone else caused a collision. A Cedar Hill negligence motorcycle rider accident lawyer may begin investigating your case right away. We know that accidents may occur if a motorcyclist:
Drives too fast for conditions
Attempts to swerve between lanes
Tries to share a lane with other drivers
Runs a red light or stop sign
Turns without warning in front of another vehicle
Our team may investigate the exact causes of your accident. We're ready to speak with witnesses who saw the collision. You may also count on us to review your accident report. We may also work with accident reconstruction specialists to build your claim. Call (469) 998-4069 to get started right now.
Negligent Motorcycle Rider Accidents and Injuries in Cedar Hill
As we mentioned, motorcyclists often suffer more serious injuries in a collision with other vehicles. They do not have all the safety features found in a car, truck, or van. However, this does not mean that you will not suffer injuries after a collision. You may need medical care to treat:
Head or brain injuries
Back, neck, or spinal cord injuries
Internal injuries or organ damage
Broken bones, cuts, and burns
Make sure you seek treatment quickly after your accident. You may need to call an ambulance in some cases. You may also visit a hospital on your own to get treatment. Medical professionals may help you get the care you need to recover from your injuries.
Getting medical care quickly may also show that your accident caused your injuries. This may help you get compensation for your losses. Note that insurance agents may try to downplay the severity of your injuries. For this reason, it's recommended that you do not speak with insurance agents. Allow your lawyer to handle insurance representatives on your behalf.
Work to Get Compensation After a Motorcycle Accident in Cedar Hill
A lawyer may help you get damages after an accident caused by a negligent motorcycle rider. Your lawyer may work to establish fault for your collision quickly. A lawyer may also review all of your losses to make sure they are properly covered. You could end up getting compensation for your:
Healthcare expenses
Vehicle repair costs
Pain and suffering
Time off at work
Lost earning potential
We know how to negotiate with insurance agents in Cedar Hill. Allow us to build your claim and present it to the insurance company. We'll assess any settlement offers they make to determine if they are fair to you or not.
Many motorcycle accident claims in Cedar Hill end with a settlement. However, you have the option of taking your claim to court. You may file a lawsuit against the motorcycle driver who struck you. We may help you decide on the best way to handle your claim.
A Cedar Hill Negligent Motorcycle Rider Accident Lawyer Could Help
You're not alone if you were struck by a motorcyclist in Cedar Hill. You may reach out to members of our team right away. We're prepared to help you handle all of your legal needs. Find out how by calling us at (469) 998-4069. You may also complete our online contact form. Our negligent motorcycle rider accident lawyers in Cedar Hill are here to help you.
Find out more about your case with a free consultation.
Frequently Asked Questions