Mesquite Negligent Motorcycle Rider Accident Lawyer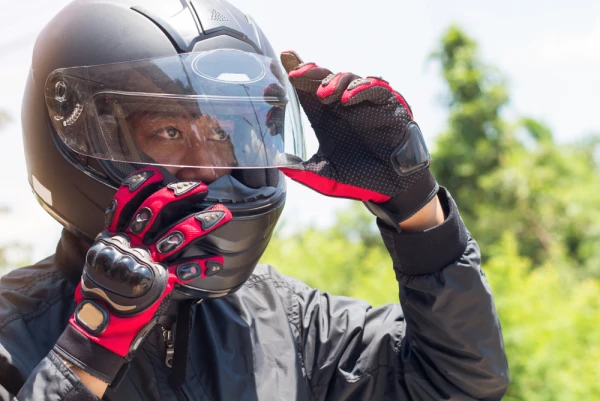 Motorcycle accidents in Mesquite sometimes have serious consequences. These accidents could leave you with vehicle damage and major injuries. Fortunately, you can take steps to get compensation if you were struck by a negligent motorcyclist.
Reach out to a Mesquite negligent motorcycle rider accident lawyer for help right now. A member of our team will discuss how we can seek damages to cover your medical expenses and other losses. Just call us at (469) 998-4069.
Statistics About Motorcycle Accidents in Texas
There are thousands of motorcycle accidents throughout Texas on a yearly basis. The Department of Transportation (TxDOT) reports information about these accidents. According to the DOT, in the year 2019, there were:
Over 7,000 motorcyclists hurt or killed in a collision.
Over 500 motorcycle passengers hurt or killed in a collision.
Motorcyclists and their passengers may sustain very serious injuries in an accident, as they do not have as much protection as individuals in larger vehicles. However, just because they are hurt does not mean you are to blame for an accident.
Motorcyclists sometimes cause collisions in Mesquite, and they need to provide you with compensation if they were responsible for your accident.
Ways That Motorcyclists Cause Accidents in Mesquite
Many motorcyclists enjoy the freedom offered by their vehicles. Unfortunately, this freedom may encourage motorcyclists to engage in risky behavior. Motorcycle drivers who operate a vehicle recklessly might cause an accident. Sometimes, motorcyclists:
Drive too fast for conditions.
Attempt to "split" a lane.
Tailgate other drivers.
Swerve between multiple lanes of traffic.
These actions could directly cause an accident here in Mesquite. A lawyer can work to show that the motorcyclist caused your collision by speaking with witnesses who saw the accident. Your lawyer will most likely also visit the scene of your accident and review your police report. A lawyer could even work with an accident reconstruction specialist in some cases.
Start learning more about your options following a collision with a motorcycle now by contacting a Mesquite negligent motorcycle rider accident lawyer. You can reach a member of our team now if you call (469) 998-4069.
Losses Associated with Motorcycle Accidents in Mesquite
Motorcycles are generally small vehicles. They may not seem likely to cause damage to your vehicle before an accident. However, they could still cause significant problems in the event of an accident.
You might experience a number of injuries in an accident with a motorcycle. Depending upon the severity of the accident, you could require treatment for:
Head and brain injuries, like concussions.
Neck and back injuries, like whiplash.
Broken bone injuries.
Internal injuries, including organ damage.
Cuts, burns, and abrasions.
Your vehicle could also sustain damage in a collision with a motorcycle. A lawyer can help assess your losses after a negligent motorcycle rider accident. Your lawyer may work to show that your losses were directly caused by the accident. This could help you get compensation in Mesquite.
Get Help Quickly After a Negligent Motorcyclist Accident
Get help on your side if you were hit by a negligent motorcyclist in Mesquite. You could get assistance even before you leave the scene of the accident if you:
Contact law enforcement to report the accident.
Call for emergency medical services.
Reach out to a motorcycle accident lawyer.
Contacting a lawyer allows you to start working on a claim right away. You generally have two-years to seek compensation after a collision with a motorcycle. After two years, the statute of limitations on your case will most likely expire. Get to work on your case now.
Methods to Get Compensation After a Mesquite Motorcycle Accident
You have multiple options to secure compensation after a motorcycle accident in Mesquite. Many claims are resolved outside of court. You may agree to settle a claim with the negligent motorcyclist's insurance company.
However, not all accident claims end with a settlement. In some cases, a lawyer might suggest that you file a lawsuit, which allows you to seek compensation through a verdict in your favor. Consider all of your options by reaching out to us right now.
Speak to a Mesquite Negligent Motorcycle Rider Accident Lawyer
Motorcyclists sometimes cause accidents in Mesquite. You could receive damages if the motorcyclist was responsible for a collision that hurt you. Start working to get compensation in this situation by contacting a negligent motorcycle rider accident lawyer in Mesquite. Speak to a member of our team now with a free consultation.
Call us at (469) 998-4069 to discuss all aspects of your case. You may also choose to complete our online contact form.
Frequently Asked Questions