Mesquite Improper Passing Accident Lawyer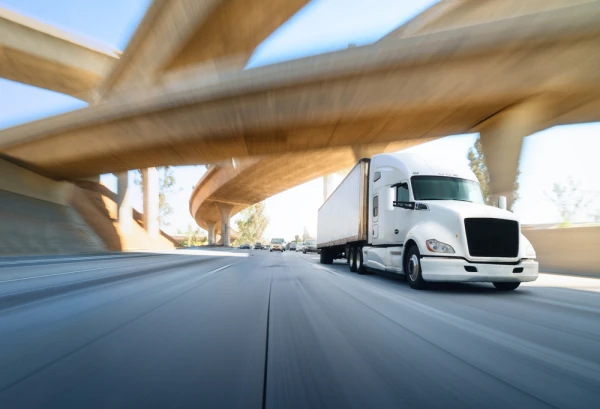 Improper passing is a form of aggressive or reckless driving. Drivers who pass recklessly may end up causing a collision in Mesquite, TX. This is especially true if the reckless driver is operating a large vehicle like a semi-truck or 18-wheeler.
You should get help on your side after an accident involving a large truck. Just reach out to a Mesquite improper passing accident lawyer. Call us at (469) 998-4069. We can help you seek damages for your medical expenses and other losses.
Facts About Improper Passing and Reckless Driving
Passing another vehicle requires care and attention. Drivers should only pass if there is plenty of room between other vehicles. Passing in crowded conditions or swerving between lanes will increase the odds of an accident occurring.
Drivers also demonstrate aggressive behavior if they pass in areas where such actions are prohibited. For example, drivers are supposed to stay in their own lane if the center line is solid. Passing other vehicles in these conditions increases the odds of an accident occurring.
According to the Insurance Information Institution (III), passing improperly is only one example of aggressive driving. Drivers demonstrate reckless driving in other ways, as well. For example, they may:
Follow other vehicles too closely.
Drive on the shoulder of the road.
Fail to stop at red lights or stop signs.
Exceed the speed limit or make improper turns.
A truck accident lawyer in Mesquite could help you regardless of the causes of your accident.
Handling an Improper Passing Accident in Mesquite
There are some steps you should take immediately after an improper passing accident in Mesquite. We understand that you may not be able to take all of these steps in the aftermath of an accident. However, it's recommended that you:
Report the Accident to the Police
Most accidents in Mesquite should be reported to the police. You should call the police if your accident caused injuries or anything beyond minor property damage. Reporting your accident ensures that there is an official record of the event.
Gather Evidence at the Scene
You should collect as much evidence at the scene of the collision as you can. You may want to take pictures of the damage to your vehicle and your injuries. You should also get contact information from the driver who hit you and any eyewitnesses.
Seek Medical Care
If you are hurt in an accident, it's important that you seek treatment right away. A medical professional will provide you with the care you need. Getting help right away may also help show that your accident directly caused your injuries.
Contact a Mesquite Improper Passing Accident Lawyer
You should also reach out to a lawyer after your accident. A lawyer can get to work on your claim right away. Your lawyer may handle all communication with insurance agents so you can focus your energy on recovering. Call (469) 998-4069 to start getting help on your side.
Focus on Compensation After an Improper Passing Accident
You might be eligible to receive compensation after an improper passing accident in Mesquite. Depending upon your situation, you could secure damages to cover your:
Medical expenses.
Wages lost at work.
Diminished earning potential.
Vehicle repair costs.
Pain, suffering, and mental anguish.
A lawyer will review all of your losses after an improper passing accident. A lawyer may also gather evidence to show that someone else caused your accident. Your lawyer could investigate the scene of the accident, speak with witnesses, and go over your police report. Gathering evidence allows your lawyer to prepare a claim for you.
A lawyer may file your claim with insurance agents on your behalf, beginning a period of negotiations with insurance agents. These negotiations could end with a settlement that covers your losses. Many truck accident claims in Mesquite are resolved with a settlement.
You could also choose to file a lawsuit against the driver who caused your accident. Lawsuits allow you to seek compensation through the court system. This would be a better choice in some situations in Mesquite — talk to a lawyer to learn more.
Work with a Mesquite Improper Passing Accident Lawyer
You're not alone after an accident caused by dangerous passing in Mesquite. Start getting help on your side right now, just call (469) 998-4069. We also have an online contact form you could fill out. Speak to a member of our team about all of your legal options. An improper passing accident lawyer in Mesquite may focus on your specific needs now.
Contact us now to get a free consultation.
Frequently Asked Questions