Mesquite Texting While Driving Accident Lawyer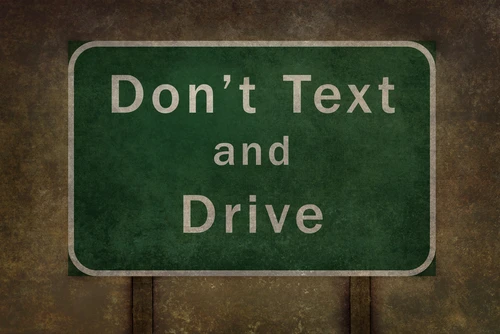 In the modern era, perhaps the most prevalent form of distracted driving is when drivers use their cellphones while on the road. Under Texas law, texting and driving is now illegal. Even more importantly, such actions constitute negligence that can lead to a tragic car accident and significant injuries.
our firm, a Dallas car accident law firm, has texting and driving accident attorneys in Mesquite who can help you recover from your injuries if you have been in this kind of wreck. We are familiar with the recently passed House Bill 62, which has made texting and driving illegal throughout the state since September of 2017. We work hard to get you and your family the compensation you need to recover from this serious violation of your rights.
Evaluating Fault in Texting-Related Accidents
Sometimes, an injured person can have some of the responsibility for an accident even if the other driver was texting at the time. The central aspect of any personal injury claim is determining how the fault or blame for the accident should be split between the involved parties. Under Texas Civil Practice and Remedies §33.012, the amount of compensation awarded to the injured person is reduced by whatever percentage of fault is assigned to them.
For example, if an injured person's total damages (including all bills, lost wages, lost ability to perform similar work in the future, mental anguish, and similar harms) come to $100,000 and they are found to be 30% responsible for the accident, they will be able to recover $70,000.
The Unique Situation of Texting While Driving
Though some cases may have a mixture of fault, texting while driving often is considered uniquely blameworthy in a car accident claim. Like drunk driving accidents, wrecks caused by one driver texting while driving are seen as especially reckless. They may be eligible for extra damage compensation called "exemplary damages" that are ordered by the court in order to discourage similarly dangerous behavior in the future. This is rare but possible in texting while driving accident claims, and there are rules in place that designate how such damages must be handled.
For example, the amount of exemplary damages will be set at the higher of the following two options.
Twice the total of other compensable damages, up to $750,000
$200,000
Knowing all possibilities regarding compensation can help an injured person make sure they pursue all of the value they are due. This is one reason that connecting with a Mesquite texting and driving attorney is so important.
Typical Damages in Texting and Driving Claims
Since texting distracts drivers, these wrecks may involve higher speeds and therefore more serious injuries than a simple rear-end accident claim. Some of the injuries associated with these accidents include:
Whiplash
Traumatic brain injuries
Broken bones
Spinal cord injuries
Paralysis
Loss of limb
If you are injured in a car wreck that resulted from someone texting on their cell phone, you may be able to collect compensation for the damages that come from injuries like these. These are known as compensable damages and are split into two categories.
Economic Damages
The first category concerns items that are more objective and have agreed-upon value, such as medical bills, lost wages, and the cost of replacing or repairing your damaged vehicle.
Non-Economic Damages
These types of harms are more subjective and do not have a "paper trail" of clear values. Instead, the value is often argued over between attorneys until a suitable, fair amount is agreed upon. Non-economic damages can include items like the physical pain you suffer in the accident and the mental effects related to your injuries.
The Importance of a Mesquite Lawyer
Having a local Mesquite texting and driving lawyer on your side is important for many reasons. Not only will they have experience with the kinds of evidence needed to support a charge of texting while driving, but they may know the preferences of local judges and the tendencies of local defense attorneys. This can help them fight for your rights in court as well as give them an edge at the negotiation table.
It is often necessary to bring a skilled attorney into your case because lay people often do not have experience in the legal world and lack the time required to familiarize themselves with the process — especially when you are recovering from a serious injury. Let the professionals at our firm, a Dallas car accident law firm, handle your claim for you.
Get a FREE Case Evaluation Today
At our firm, a Dallas car accident law firm, , our texting and driving accident attorneys in Mesquite are on the side of injured victims and understand the difficulties you face. That is why we provide prospective clients with a FREE  case evaluation and do not collect an attorney's fee unless you have been awarded the compensation you need and deserve.
Get in touch with us today by filling out the form on our contact page, or dialing 469-998-4069. We look forward to serving you.
Frequently Asked Questions