Mesquite Cargo Truck Accident Lawyer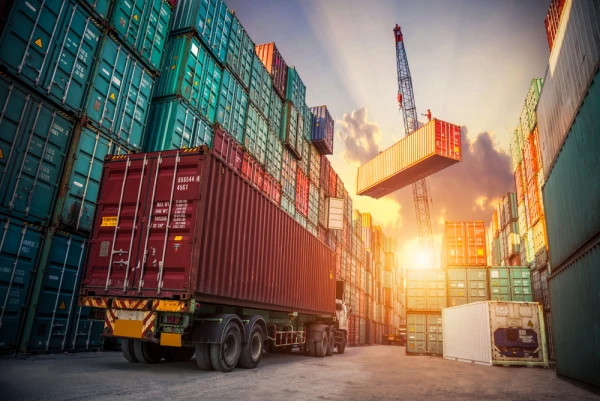 You can take steps to get compensation if you were struck by a cargo truck in Mesquite. There are many different kinds of cargo trucks operating in Texas. Any one of these trucks could strike your vehicle, resulting in:
Serious injuries
Property damage
Lost time at work
Pain and suffering
Reach out to a Mesquite cargo truck accident lawyer to get help on your side in this situation. A law firm may be able to help you build a claim to seek compensation. Call (469) 998-4069 to start working on a claim with a truck accident lawyer.
Get Help After a Collision with Any Cargo Truck in Mesquite
Any large truck that hauls cargo could qualify as a "cargo" truck. These trucks generally have multiple parts, including a cab that contains the engine and a trailer section. The Federal Motor Carrier Safety Administration (FMCSA) divides these trucks up into 12 major categories. Most cargo truck accidents involve:
Enclosed box cargo trucks
Flatbed cargo trucks
Dump trucks
Cargo tank trucks
However, any kind of cargo truck could be involved in a collision in Mesquite. These accidents are often very severe because cargo trucks are so large.
Go Over the Causes of Mesquite Cargo Truck Accidents
You can receive compensation after a cargo truck accident in Mesquite. In order to get you compensation, a lawyer will need to show that someone else caused your accident. There are a number of causes for cargo truck accidents. Many are a result of operator error.
Cargo truck drivers may cause accidents because they do not leave sufficient stopping distance, for example. Cargo trucks are large, heavy vehicles. They take longer to stop than cars. Truckers that drive too quickly may end up being unable to stop.
These large vehicles may also roll over if truckers take a turn too quickly. These rollover accidents can result in multi-car pile-ups. A lawyer can investigate your case to determine what caused the collision. Your lawyer may dig into the facts of your case by:
Speaking to any witnesses to the accident
Reviewing your police report
Visiting the scene of the accident
A lawyer may even work with an accident reconstruction specialist here in Mesquite. Note that truck drivers are not at fault for all cargo truck collisions. The trucking company may be at fault for some collisions in Mesquite. Sometimes, trucks are made with defects. In this situation, the truck manufacturer could be responsible.
Discuss liability for your truck accident claim by calling (469) 998-4069. You can speak to a cargo truck accident lawyer right now.
Compensation for Mesquite Cargo Truck Accidents
A law firm in Mesquite could help you secure compensation for your losses after an accident involving a cargo truck. Your lawyer can work to show that all of your injuries were a result of your collision. Your lawyer may help you get compensation for:
Emergency medical expenses
Surgeries and medical testing
Physical therapy and rehabilitation
You might also receive damages to cover the wages you lost while recovering from your injuries. Some cargo truck accidents may leave you with a disabling condition. Your lawyer could help you get compensation for this, as well. You can even receive compensation for your pain and suffering.
Your Legal Options After a Cargo Truck Accident
A lawyer can thoroughly investigate the causes of your cargo truck accident in Mesquite. Your lawyer may then file a claim with the truck driver's insurance company. This could result in a period of negotiations with insurance representatives.
Insurance representatives may end up offering you a settlement. However, not all settlements are fair to you. In fact, insurance agents may try to get you to accept a settlement immediately after your accident. These settlements are generally too small to cover all of your losses. Have a lawyer go over the offer before you sign any paperwork.
Your lawyer may advise you to file a lawsuit in court in some cases. A lawsuit allows you to seek a verdict in your favor. A member of our team can prepare you for court right now.
Talk to a Mesquite Cargo Truck Accident Lawyer Today
Were you hurt in a cargo truck accident? If so, you may want to reach out to a cargo truck accident lawyer in Mesquite. Your lawyer can build your claim to help you secure compensation for medical expenses and other losses. You can work with a lawyer by calling (469) 998-4069 or completing our online contact form.
We provide a free consultation to clients in your situation.
Frequently Asked Questions