Irving Cargo Truck Accident Lawyer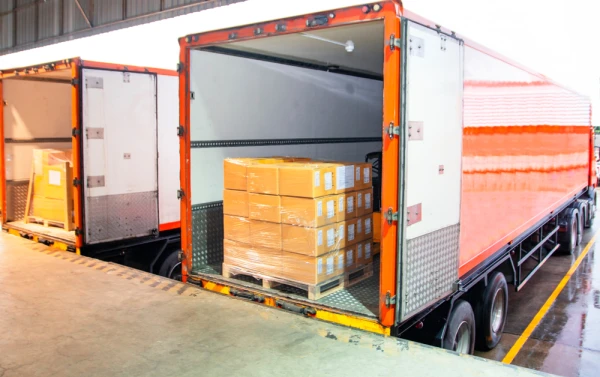 You have probably seen cargo trucks on the road around Irving, Texas. These large trucks haul freight and provide a vital service in the economy. However, they may cause severe damage in the event of an accident. Cargo truck accidents can lead to high medical bills and expensive vehicle repair costs.
Fortunately, you may get compensation after a cargo truck accident in Irving. Take steps to secure damages by contacting an Irving cargo truck accident lawyer. A lawyer can work to build your claim right now. Call us at (469) 998-4069 to discuss your legal options.
Get More Information About Cargo Trucks
Cargo trucks are very large vehicles. You may hear these vehicles called many different names, including:
Big rigs
Eighteen-wheelers
Semi-trucks
Tractor trailers
These vehicles are used to carry different kinds of freight. Drivers require specialized training before they operate a cargo truck. Even with this special training, there are hundreds of thousands of accidents involving large trucks on a yearly basis.
The Texas Department of Transportation (TXDOT) tracks accidents in our state. The DOT states that there were more than 4,000 commercial vehicle accidents in Dallas county in 2019. Many of these accidents resulted in injuries. Some accidents even led to a fatality.
Steps to Take After an Irving Cargo Truck Accident
Cargo truck accidents may leave you feeling disoriented in Irving. You might need immediate medical care after a collision with a large truck. However, not all accidents are so severe. There are some steps you may want to take if you are physically able after a crash. Make sure that you:
Report Your Accident
You should inform the police about most accidents in Irving. Report any accident that causes an injury or serious vehicle damage. A police officer may come out to the scene of your accident. The officer may review what happened and file a report about the collision.
Take Some Pictures
You may actually gather evidence at the scene of your accident. If you have a camera, you could take pictures. Get shots of your injuries and the damage to your vehicle. You may also take pictures of any hazards that led to your accident.
Speak With Witnesses
Did other people see your cargo truck accident? If so, make sure you talk to them. Get their contact information. You may also speak with the cargo truck driver. Do not admit fault for the accident in this conversation.
Get Medical Care
You should seek medical treatment if you are hurt in a cargo truck accident. You may call an ambulance if your injuries are very serious. You could also drive to a medical facility on your own. In either case, make sure you get care for your injuries.
Contact a Truck Accident Lawyer
After an accident, it's often a good idea to get legal help on your side. A lawyer may start working on your claim right away. Let your lawyer investigate the accident and speak with insurance agents. Start working with a lawyer by calling (469) 998-4069.
Build a Cargo Truck Claim With a Lawyer in Irving
You can take steps to get compensation after a cargo truck accident. You may only get damages for your losses in some cases. In order to bring you damages, a lawyer may need to show that:
The cargo truck driver caused your accident.
The accident caused your injuries.
A lawyer will work to establish these facts by digging into your accident. Your lawyer may focus on showing that the truck driver was at-fault for the collision. They may then speak with insurance agents on your behalf. You might end up settling a cargo truck accident claim in Irving, which allows you to get compensation outside of the court system.
However, insurance agents do not always treat drivers fairly in Texas. They may not offer you a fair settlement. In this case, your lawyer may advise you to file a lawsuit. A lawsuit allows you to take your case before a judge and jury.
Contact an Irving Cargo Truck Accident Lawyer Now
A cargo truck accident lawyer in Irving may help you after a collision. A lawyer could take steps to build a claim for you right now. Your lawyer could help you settle your claim or file a lawsuit. Contact us to learn more about the services we offer with a free consultation.
Reach out to us by calling (469) 998-4069. You may also fill out our online contact form.
Frequently Asked Questions