Irving Concrete Truck Accident Lawyer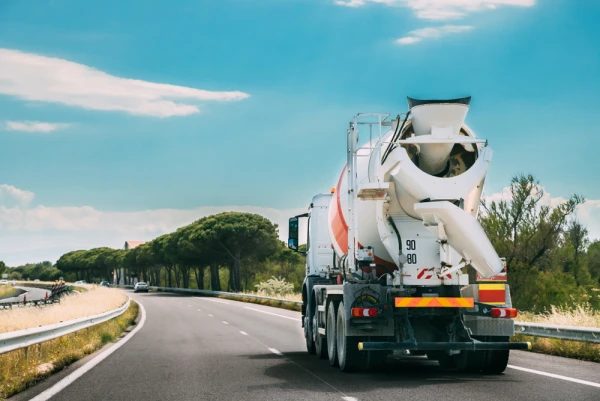 Were you struck by a concrete truck in Irving, Texas? If so, you may want to get legal help on your side right away. You can work with an Irving concrete truck accident lawyer to seek compensation for your losses. A lawyer could help you get damages to cover your:
Current and future medical expenses
Lost wages and lost earning potential
Damages to your vehicle
Take steps to start building your claim right now. Contact us at (469) 998-4069. We are prepared to help you go over your legal options with a free consultation.
Dangers Associated with Concrete Trucks in Irving
Concrete trucks are large commercial vehicles. Drivers must get special training before they operate a concrete truck. This is because safely operating a concrete truck may prove difficult. Operating a concrete truck may be challenging because they:
Can weigh more than 60,000 pounds.
Are very wide, with multiple blind spots.
Contain wet cement.
Wet cement often poses the largest challenge for concrete truck drivers. Drivers must keep the drum of their truck rotating constantly. The cement in the drum will harden if it stops turning, so the trucker's load is always moving around.
Constant movement in the drum could cause a cement truck to lose stability. These trucks may pull out of a driver's control, possibly resulting in a rollover accident. These accidents may be dangerous to other drivers and could also lead to truck operator fatalities, as reported by the Centers for Disease Control and Prevention (CDC).
Determining Fault for a Concrete Truck Accident in Irving
You will not automatically receive compensation after an accident with a concrete truck. You may only get damages if someone else caused the collision. Any of the following may cause accidents involving concrete trucks:
The concrete truck driver
The concrete trucking company
The concrete truck manufacturer
Concrete truck drivers may cause accidents for a number of reasons. They could take a turn too fast, causing their truck to overturn. They may fail to check the blind spots around their truck before changing lanes or backing up, and some truckers do not leave enough stopping distance.
The trucking company may cause an accident as well. Companies must hire drivers who are properly trained and certified. They must also perform regular maintenance on trucks. Failure to take these steps may result in an accident.
Finally, sometimes a concrete truck manufacturer makes a defective vehicle. Defects may lead directly to accidents here in Irving. An Irving concrete truck accident lawyer may work to determine exactly who caused the accident. Start the investigation by calling (469) 998-4069.
Injuries Associated with Irving Concrete Truck Accidents
Concrete trucks often cause a lot of damage in a collision with another vehicle. These trucks are very large and very heavy. Drivers struck by a concrete truck may experience:
Broken bones or fractures.
Injuries to their head or brain.
Injuries to their neck, back, or spine.
Damage to internal organs.
Burns or lacerations.
Some concrete truck accidents in Irving may prove fatal. You may get legal help on your side if you lost a family member. A truck accident lawyer could help you file a wrongful death claim, which could allow you to seek compensation after the loss of a loved one.
Methods to Handle a Concrete Truck Accident in Irving
You may want to get compensation after an accident involving a concrete truck. You have several options to seek damages for your losses. A lawyer can review your case and help you file a claim with an insurance company. Many concrete truck accident claims end with a settlement.
A settlement generally requires your lawyer to negotiate with insurance agents. Note that insurance agents may offer you a small settlement right away after an accident. It's generally recommended that you do not accept this settlement. It may not provide you with enough compensation to cover your losses.
You may also file a lawsuit in court in Irving. A court case may allow you to secure damages after your accident. Talk to a lawyer about whether a lawsuit is right for you.
Speak to an Irving Concrete Truck Accident Lawyer Today
Concrete trucks are large vehicles that may cause accidents in Irving. A lawyer may help you after a collision with a concrete truck. You may start working on a claim for your case right now. Just complete our online contact form. You may also call (469) 998-4069. Start working with a concrete truck lawyer in Irving now.
Discuss your unique legal needs with a free consultation.
Frequently Asked Questions