How Do They Determine The Value Of My Car After A Car Accident In Dallas?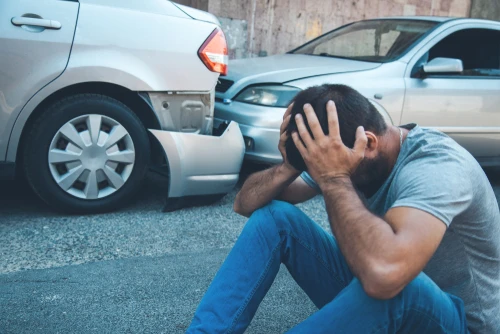 The moments after a car accident are often stressful. You may not know what to do or who to turn to. Even worse, you may think that the value of your car that is given to you by insurance adjusters is inaccurate. The process of determining the value of your car after a Dallas car accident is complex, and the best way to understand it is to get help from an experienced Dallas car accident attorney like those at our firm, a Dallas car accident law firm, .
Our attorneys have worked on many different car accident cases and can help you understand the true value of your vehicle. If you need assistance on a car accident claim or think that the initial settlement offered to you by insurance agents is too low, contact us today.
Factors That Determine My Car's Value
After a car accident, insurance agents will consider many aspects of your vehicle in order to place an appropriate monetary value on it. This is useful because, if the vehicle's damage and subsequent repair costs exceed the value they place on it, then the insurance company will elect to "total" the car instead of paying for repairs. They determine the value of your car according to the following factors.
Car Manufacturing Information
First, insurance adjusters may consider the make and model of your car as well as the year in which it was made. The status of your car as new or used is also considered.
The State of the Car
Insurance adjusters also check out the condition of your vehicle when determining its value. This includes aspects like the mileage on the car, whether or not it has been properly maintained, and any additional features added onto the car after purchase. While more wear and tear can demean the value of a car, additional features may increase its value.
Blue Book
One of the trade secrets that insurance agents use when determining the value of your car is the use of two so-called Blue Books: Kelley Blue Book and the guides from the National Automobile Dealers Association. These websites track information on cars similar to yours and their market value in your area.
Other Ways My Claim Has Value
One of our knowledgeable Dallas car accident lawyers can help you fight for an appropriate settlement from an insurance company regarding your vehicle, but there are other issues that affect the value of your claim. Namely, your claim is worth the total value of all your damages. These damages are split into economic harms like damage to your car and non-economic harms that do not have receipts or clear monetary value.
Examples of Economic Harm
Other than car damage, your claim can involve financial damages such as lost wages from injury, lost earning capacity for the future, and medical expenses. However, you are limited to recovering the exact amount you are charged or pay for medical care by Texas Civil Practice and Remedies Code §41.0105.
Examples of Non-Economic Harm
More subjective types of harm that you suffer still should be compensated by the person who is responsible for your Dallas car accident. These can include ills like your physical pain, mental trauma, the emotional toll of losing a limb or becoming disfigured, loss of enjoyment in life, and similar harms. There is no limit on the amount you can recover for these damages, though it is best to seek testimony from expert witnesses. At our firm, a Dallas car accident law firm, , our status as local attorneys means that we may have connections with experts who specialize in the kinds of harm you suffer and can attach appropriate values to those harms.
Evidence I Can Provide to Support My Car's Value
If you want to dispute the value of your car, or if you simply want to speed up the process of determining its value, there are some items you can provide. Speaking with knowledgeable car accident attorneys in Dallas is the best way to learn more about this process, but below are some forms of evidence you can use.
Maintenance records
Sales receipts
Receipts of any add-ons to the car
I Can Get a Consultation With Skilled Attorneys for FREE
Dallas Car Accident Lawyers has worked with many clients over the years, and we understand the complexity of car accident claims. The process is often fraught with disagreements on the value of various items, including the value of your car. To help you choose the best attorney for your case, we off a FREE consultation to all our clients and do not collect a fee unless we win you the compensation you deserve.
Don't let insurance adjusters take advantage of you. Fight for your rights today by calling (469) 998-4069 or by filling out the form on our contact page to schedule your consultation.
Frequently Asked Questions