Which Type of Vehicle Is the Most Likely to Roll Over In a Collision?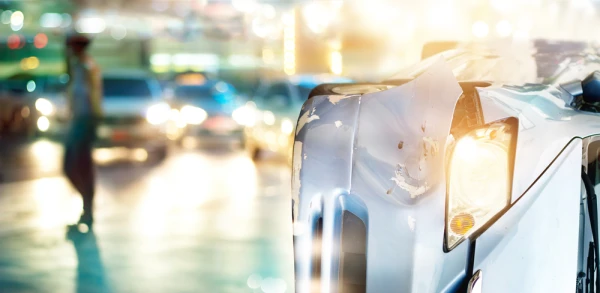 Rollovers are severe, often deadly accidents. Any vehicle can roll over during a collision. However, specific vehicle types are more likely to tip and roll over.
If you were in a rollover of any kind, a lawyer can help. Our rollover accident attorneys can help you build a strong case for compensation. Call (469) 998-4069 or contact us online to learn more.
Vehicles Commonly Involved in Rollover Collisions
Vehicle type is a significant factor in rollover accidents. Vehicles with higher centers of mass are most likely to roll over if hit. Steering sensitivity, sudden swerving, and excessive speed are also factors.
Pickup trucks, commercial trucks, SUVs, and full-size vans are narrower and taller than other vehicles. Their designs make them more prone to rollovers. Heavily-loaded vans or trucks are also more likely to roll over in a collision.
Most rollover accidents only involve one vehicle. But the above vehicles are more likely to tip if another car hits them.
Tripped Versus Untripped Rollovers
There are two types of rollovers:
Tripped rollovers
Untripped rollovers
Tripped Rollovers
Tripped rollovers make up 95% of all rollovers, according to Safer Car. External objects cause tripped rollovers. A curb, guardrail, soft soil, or collision with another vehicle might cause a tripped rollover.
The most common tripped rollovers happen when:
The car is sliding sideways.
The car's tires hit an object.
The motion forces the vehicle sideways.
The vehicle "trips" and rolls over.
Tripped rollovers from side-impact collisions are less common. However, they still happen too often. When one vehicle hits another, the second car might become unstable. The second car moves sideways, and the tires create friction. As a result, the car rolls over.
Untripped Rollovers
Untripped rollovers happen because of changes in:
Vehicle speed
Driver steering
Friction with the ground
If a driver swerves or turns too quickly, an untripped rollover can happen. The vehicle comes unstable and tips over. Untripped rollovers are uncommon, but they still occur.
Determining Fault in a Rollover Collision
Drivers should be aware of rollover risk. Many of the vehicles more likely to roll over are commercial vehicles. If a truck driver has a heavy load, they should be especially careful to avoid rollovers.
Most rollovers are single-vehicle incidents. However, that doesn't mean other people can't become injured. For example, a driver might swerve quickly and cause their truck to roll over. When the truck slides and rolls, it can collide with other vehicles.
Identifying the at-Fault Party
If a rollover accident injured you, you'll need to know who caused the crash. The at-fault party is responsible for your damages.
The responsible party in a rollover might be:
A commercial driver
A third-party driver
A government entity
A manufacturer
Most of the time, a negligent driver is at fault for a rollover accident. Often, the driver of the vehicle that rolled over was not careful enough. Other times, the driver might have swerved to avoid colliding with another car. One or both drivers could be partially at fault.
If poor road conditions or vehicle defects caused the rollover, a government entity or manufacturer might be responsible. A rollover accident lawyer can help figure out who was at fault.
Partial Fault in a Rollover Accident
Rollovers are complicated accidents. Sometimes, more than one person is partly at fault. In Texas, this is called proportionate responsibility (Texas Civil Practice and Remedies Code Section 33.001):
An injured person can recover damages if they were less than 51% at fault.
If they were less than 51% at fault, their compensation is decreased by their degree of fault.
If more than one party caused your accident, both might owe you damages. A rollover accident lawyer can determine your options. You might be able to file a claim with multiple parties.
To learn more about your compensation options, talk to a lawyer. Our car accident lawyers always start with a FREE consultation. We also do not charge you unless we win. Call (469) 998-4069 or contact us online for your FREE consultation today.
What to Do After a Rollover Accident
After a rollover accident, there are ways to build your case. You'll want to show that:
The at-fault party owed you a duty.
The at-fault party failed in their duty.
The failed responsibility caused your accident.
The accident caused your damages.
Every driver owes a duty of care. They must drive safely and carefully to avoid harming others. If a driver is careless and causes an accident, they are at fault. The driver is responsible for the damages.
If another driver caused your rollover accident, you can file a personal injury claim. You'll submit this claim to the driver's insurance company.
Here are some ways you can help build your injury claim.
Document the Scene
Call 911 to report any accident with injuries, death, or over $1,000 in property damage. Most rollover accidents fit this description. Call the police and tell them you were in an accident.
After reporting the accident, document the scene:
Take pictures of your injuries and vehicle damage.
Photograph the entire accident scene.
Exchange names, contact information, and insurance information with the other driver.
Save any clothes you were wearing during the crash.
Talk to any witnesses. Ask for their names and contact information.
Pictures from the scene will show how everything looked. Even if someone cleans up the accident, you will have preserved evidence.
Get Medical Treatment
If you have severe or life-threatening injuries, get emergency medical attention. Otherwise, see a doctor as soon as possible.
If you wait too long to see a doctor, the insurer will use it against you. They'll say that you weren't hurt as badly as you claim. Keep track of all medical records and bills.
Contact an Attorney
A rollover accident lawyer can protect you after the collision.
You should not have to pay for another driver's mistakes. Your lawyer can deal with the driver's insurer. For example, they can negotiate for a higher settlement if the insurer offers you a lowball. They can also help you build a strong claim.
Talk to a Rollover Accident Lawyer for Free Today
Our car accident lawyers do not collect a fee unless we win. You won't have to worry about any upfront fees. Plus, the consultation is always FREE.
To schedule your FREE consultation, call (469) 998-4069, or contact us online today.
Frequently Asked Questions