How Long Does a Motorcycle Accident Claim Take to Settle?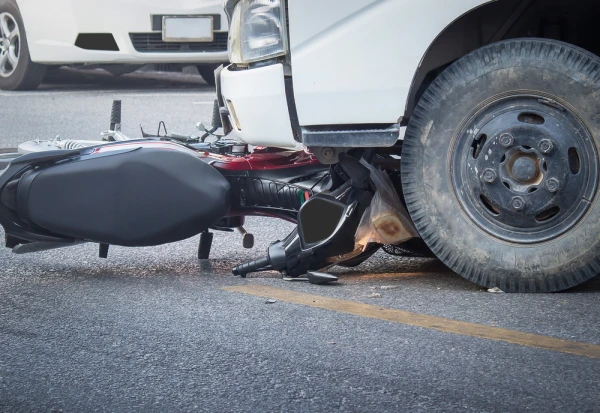 Are you interested in settling your claim after a motorcycle accident in Dallas? But how long does a motorcycle accident claim take to settle? There is no single answer to this question. The amount of time depends upon multiple factors in your case.
Find out more about the length of time you could expect to spend waiting on a settlement with this article. If you want to have a motorcycle accident lawyer evaluate your case for free, call (469) 998-4069 today.
Not All Claims Are Settled at the Same Time
There are several factors that go into determining how long it may take to settle your motorcycle accident claim. These factors include:
The ability to determine liability in your accident
The severity of your injuries
The insurance company's willingness to work with you
Any one of these factors could greatly increase the amount of time it takes to settle your claim. If the cause of your accident was relatively clear-cut and you were not badly injured, your claim could be settled very quickly. In other situations, it could take a period of weeks or months to resolve your claim.
In some cases, a lawyer may even advise you to stop trying to settle your claim. In this situation, your lawyer could suggest that you take your claim to court. You could seek a jury verdict in your favor in court.
Focus on Liability to Settle a Motorcycle Accident Claim
In order to settle a claim, fault for your accident must be established. You may be unable to settle a claim if it's difficult to determine who caused the collision. In order to determine who caused your accident, you may want to work with a lawyer. A law firm could be able to investigate your accident by:
Going to the scene of the accident
Getting access to your police report
Speaking to everyone who saw the accident
Working with accident reconstruction specialists
A lawyer may use the information gathered in this investigation to demonstrate that another driver caused your accident. Note that you may settle your accident claim even if you were partially at-fault for the collision. However, your compensation may be a smaller amount in some cases. You could receive less compensation if you bear a percentage of responsibility for the accident.
Get Medical Treatment Before Settling a Motorcycle Accident Claim
You may want to get medical care before you agree to a settlement with the insurance company after a motorcycle accident. If you were hurt at all in a motorcycle accident, it's generally recommended that you visit a doctor as quickly as possible.
You should track all of your expenses related to medical care after a motorcycle accident. Once you have reached your point of maximum recovery, you can focus on settling your claim. Maximum recovery means that you are unlikely to heal any further from your injuries.
If you agree to settle a motorcycle accident claim before you are recovered, you may not get compensation for all of your medical losses. Note that, depending upon your situation, you could be able to get damages for:
Emergency treatment and an ambulance ride
A stay in the hospital or out-patient care
Surgical procedures and medical testing
Medications and physical therapy
A lawyer may keep track of all of your expenses after a motorcycle accident in Dallas. Allow your lawyer to focus on ensuring all of your losses are appropriately covered in a settlement.
Don't Wait Too Long to File a Motorcycle Accident Claim
Thus far we have discussed factors that may increase the amount of time for you to complete a motorcycle accident claim. However, you should also understand that there is a time limit for you to file an initial claim in Dallas.
The state of Texas has a statute of limitations for personal injury claims. These claims may be used to seek compensation if you were hurt in a motorcycle accident. You only have two years to file one of these claims in most situations. However, you may have less time if you were hit by a person driving a government vehicle.
You can begin working on your claim and discussing the time-frame to resolve it right now with a lawyer.
Discuss How Long It Takes to Settle a Motorcycle Accident Claim With an Attorney
How long does a motorcycle accident claim take to settle? Each claim takes a different amount of time to resolve. A Dallas car accident lawyer may assess your situation to provide you with information about settling a claim for your case. Begin getting information about your legal options by calling (469) 998-4069 or completing our online contact form.
Start working with a legal team today with a free consultation.
Frequently Asked Questions