What Is the Punishment for the First DWI in Texas?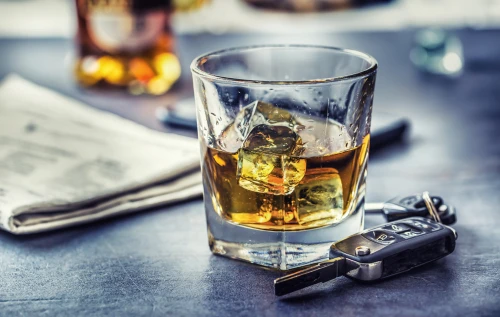 Drinking and driving is a serious crime that is treated harshly in Texas because of its many associated dangers. A full list of the potential punishments that can face a person charged with Driving While Impaired (DWI) can be found on the website of the Texas Department of Transportation. When you look at the data for drunk driving accidents, it is easy to understand why they are taken so seriously by the courts. In fact, nearly 1,000 people were killed in drunk driving accidents in 2018, according to the latest available information. If you are convicted of a DWI and it is your first offense, you can face a fine of up to $2,000 as well as a year-long loss of your license, annual fees of between $1,000 and $2,000 to keep your license, and up to 180 days of jail time.
As for people injured in accidents involving drunk or impaired drivers, they should seek help from skilled Dallas car accident attorneys in order to get the compensation they deserve. our firm is an experienced personal injury law firm in Dallas that can help injured people fight for their right to remuneration and justice.
Other Legal Penalties Associated With a DWI
The above penalties are applicable to a first DWI, but punishment increases with each additional offense. Fines increase to $10,000 for a third DWI, jail time increases, prison for up to 10 years becomes a possibility, license loss lasts for longer, and a host of other issues can make life difficult for repeat offenders. But other enhancements exist even on the first DWI.
When a Child is Present in the Car
If you are convicted of a DWI with a child under the age of 15 in the vehicle with you, you can face steeper punishments in addition to those already available as a first DWI offense. You will lose your license for an extra 180 days, face up to two extra years in state jail, and may be ordered to pay a $10,000 fine.
Opened Containers in the Vehicle
Another enhancement is the presence of open alcohol containers in your car. The fine for having these in the vehicle, even if you are just a passenger and are not the driver, can reach up to $500.
Civil Punishments
Criminal penalties are not the only way that a person with a first DWI can experience punishment. In most cases involving drunk or impaired driving, the injured person (or the person who experienced property damage as a result of the drunk driver's actions) can seek compensation for the harms done to them. The person with the DWI can be ordered in civil court to pay for multiple forms of damages in addition to their separate criminal trial.
Economic Reimbursement
First, the injured person can seek remuneration for items that directly affect their finances. The forms of economic damages include medical expenses, wages they lost as a result of missing work, car repair or replacement costs, rental car fees, and more.
Non-Economic Harms
A person injured in a DWI-related wreck also can seek compensation for damages that are not directly monetary. These tend to be more subjective issues, such as the physical pain they experience, mental anguish, loss of enjoyment in life, loss of companionship with their spouse, and similar ills. Importantly, there is no limit to the amount they can pursue for these harms, so the person with the DWI may face significant payments.
Exemplary Damages
Though rarely used, DWI accidents are some of the only cases that can include additional payments ordered by the court, called exemplary damages. The idea behind these extra payments is to deter the at-fault party from behaving similarly in the future, and they are used only when the judge or jury believes that the at-fault party's actions display an egregious amount of negligence or malice. The law limits exemplary damages to the higher of the following two amounts.
Two times the injured person's economic damages, plus up to $750,000 of their non-economic damages
$200,000
Recourse for Injured People
If you are injured in a drunk driving accident, or an accident involving a driver impaired by drugs, you may have a valid case for compensation. A law firm like our firm, which has years of experience handling similar claims in civil court, can help you build a strong claim and protect your interests.
Reach out to us today for a FREE consultation on the details of your case. If we do take you on as a client, we do not collect a fee until we win you the claim. So there is no stress or strain on you while you seek justice!
Call 469-998-4069 today to schedule your appointment, or fill out the form on our contact page and we will be in touch as soon as possible.
Frequently Asked Questions