I Was the Passenger in a Car Accident in Dallas, Now What?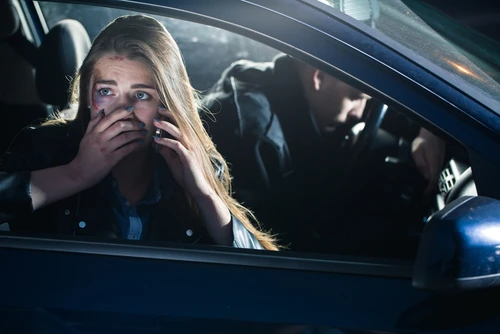 There was a car accident roughly every minute in Texas last year, according to the Texas Motor Vehicle Crash Facts. Though this means such wrecks are quite familiar to Texans, there are some situations that make for unique fact patterns. One of these is when you are injured in a car accident as a passenger of the vehicle instead of the driver. Though you may not have owned the car, and thus would not include the value of the vehicle's damage to your total harms, you may be injured or suffer psychological trauma from your experience. This means that you may have a case for significant compensation.
Dallas Car Accident Lawyers works with all injured people to help you get the compensation that justice demands. Our attorneys have represented clients with injuries that span from broken bones to paralysis or lost limbs. No matter the details of your accident, we can work through the validity and value of a potential personal injury claim on your behalf, advising you on the best course of action.
Who I Can Sue for Compensation
One of the first decisions to make with your knowledgeable car accident attorney in Dallas is who to sue. This is a determination that your attorney can help you make based on the facts of the case and the likely attribution of fault or responsibility for the accident. Here are a few possibilities that may apply to your case.
The Driver of Your Vehicle
Some situations may warrant a lawsuit for compensation against the driver of your vehicle. According to Texas Civil Practice and Remedies Code §72, the driver of your car may be liable for damages you suffer if you are not related to them via two degrees of "consanguinity or affinity." This means that you may be able to pursue compensation from them as long as they are NOT your:
Parent
Child
Sibling
Grandparent
Spouse
Step-child
The Driver of the Opposing Vehicle
Another avenue of compensation is the driver of the other vehicle. If they are found responsible for the wreck through their negligence, such as by speeding or drunk driving, then you may be able to collect compensation from them or their insurance company. As with all car accident injury claims, it is best to pursue compensation with help from a skilled car crash lawyer in Dallas rather than going about the process on your own.
The Manufacturer of Either Vehicle
Some car wrecks can be caused by defects in the vehicles' parts. This may mean that your injury claim is based on product liability. These can be tricky lawsuits to handle, especially without the assistance of a seasoned Dallas car accident lawyer, as manufacturers often have access to vast resources for their defense. Additionally, it can be difficult to prove that a better or safer design existed when the company made its product.
Larger Companies
Companies or corporations may be other avenues for you to get compensation for your injuries. For example, Dallas Car Accident Lawyers has helped injured clients who were passengers in Uber or Lyft rideshare vehicles. We also have pursued compensation for injured passengers in truck accidents, which can include suing the trucking company for violations of federal trucking regulations.
The Government
If your accident was the fault of a government worker's negligence during the course of their duties, you may be able to pursue compensation from Dallas or the state. Examples of this kind of accident can include crashes involving dump trucks, police vehicles, government buses, and more.
My Damages as a Passenger
While debating who to sue, you also need to catalog your total damages. This is important because it determines the value of your claim. As a passenger, you probably will not be able to recover any compensation for damage to the vehicle (unless it is your own). However, you can seek compensation for, among other harms, the following items:
Medical bills
Property damage
Lost wages due to your injury
Lost earning potential
Psychological harm
Loss of enjoyment in life
Loss of consortium with your spouse
By speaking with an experienced car accident lawyer in Dallas, you can make sure that your harms are not overlooked as a passenger.
Speak to a Lawyer Today
Dallas Car Accident Lawyers offers a FREE consultation to our clients, and we do not collect a fee unless we win your compensation package. Get in touch with our attorneys today by calling (469) 998-4069 or by filling your information into the form on our contact page. We look forward to seeing what we can do for you!
Frequently Asked Questions