Can You Sue for an ATV Accident Injury or Wrongful Death in Texas?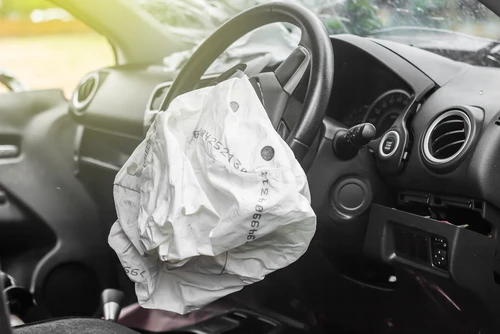 Although all-terrain vehicles, also known as ATVs, are often used for fun outings and are popular sport vehicles, they can be quite dangerous and may lead to serious injuries in the event of an accident. Like any personal injury claim, the viability of a case depends on the facts surrounding the accident that caused the injury. Some of the more significant injuries that can result from these types of wrecks include:
Traumatic brain injuries (TBIs)
Broken bones
Burns
Lacerations and bruises
Paralysis
Death
If you were injured in an ATV accident, or if your family member passed away, you may be able to file either a personal injury claim or a wrongful death claim to fight for the compensation you and your family need.
The attorneys at our firm, a Dallas car accident law firm, are dedicated to helping you achieve the outcome you need in your claim to get your life back in order after this tragedy. One of the first steps we take after connecting with you and being brought into your claim is to collect and preserve evidence of the damages you have suffered.
Different Kinds of Damages in ATV Accidents
Injuries from ATV accidents can be severe because, like bicycles or motorcycles, there is hardly any external protection for riders of these vehicles. Just as in a car accident, someone who is at fault for your injuries in an ATV crash can be held responsible for compensating you for your medical bills, lost wages as a result of your injury, the loss of your ability to return to a similar level of employment, and the costs of repairing or replacing any damaged property.
Additionally, you can sue for non-economic damages such as your pain and suffering and, in some wrongful death situations, the loss of consortium you experience from being deprived of your spouse.
Finally, there are some ATV accidents that may lead to extra compensation known as exemplary damages. Texas Civil Practice and Remedies Code §41.008 allows for this extra compensation in cases in which the at-fault person exhibited extremely negligent behavior. For example, even though an ATV is very different from a car or truck, it is still illegal to operate such a vehicle while intoxicated. If you are injured in an ATV accident in which the driver was drunk driving, the court may decide to punish the at-fault driver for their willful disregard for your safety and the safety of others.
Possible Defendants in ATV Accident Cases
As your ATV accident injury or wrongful death attorney, our firm, a Dallas car accident law firm, works to find all possible avenues for compensation. This means that we investigate your case to see what parties may be at fault for your injury.
Drivers
The driver of the at-fault vehicle, be it the ATV you were riding on, another ATV, or a totally different kind of vehicles like a car or truck, can be at fault for your injuries if they are the primary cause of the accident. If they were distracted by texting and driving, for example, they would be held liable. Since the passage of House Bill 62, texting and driving is illegal throughout Texas.
Manufacturers and Designers
If the ATV accident in which you were injured is the result of a faulty product, the manufacturer or designer of that product can be held liable for your injury. In order for this to be the case, typically you must show the following three facts to be true:
The product was defective.
The defect caused your accident and subsequent injuries.
The ATV was not significantly altered since its sale.
The Property Owner
In certain cases, the owner of the property where your accident occurred can be held responsible for your injury. Maybe you or your loved one operated the ATV in a reasonably safe manner and encountered some dangerous part of the property of which you were not made aware. As long as you were on the property legally, you may be entitled to compensation.
Compassionate Care from Your ATV Accident Injury Lawyers
At our firm, a Dallas car accident law firm, , we have experience in a wide range of personal injury and wrongful death claims. In addition to ATV accidents, we've handled cases like:
Drunk driving accidents
Motorcycle accidents
Truck and bus accidents
We know that this time is particularly fraught with stress for you and your family, which is why we provide all of our prospective clients with a 100% FREE case evaluation. You do not have to worry about paying a fee just to find out that we are not the firm for you. We also pledge not to collect a fee at all unless we are successful in getting you the compensation you deserve.
To start working with our firm, a Dallas car accident law firm, today, call us at 469-998-4069, or fill out the form on our contact page. We look forward to meeting you and helping you through this difficult time.
Frequently Asked Questions