What Should I Look for in a Car Accident Attorney in Dallas?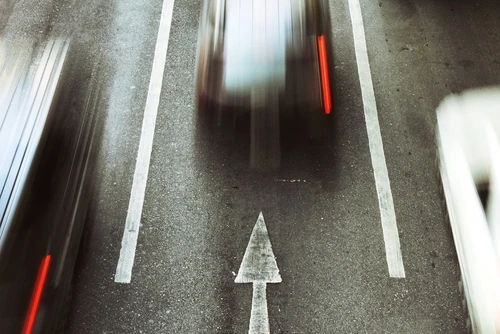 In the aftermath of a serious car crash, the selection of an attorney may be the most important, pivotal decision you make. Car accident lawyers can help you coordinate care, collect and preserve crucial evidence, negotiate settlements with opposing parties, identify potential recovery sources such as insurance companies or the government, and much more. You need to look for experience, knowledge, positive reviews, and pleasant personality traits when making this important decision.
Dallas Car Accident Lawyers has been in the legal arena for many years. We are locals who have extensive experience in the local court system and have worked with clients on significant injury claims like the following.
See below for information on contacting our esteemed car crash lawyers.
I Should Look for Experience
One of the most important elements of a good car accident lawyer is a wealth of legal experience. The personal injury claims process is complex and requires someone who knows what to do and has been in these positions before. For example, the following are just a few of the steps required of lawyers when working through a car accident claim.
Filing a Claim on Time
For starters, you want a lawyer who knows the Texas statute of limitations for personal injury claims. Failing to file your claim in court within two years of your accident may cause you to lose the ability to pursue compensation at all, so it is important for your lawyer to know how to engage in that process.
Understanding My Damages
An attorney who has worked on cases similar to yours may have a better understanding of the totality of your damages than a lawyer who has little experience in these matters. Your damages are split into two main categories: economic and non-economic. The first category covers items like your medical expenses and lost wages, while the second category includes more subjective harms like a loss of enjoyment in life due to your injury or the psychological toll of becoming disfigured. If your attorney understands these elements, they may be able to create a comprehensive list of the harms you have experienced, increasing the value of your claim.
Knowledge of the Local Area
Experienced attorneys like those at Dallas Car Accident Lawyers also have a strong working knowledge of the local court system. This is a significant advantage over attorneys who have little to no experience in Dallas. For example, our attorneys may have worked with the judges in your claim or the opposing counsel, giving us a better idea of the tendencies of the judges and the willingness of those other attorneys to offer fair negotiations. Being local also gives us a deeper understanding of the way that local juries tend to view cases similar to yours.
I Should Look for Quality
Having a lot of experience is not enough for an attorney to be the right fit for your claim. You also want to make sure that the previous cases they have represented have been successful ones. There are three main ways to determine an attorney's quality.
Results
First, look at recent results the attorney has achieved on other car accident injury claims. You want to make sure the representative you hire can get you value.
Reviews
Another good resource is word-of-mouth or online reviews of attorneys. If the lawyer's previous clients are happy with the results and rate them well as attorneys, then they may be a good fit for you. Of course, reviews are not the be-all-end-all of the decision process, but they can steer you in the right direction.
Professional Ratings
Other resources like Avvo list local car accident attorneys and give a rating based on several professional factors. Go online and check out what other attorneys say about the lawyer you are considering. If they give positive feedback, then the attorney may be a good fit.
I Should Look for Compassion
Do not underestimate the importance of a compassionate attorney. You want a lawyer who aggressively fights for your rights but who also has empathy for the way your life has changed. The months after a car accident can be confusing and stressful, with your mind reeling about medical recovery, court dates, changing schedules, financial stressors, and more. A compassionate attorney can help take that stress off your shoulders. Find someone who clicks with you on a personal level and can relate to the trauma you have experienced.
I Can Get a FREE Consultation Today
Dallas Car Accident Lawyers seeks to make your attorney selection process as easy as possible. That's why we offer you a FREE consultation to learn more about your claim and how we can help you. Call us today at (469) 998-4069 or fill out the form on our contact page to begin the process.
Frequently Asked Questions