Are You at Fault If You Hit a Pedestrian?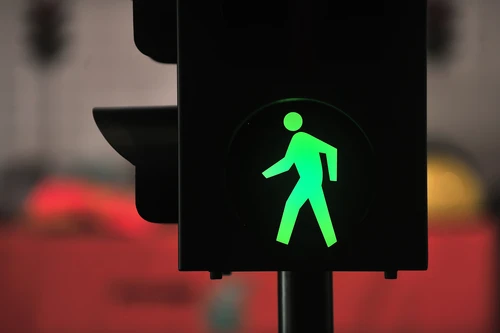 Pedestrian accidents can be devastating, resulting in lifelong consequences like paralysis, lost limbs, Traumatic Brain Injuries (TBIs), and even death. This is due to the fact that the human body is at an extreme disadvantage when it comes to collisions between it and a motor vehicle. But even so, you are not always automatically at fault for a pedestrian accident if you are the driver of the vehicle that struck the pedestrian. In some cases, the pedestrian may own all or a portion of the blame, and other entities can be fully or partially responsible as well.
our firm is a personal injury firm that seeks to help injured people get the compensation they deserve for injuries that were not their fault. If you are injured in a pedestrian accident, contact our skilled Dallas attorneys as quickly as possible so that they can look into the evidence for fault in your case.
When the Pedestrian Is at Fault
Pedestrians usually have the right of way, but there are ways in which they can be at fault for causing collisions. For example, a common mistake of pedestrians is called "jaywalking," or walking outside of designated crosswalk areas. This is a risky practice that can be viewed as a form of negligence and a failure to abide by regulations surrounding when and where pedestrians are permitted to cross the road. In other cases, a pedestrian may be at fault if they were walking on the roadway instead of a sidewalk or walking in areas in which pedestrians are explicitly prohibited.
When the Driver Is at Fault
A driver is often the party responsible for a pedestrian accident through the action of distracted driving. You are the at-fault party if you were texting while driving, manipulating a GPS device, entering phone numbers into your phone to call someone, or performing any other activity that distracts you or takes your attention away from the roadway. As a driver, the law requires you to be reasonably vigilant while operating your vehicle, and distracted driving can take your eyes away from the road for several seconds at a time. At high speeds, that is sufficient time to travel quite a long distance, leaving you open to the possibility of colliding with pedestrians because you did not see them in the roadway.
You also can be at fault as a driver when you break the law or fail to abide by the Texas Transportation Code. Examples of this include drunk driving, driving under the influence of marijuana, speeding, running through stop signs or red lights, failing to yield to a pedestrian who is in a designated crosswalk, and more. For more information on the way that fault can play out in your pedestrian accident case, speak to an experienced our firm pedestrian accident attorney today.
Why Fault Matters
Fault is a crucial part of any personal injury claim. In some states, even one percent of fault attributed to an injured person can be enough to prevent them from recovering any compensation at all from the other party. Fortunately, Texas is not one of those states. Still, fault does greatly affect the amount of compensation that an injured person is able to recover.
Understanding Proportionate Responsibility
Texas uses a system called modified comparative fault, or proportionate responsibility. In this system, fault is spread between all parties involved in the incident. For example, you may be 100% at-fault as the driver, the pedestrian may be 100% at fault, or you each could share a percentage of blame, such as 50%-50%. In turn, the compensation afforded to the injured person will be reduced by the percentage of blame that is assigned to them.
For example, if the injured person is 10% responsible for the collision, their compensation will be lowered by 10% as well.
When Recovery Is Barred
Another important part of proportionate responsibility is that it prevents people from recovering compensation if they are more than 50% responsible for the incident. For example, a pedestrian who is found to be 51% responsible for the accident in which they were injured would be unable to recover any compensation from the driver.
Consultations with Our Attorneys Are FREE
If you have been involved in a significant pedestrian accident, one of the most important steps is to get representation from a skilled lawyer. our firm represents injured people who have suffered physical injury or property damage in an act that was not their fault. Our attorneys are available for a FREE consultation to learn more about your case and about how we may be able to help you.
As personal injury attorneys, we work on a contingency fee basis and do not collect a fee unless we win your case. Call us today at 469-998-4069 or fill out the form on our contact page to start working on your compensation package!
Frequently Asked Questions