Garland Pedestrian Accident Lawyer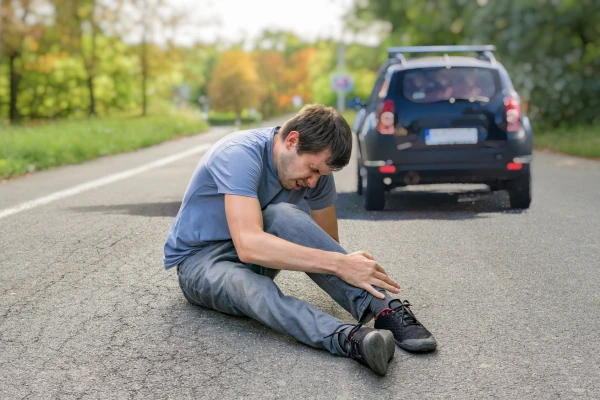 You could be severely hurt if you are hit by a motor vehicle while walking in Garland, Texas. Cars, trucks, buses, and motorcycles can all cause serious injuries in a pedestrian accident. You could be hospitalized and left with high medical bills.
Paying for your medical care can be incredibly expensive, especially if you require physical therapy after your initial treatment. Getting the compensation you need from the driver that hit you can be a challenge. Read on to find out how our Garland pedestrian accident lawyers group can provide you with the legal aid you need.
Make Sure You Understand Pedestrian Accidents in Garland
You can be at serious risk for your life every time you walk along a road in Garland. The Governors Highway Safety Association reported that nearly 6,000 pedestrians were killed in 2017 alone, with many more injured, and Texas is one of the states with the highest percentage of pedestrian deaths.
If you are unlucky enough to be involved in a pedestrian accident, you could be seriously injured. The driver's insurance company could come to you with an offer for minimal compensation if you agree not to sue their client. These deals are usually not fair to you and may not offer you compensation for your medical care.
Working with a pedestrian accident lawyer in Garland can offer you a layer of protection from insurance agents. A pedestrian accident lawyer can start helping you right away, taking care of all communication with insurance companies and reviewing any deals that you are offered so you can recover in peace.
Get Legal Help Now from a Garland Pedestrian Accident Lawyer
Getting the compensation you need after a pedestrian accident can take a lot of hard work. The sooner you get professional help, the higher your odds of success will be. Your lawyer will need time to:
Question Eyewitnesses
Build Your Case
Investigate the Scene
Keep in mind that there is also a statute of limitations for pedestrian accident claims in Texas. You will only have two years after the time of your accident to bring a suit against the motorist that hit you.
Winning your case in court will require you to prove that the driver was at fault for hitting you. This can be more difficult than it sounds. The lawyers for the motorist could argue that you were to blame for the accident, due to distraction, high blood alcohol content, or walking outside of an intersection.
Your pedestrian accident lawyer can make your case and defend you from accusations in court. Once you have established the driver's fault for the accident, you will also need to show that the driver was responsible for your injuries.
Note that not every pedestrian accident case goes to court. Working with a pedestrian accident lawyer may allow you to come to a settlement with the insurance company. These agreements require negotiation. A skilled pedestrian accident lawyer can stand in your corner and make sure you receive fair payment.
Picking the Right Pedestrian Accident Lawyer is Important
No one plans to be in a pedestrian accident, but you can put forethought into your choice for legal representation. You can improve your chances of success by choosing a pedestrian accident lawyer who has experience winning similar cases and a reputation for excellence in the courtroom.
Not all pedestrian accident lawyers are created equal. Some of them are more concerned with helping themselves than protecting you. You can look for a reputable firm by focusing on payment policies. High-quality pedestrian accident lawyers typically work on a "no win, no fee" basis, where you only pay legal fees if your get the compensation you need.
Finding a trustworthy and skilled pedestrian lawyer is only part of the process. You also need to look for someone you can talk to. Your case could take time. You will likely need to share personal information with your lawyer. Make sure you're working with a pedestrian accident lawyer you are comfortable with for the best results.
Take Control with a Pedestrian Accident Lawyer in Garland
You can be overwhelmed after a pedestrian accident. Your medical bills can pile up before you realize it. Getting legal help right away can make it easier to get the compensation you need. Our Garland pedestrian accident lawyers understand the unique challenges associated with pedestrian accidents.
We can build your case with our legal know-how and resources. Let us handle the insurance companies while you focus on getting better. We're here to take on your case when you need us. You can get started by contacting us today for a FREE consultation. Get the professional help you need by filling out the form on the right or calling (469) 998-4069.
Frequently Asked Questions