Garland Tailgating Accident Lawyer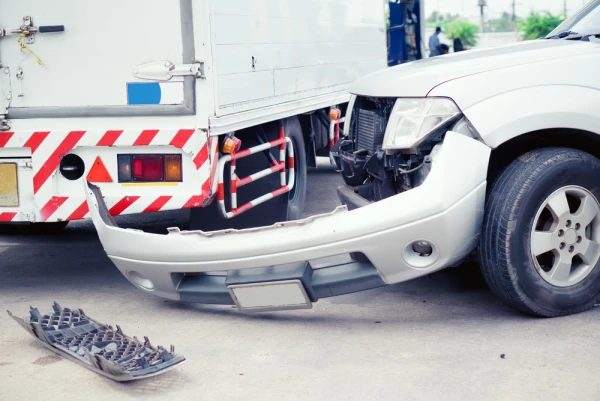 We're here to help if you were hurt in a tailgating accident in Garland. Members of our team are ready to start building your legal claim today. You don't have to wait to get help on your side when you reach out to us by calling (469) 998-4069.
Get legal help in your corner right now. Start working with a Garland tailgating accident lawyer. We know what it takes to show that someone else caused your accident. We're also prepared to show that the accident caused your injuries.
Find Out More About Tailgating in Texas
Tailgating refers to the act of following too closely behind another vehicle. Drivers who tailgate severely reduce their stopping distance. If the vehicle in front of them brakes suddenly, they often don't have enough time to react. This could lead to a rear-end collision, according to the Texas Department of Insurance (TDI).
Rear-end collisions are responsible for more than 20% of all accidents around the country. Many of these accidents are directly caused by tailgating drivers.
Note that tailgating may be especially dangerous when large trucks are involved. Commercial vehicles, like 18-wheelers, weigh a lot more than smaller vehicles. This means it already takes them a longer amount of time to stop.
Establish Liability for a Tailgating Accident in Garland
You may only get compensation for your losses if someone else caused your tailgating accident in Garland. We know what it takes to establish liability after you are in a rear-end collision. You may reach out to us so we can:
Interview all eyewitnesses to the collision
Visit the scene of the accident and look around
Review your police report
Contact accident reconstruction specialists
Taking these steps may show that the truck driver caused your collision. We may work to show that a truck driver was following you too closely. Truckers may also engage in other dangerous behavior before a tailgating accident. Considering the driver's actions may show they were at-fault for the wreck. Call us at (469) 998-4069 so we may begin working for you.
Get Medical Care After a Garland Tailgating Accident
You may sustain serious injuries after a tailgating accident in Garland. In this situation, it's important that you get treatment quickly. Receiving medical care right away may help show that your accident caused your injuries.
You may receive compensation for any medical care you received after a tailgating collision. Depending upon your situation, we may help you secure damages for your:
Emergency medical care
Time spent in a hospital
Outpatient treatment
Rehabilitation services
We also know that some tailgating accidents involving large vehicles may lead to fatality. That's why we're prepared to offer you compassionate care if the event that you lost a family member. You may start working with one of our wrongful death lawyers in Garland right now.
Other Compensation for a Tailgating Accident in Garland
A tailgating lawyer in Garland may help you get compensation for more than your medical expenses. We're standing by to assess all the losses you sustained in a tailgating collision. Let us take steps to help you get compensation for:
The costs to repair your vehicle
Any wages you lost during your recovery
Your lost earning potential
Your pain, suffering, and mental anguish
You should know that you may even get compensation if you were partially at-fault for a collision in Garland. This is because Texas is a comparative negligence state. The fault for an accident is determined on a percentage basis. You received less compensation if your percentage of fault for the collision is higher.
We're ready to work to show that the truck driver caused the collision. Let us use the evidence gained in our investigation to negotiate with insurance agents on your behalf. This could allow us to bring you a settlement to get compensation outside of court.
However, sometimes insurance agents may not treat you fairly after a tailgating accident. In this situation, we're ready to help you file a lawsuit. Find out more about your legal options by contacting us right now for help. We're ready to offer you our experience and know-how.
Let a Garland Tailgating Accident Lawyer Help You
Find out more about your options following a tailgating accident in Garland by reaching out to us. It's easy to contact us when you need help. You may call (469) 998-4069 or complete our online contact form. Begin working on your claim today with a tailgating accident lawyer in Garland.
We are prepared to discuss your situation with a free consultation. Don't wait to get legal help in your corner after a collision.
Frequently Asked Questions