Garland T-Bone Accident Lawyer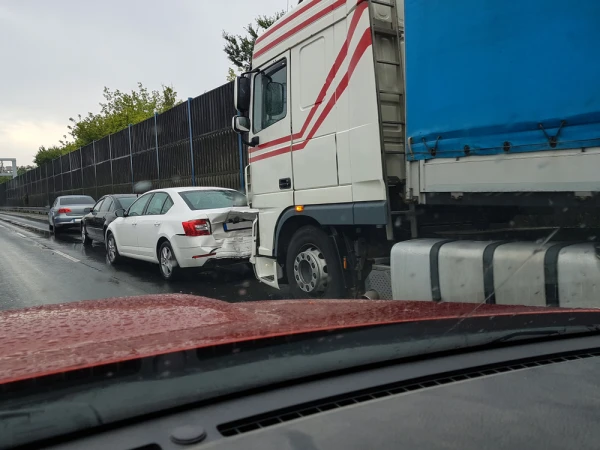 You may reach out to us right now if you were hurt in a T-bone accident in Garland. We understand how to help you file a claim after a T-bone collision. We're also ready to begin offering you legal guidance right away. Just call (469) 998-4069 so we may discuss your situation.
A Garland T-bone accident lawyer may investigate your accident and provide you with comprehensive assistance. Reach out to us so we may work to bring you compensation for all of your losses.
Information About T-Bone Accidents in Texas
We believe that T-bone accidents in Garland should be treated seriously. You may also hear these accidents called side-impact collisions. They occur when one vehicle strikes another in the side. Many of these accidents occur:
In intersections
When drivers try to turn left across a road
Over 200,000 people were hurt in motor vehicle accidents in Texas in 2019. This information came from the Department of Transportation (DOT). Many of these injury accidents involved a T-bone collision. We're standing by to help if you or a family member sustained injuries in a crash in Garland.
T-Bone Accidents and Large Trucks in Garland
You could get into a T-bone accident involving a large truck in Garland. Large trucks may cause catastrophic damage during a side-impact collision. These vehicles may strike you if they try to make a turn in a narrow intersection and fail.
Truckers may also fail to pay attention at an intersection. They could cross the intersection when you have the right-of-way, leading to an accident. They could even push your vehicle into oncoming traffic. We're ready to investigate the specific causes of your T-bone accident. Contact us so we can:
Interview witnesses to the accident
Visit the scene where the accident occurred
Review your police report
Work with accident reconstruction specialists
Let us work to show that someone else caused your T-bone collision. Note that you may still get some compensation if you were partially at-fault for the accident. However, the court may reduce the damages that you receive, depending on your percentage of the responsibility. Learn more about liability for T-bone accidents by calling us at (469) 998-4069.
Your Injuries in a T-Bone Accident in Garland
T-bone accidents often result in serious injuries here in Garland. Your bones may be broken if you are hit on the driver's side by a large truck. You could also experience cuts, bruises, and burns. Additional injuries caused by a side-impact collision include:
Head and brain injuries
Back and neck injuries
Injuries to internal organs
You should seek medical care if you're hurt in a T-bone accident. You may contact emergency services if your injuries are very severe. You may also travel to a medical facility under your own power. Getting help quickly may help show that the accident was directly responsible for your injuries.
We may work to ensure all your medical expenses are covered after a T-bone accident. Find out how by contacting a Garland T-bone accident lawyer for help right away.
Compensation for Garland T-Bone Accident Claims
It's natural to want compensation for your losses after a T-bone accident in Garland. We're standing by to help you seek damages for all of your losses. Reach out to us to find out how to get compensation for your:
Current and future healthcare expenses
Lost wages and earning potential
Vehicle repair costs
Pain, suffering, and mental anguish
In many cases, a T-bone accident claim may get resolved out of court. Your lawyer may work with the insurance agents representing the driver who struck you. Your lawyer may negotiate with these individuals to secure you a settlement. We may also review any settlement offers made by the insurance company.
Settlements allow you to secure compensation without a trip to court. However, sometimes insurance agents will refuse to treat you fairly. In this case, we are ready to help you file a lawsuit. Let us walk you through all the steps you may take to get damages. We're ready to represent you in the courtroom. Let us focus on bringing you a verdict in your favor right now.
Work with a Garland T-Bone Accident Lawyer
You're not alone if you were in a T-bone accident in Garland. We're ready to help you with all aspects of your legal case. We're ready to help you seek damages for your medical expenses and your other losses. Find out more with a free consultation. Discuss the specifics of your situation now with a T-bone accident lawyer in Garland.
Call us now at (469) 998-4069. We also have an online contact form you may fill out.
Frequently Asked Questions