Garland Commercial Drivers Accident Lawyer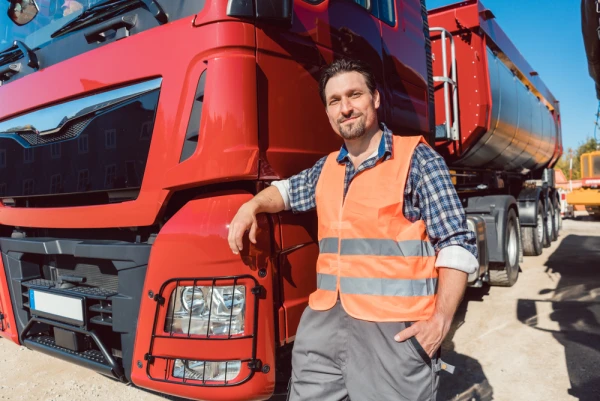 You're not on your own after a commercial driver accident in Garland. Members of our team are standing by to help you right now. We have the legal experience and knowledge to help you build a claim. Let a Garland commercial driver accident lawyer work to bring you damages for your:
Current and future healthcare expenses
Lost wages and lost earning potential
Vehicle repair costs
It's easy to reach us after you are struck by a commercial vehicle. Call (469) 998-4069 and allow us to assess your unique legal situation right now.
Find Out More About Commercial Driver Accidents
Commercial drivers are individuals who operate vehicles for a living. Many commercial drivers in Garland operate very large trucks, such as:
18-wheelers or semi-trucks
Garbage trucks
Fuel trucks
Moving vans
Construction vehicles
These vehicles may be difficult to operate in some cases. Commercial drivers often need to get a special license before they can drive. They may even need to acquire permits if they are hauling an oversized load. However, even with these precautions, commercial drivers end up causing many accidents every year.
The Texas Department of Transportation (DOT) tracks the number of commercial vehicle accidents in our state. There were over 39,000 of these accidents in the year 2019.
Determine Fault for a Commercial Driver Accident in Garland
A lawyer may take steps to help you get compensation after a commercial driver collision in Garland. Getting compensation may only be possible if a lawyer shows that someone else caused the accident. There are a number of people who could cause a commercial vehicle accident, including:
The Commercial Driver
Truck drivers are responsible for many accidents every year in Garland. These drivers may cause accidents if they disobey the rules of the road. For example, they may improperly back up or improperly pass. They may also speed or drive while fatigued, resulting in an accident.
The Commercial Truck Company
The trucking company may also hold fault for an accident in Garland. These companies may be responsible for a collision if they don't complete proper upkeep on their trucks. They may also bear responsibility if they don't hire responsible drivers.
The Commercial Truck Manufacturer
Sometimes commercial driver accidents occur because of a defect in the truck. These defects may impact major systems, such as the truck's steering. A failure in the truck could result in an accident. We could help you get compensation in this situation, find out how by calling us at (469) 998-4069. Get help from a Garland commercial driver accident lawyer now.
Your Losses and a Commercial Driver Accident in Garland
You may be left with mounting healthcare expenses after an accident involving a commercial driver in Garland. We understand that it may feel impossible to cover the expenses you're facing. You may also face high costs for your vehicle repairs.
We're standing by to assess all of your losses after a commercial driver accident. Let us focus on making sure your losses are covered. We may take steps to help you get damages for your:
Emergency medical care
Time spent in the hospital
Medical tests and procedures
Physical therapy and rehabilitation
Make sure that you get medical care quickly after a commercial driver accident in Garland. Waiting to get help may allow insurance agents to argue that you were not hurt in the collision. Find out more about how to handle a truck accident by reaching out to us.
Steps to Resolve a Garland Commercial Driver Accident
Many commercial driver accident claims in Garland are handled outside of court. Your lawyer may work to resolve your claim by negotiating with insurance agents on your behalf. We'll work to bring you a settlement that covers all of your losses, starting right now.
We're also ready to support you if you want to file a lawsuit against the driver who struck you. This allows you to seek compensation through the court system. We understand the strategies that work to secure a verdict in your favor in Garland. Focus on your specific options to get damages by contacting us right now.
Work with a Garland Commercial Drivers Accident Lawyer Now
Let a commercial drivers accident lawyer in Garland get to work for you right now. Allow us to focus on all of your needs today. We are ready to help you build a claim to seek compensation for your losses. Find out how we could help by calling (469) 998-4069. You may also fill out our online contact form.
Get answers to your legal questions after a truck accident with a free consultation.
Frequently Asked Questions