Garland Delivery Van Accident Lawyer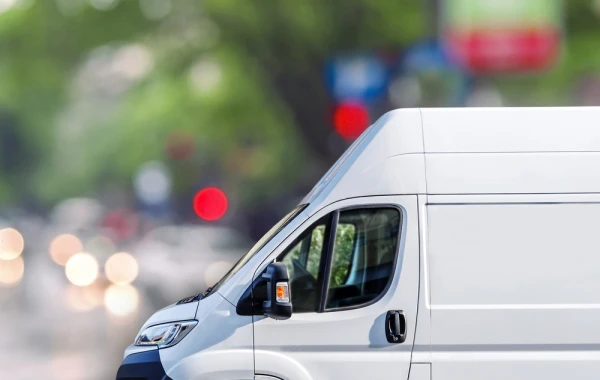 Were you struck by a delivery van in Garland, Texas? You could end up facing vehicle damage and serious injuries in this situation. Fortunately, you can get help on your side if you reach out to a member of our team. We're ready to build a legal case to help you get compensation for your losses.
You can easily reach us if you call (469) 998-4069. We're ready to investigate your case. Find out more by contacting a Garland delivery van accident lawyer for assistance today.
Learn More About Delivery Van Accidents
Delivery vans are a kind of commercial vehicle dedicated to bringing products directly to your home or business. We often see these vehicles used by large companies, like Amazon. Many consumers appreciate the convenience of ordering online and waiting to receive their order.
However, there are hazards associated with the growing use of delivery vans. Many major companies attempt to limit their liability for these accidents. They may also hire drivers who do not have the experience to safely operate a commercial vehicle.
These factors can contribute to the rising numbers of delivery van accidents. As large companies, like Amazon, try to avoid the human cost of their actions, delivery vans may strike other vehicles, causing injuries or even fatalities in some cases.
Steps to Take After a Garland Van Accident
Getting compensation after a delivery van accident in Garland can involve several steps. You will want to reach out to a truck accident lawyer right away to get help. There are also a number of other steps you could take to secure assistance. Make sure that you:
Report your accident to the police.
Get contact information from the van driver and any eyewitnesses.
Take pictures of the scene of the accident and your injuries.
Seek medical care for any injuries you sustained.
You might also need to contact your insurance company after an accident with a delivery van. However, it's often a good idea to work with a lawyer before you speak to insurance agents. Insurance representatives are primarily focused on protecting the bottom line of their business. This means they may try to deny you compensation after an accident.
A delivery van accident lawyer in Garland can take over all communication with insurance agents. Let us work on your legal case while you focus on healing.
Get help now. Call us at (469) 998-4069 and allow us to answer all of your questions after an accident with a delivery van.
Delivery Van Accidents in Garland and Compensation
There are many costs associated with recovering from a delivery van accident in Garland. For example, you might face quickly rising medical expenses. Many drivers struck by a delivery van find themselves facing bills for:
Emergency medical treatment
Time spent in a hospital
Medical assessments and procedures
Medications and rehabilitation
You may also be unable to return to work right away after a delivery van accident in Garland. The delivery van could severely damage your vehicle. Also, you might experience pain and suffering in the aftermath of a collision.
You can work with a lawyer to get compensation for all of these losses. We understand the steps to take to help you get the recovery you deserve. Let us assess your situation and get to work on your claim today in Garland.
Options to Resolve a Garland Delivery Van Claim
A lawyer can take multiple steps to help you get compensation after you are struck by a delivery van in Garland. You can settle your case in many cases. Settling a claim allows you to get damages without going to court. A settlement is an agreement with insurance agents for the value of your compensation. You can use a settlement to get compensation for your:
Medical expenses
Wages lost at work
Vehicle repairs
Pain and suffering
That said, there are times when insurance agents in Garland will refuse to treat you fairly. In this case, you might decide to file a lawsuit against the delivery van driver. We're ready to help you take your claim to court. We know the strategies that work to successfully resolve truck accident claims. Let us work to handle all of your legal needs now.
Contact a Garland Delivery Van Accident Lawyer for Help
Members of our team are standing by to help if you were struck by a delivery van driver in Garland. Reach out to us by calling (469) 998-4069. You can also complete our online contact form. We're fully prepared to offer you our experience and legal know-how. Find out more about how a delivery van accident lawyer in Garland could help by reaching out to us.
We offer drivers in your situation a free consultation, so there's no risk to you.
Frequently Asked Questions