Grapevine Delivery Van Accident Lawyer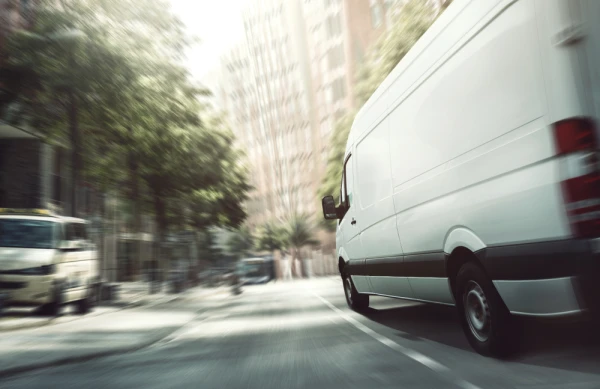 Do you want compensation after a delivery van accident in Grapevine? If so, you can reach out to a member of our team right now. We are fully prepared to review all of your legal needs after a collision. Let us help you get compensation for your:
Medical expenses
Wages lost during your recovery
Costs to repair or replace your vehicle
A Grapevine delivery van accident lawyer can get to work on your case right away. You can contact us if you call (469) 998-4069. Let us focus on all of your legal needs as we work to bring you damages for your losses.
Find Out More About Delivery Van Collisions
Many companies use delivery vans to provide their customers with goods or products. Some delivery vans even help deliver the mail or packages. Other delivery vans provide customers with things like flowers or even food.
Regardless of the specific use of a delivery van, these vehicles could get involved in an accident. Many of these accidents end up causing injuries or damage to a vehicle. However, some of these collisions lead to fatalities.
The Centers for Disease Control and Prevention (CDC) reports on deaths caused by delivery van accidents. According to the CDC, these accidents often end up causing on-the-job fatalities. Other drivers or motor vehicle passengers may also end up hurt or killed in a collision. We're here to help in this situation.
Factors That Cause Delivery Van Accidents in Grapevine
Delivery van accidents occur for many different reasons. Determining the specific cause of your accident is important. You may only get compensation for your losses if someone else caused the collision. The van driver may cause the accident if they:
Drive while distracted
Speed or operate the van aggressively
Run a red light or stop sign
Swerve across lanes or pass improperly
Otherwise drive in a reckless manner
However, these drivers are only always the at-fault party in a collision. The delivery van company may hold responsibility in some cases. For example, let's say that they have not performed proper repairs on their vans. The van can end up breaking down, resulting in an accident.
Allow us to focus on the specific causes of your collision right now. Our Grapevine delivery van accident lawyers are prepared to help you out. Just call (469) 998-4069 to get started.
Delivery Van Accidents in Grapevine Cause Injuries
Delivery vans are large vehicles. They are often used for commercial purposes. In the event of an accident, they can crush smaller passenger vehicles. After a collision with a delivery van, you may want to get medical care quickly. A doctor could provide you with care for:
Head injuries like concussions
Back or neck injuries like whiplash
Internal injuries including organ damage
You can also end up facing injuries like broken bones or cuts. Make sure that you get medical care quickly. You may even want to call an ambulance after an accident. Getting treatment right away can help show that the accident caused your injuries.
Note that insurance companies sometimes try to downplay the severity of your injuries. They may claim that your injuries were caused by another event. A medical professional can document your injuries. They may perform tests to show exactly how serious your injuries are. This can help you get compensation for your healthcare expenses in Grapevine.
Legal Options After a Grapevine Delivery Van Accident
You have some legal options if you were struck by a delivery van in Grapevine. You should know that most of these accident claims are handled out of court. You can resolve your claim through a settlement with an insurance company.
Members of our team are familiar with the process of negotiating with insurance companies. We are ready to put our experience in this area to work for you. Our team can focus on bringing you a settlement that covers your losses, including your medical bills.
However, we know that insurance companies may refuse to treat you fairly in some cases. In this situation, you have the option to file a lawsuit. This allows us to take your claim to court. You could get compensation through a verdict in your favor.
Talk to a Lawyer About a Grapevine Delivery Van Accident
Find out how to get compensation after a delivery van accident by contacting us right now. Members of our team are ready to help you. You can reach us if you call (469) 998-4069. You can also fill out our online contact form. Get in contact with a delivery van accident lawyer in Grapevine today.
We're ready to review your situation with a free consultation.
Frequently Asked Questions