Grapevine Fatigue Driver Truck Accident Lawyer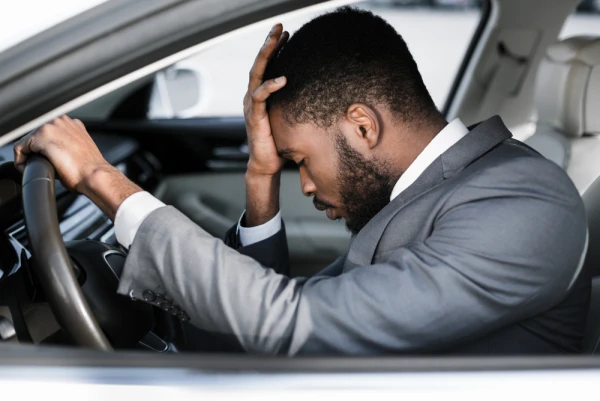 Were you hit by a fatigued truck driver in Grapevine? If so, you could be able to secure compensation for any losses associated with the accident. Members of our legal team are ready to begin working on a claim for you right now.
You can easily contact us if you call (469) 998-4069. Our Grapevine fatigue accident lawyers are ready to assist you. Let us stand up for you in and out of court while working to bring you damages to cover your medical expenses and other losses.
Statistics Related to Fatigue Accidents in the U.S.
Fatigue accidents occur more often than many people realize in the U.S. The National Sleep Foundation provides information about these accidents. This organization reports that around 100,000 fatigue accidents are reported to the police each year.
However, there may be many more fatigue accidents. This is because there is no test to measure fatigue. Drivers may drive while drowsy without getting caught. Fortunately, you can get compensation even if it cannot be proven that a driver was fatigued when they hit you. A lawyer can need to assess your accident to look for another direct cause. Drivers can cause accidents if they:
Drive in a reckless or dangerous way
Swerve or pass improperly
Tailgate other drivers
Drive too fast for conditions
Fail to stop at a red light or stop sign
Fatigue may make drivers more likely to operate their vehicle in a dangerous way. It can also cause a driver to fall asleep behind the wheel. This could end up causing a major collision here in Grapevine.
Take These Steps After a Grapevine Fatigue Accident
There are a number of steps you may want to take if you suspect you were hit by a tired driver. Make sure that you remain at the scene of the accident, first of all. You can end up facing charges for a hit and run if you leave without stopping. After stopping, make sure that you:
Contact the police and tell them about the accident
Speak with other drivers and witnesses to get their contact information
Take pictures of your injuries and the damage to your vehicle
You may also need to call emergency services to get fast medical care. You should always seek medical treatment if you are hurt in an accident. Getting treatment quickly can show that the accident directly caused your injuries. This may help you get compensation for your losses.
It's also important to contact a fatigue accident lawyer in Grapevine after a collision. Many people recommend contacting a lawyer before you reach out to insurance agents. A lawyer can provide you with guidance about the next steps you should take. Call (469) 998-4069 and begin working on your claim right now.
Losses Caused by Grapevine Fatigue Accidents
It's important to consider the losses you could experience after a fatigue accident in Grapevine. These losses are generally broken down into the following categories:
Economic damages
Non-economic damages
Exemplary damages
Economic damages are directly related to the expenses caused by your accident. For example, medical bills and vehicle repairs are economic damages. You can also receive non-economic damages. These damages are associated with things like pain and suffering. These losses do not have a set dollar amount.
You can also be awarded exemplary damages after a fatigue accident. These damages are designed to punish the driver who hit you.
Options to Get Compensation After a Fatigue Accident
Many drivers seek compensation through a settlement after a fatigue accident in Grapevine. Settlements are deals that are offered by insurance companies. These companies may try to get you to take a deal right away after an accident.
Generally, you should not accept a settlement until you are recovered from your injuries. Accepting a deal early can prevent you from getting compensation for all of your losses. You may want to allow a lawyer to look over any deal you are offered to make sure it is fair.
A lawyer can negotiate with insurance companies for you. Your lawyer can also help you file a lawsuit if insurance agents do not treat you fairly.
Work with a Grapevine Fatigue Accident Lawyer Right Now
Allow us to help you after a fatigue accident. We're ready to investigate the cause of your accident starting right now. You can reach out to us easily to review your case. We provide a free consultation to drivers in your situation. Find out more by contacting a fatigue accident lawyer in Grapevine.
Contact us by calling (469) 998-4069. We also have an online contact form you could fill out.
Frequently Asked Questions