Grapevine 18-Wheeler Accident Lawyer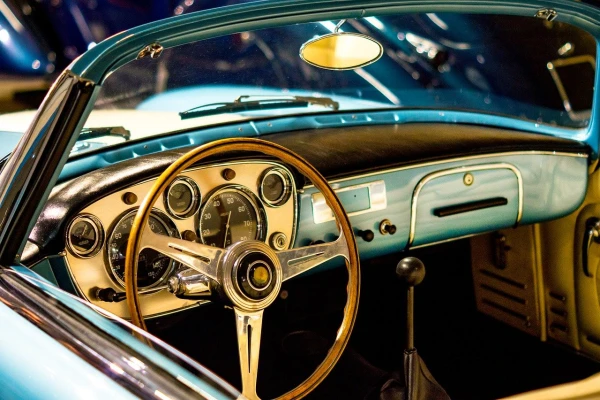 Were you hit by an 18-wheeler in Grapevine, Texas? If so, you may need help getting compensation for your losses. A member of our team can step in to help you get compensation quickly. We are ready to help you seek damages for your:
Current and future healthcare expenses
Wages lost at work
Vehicle repair costs
Pain, suffering, and mental anguish
It's easy to get in touch with us after a collision. Reach out to our Grapevine 18-wheeler accident lawyers today. Just call (469) 998-4069. We are prepared to help you right now.
Learn More About 18-Wheelers and Commercial Accidents
There are many commercial vehicles on the roads around Grapevine. Many of these vehicles are 18-wheelers, also called semi-trucks, big rigs, or tractor-trailers. These vehicles haul large trailers and can carry different kinds of freight.
While many 18-wheelers operate safely in Grapevine, this is not always the case. In some situations, 18-wheelers end up causing major accidents. The Texas Department of Transportation (DOT) tracks all commercial accidents in our county.
There were over 2,000 commercial vehicle accidents in Tarrant county in 2019. Many of these accidents involved 18-wheelers. We're ready to step in to help if you were struck by an 18-wheeler. You can also contact us if a family member was hurt in a collision.
Learn What to Do After an 18-Wheeler Accident
18-wheeler accidents in Grapevine are often very stressful. You could end up with severe injuries after a collision. You may not know what to do after the wreck. Generally, the experts recommend that you take the following steps:
Report the accident to the polices
Seek treatment for your injuries
Get contact information from the truck driver and witnesses
Take pictures of your injuries and the damage to your vehicle
Contact a truck accident lawyer in Grapevine
It's a good idea to speak to a lawyer before you report the accident to your insurance company. You can even allow a lawyer to handle all communication with insurance representatives. You should not give a statement to the truck driver's insurance company, for example, without speaking to your lawyer first. Get help today by calling (469) 998-4069.
Fault for an 18-Wheeler Accident in Grapevine
To receive compensation after an 18-wheeler accident, you must be able to show that someone else caused the accident. Accidents may be caused by:
The truck driver
The trucking company
The truck manufacturer
There are many reasons why a truck driver could cause an accident. A driver may break the rules of the road, resulting in a collision. Trucking companies may be at fault for a collision if it occurred while a driver was working. They may also be at fault if they did not perform proper maintenance on their trucks.
Some accidents are caused by vehicle manufacturers. This can occur if they manufacture a vehicle with a dangerous defect and that defect causes an accident. In this situation, the manufacturer may cover your losses.
Get Compensation After a Grapevine 18-Wheeler Collision
It's natural to want compensation after an 18-wheeler accident in Grapevine. Members of our team are here to help you seek damages. We are ready to help you secure compensation to cover your medical bills, including the costs for:
Emergency medical treatment
Hospitalization and surgeries
Rehabilitation and physical therapy
You can also receive compensation for any wages that you lost at work while you were recovering. Even your pain and suffering could be covered here in Grapevine. Find out more by contacting us right now. We know how to file a claim with the insurance company for you.
Many truck accident claims in Grapevine are resolved with a settlement. These agreements allow you to get compensation without going to court. However, insurance agents may dispute your claim in some cases. They may try to blame you for the accident. They may also claim that you were not actually hurt in the accident. In this situation, you can file a lawsuit to take your claim to court. Find out more by contacting us.
Speak to a Grapevine 18-Wheeler Accident Lawyer
Don't wait to get legal help if you were struck by an 18-wheeler in Grapevine. Start working on your claim right now. We are ready to help you. Contact our 18-wheeler accident lawyers in Grapevine for a free consultation today.
Reach out to us by calling (469) 998-4069. You may also fill out our online contact form.
Frequently Asked Questions