Should I Accept a Settlement from the Insurance Company in Dallas?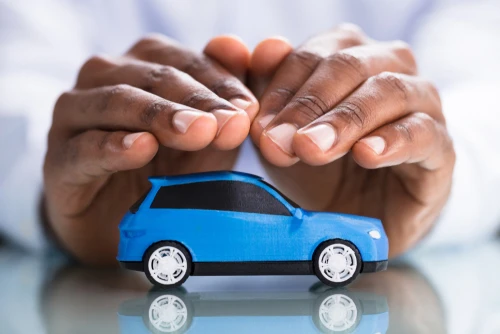 After a car accident in Dallas, insurance companies often offer a settlement to a person who has experienced some form of damages. Before accepting such an offer, it is important to analyze the true value of your claim and get legal advice from an experienced Dallas car accident lawyer. In most cases, accepting an initial settlement will prevent you from reopening your bid for compensation in the future, even if you discover that the value of your case far exceeded the amount offered to you by the insurance company. The decision to accept a settlement should only be made after careful thought.
Dallas Car Accident Lawyers has worked with clients who suffered severe injuries in a wide variety of different circumstances. In the past, we have worked on such cases involving:
Truck accidents
Bus accidents
Motorcycle accidents
Pedestrian accidents
Uber and Lyft rideshare accidents
With this prior knowledge, we can assist you in determining the value of your claim and making the decision whether to accept a settlement or pursue a trial against the at-fault driver.
Elements I Should Consider Before Accepting a Settlement
To get a complete list of considerations you should factor into your decision, it is best to consult with skilled local attorneys. However, what follows is a condensed sample of important aspects you should think about before you accept any offer from an insurance agent.
Sources of Recovery
In some instances, there may be multiple sources of recovery from which you can seek compensation after your crash. Instead of simply the opposing driver and their insurance company, other defendants may factor into the case. For example, a crash with a municipally operated dump truck can make it possible to sue the government for damages. Alternatively, you may be able to sue a trucking company for causes that contributed to an accident with a tractor-trailer. If manufacturing error factored into your car wreck, you may be able to sue the manufacturer for product liability. If you accept an initial settlement, that can mean the end of your claim and the end of your ability to pursue compensation from other parties that contributed to your injuries.
Likelihood of Winning at Trial
After filing your personal injury claim for compensation, there will be a period of pre-trial negotiations in which both sides will discuss what they think is a good settlement amount. One of the key considerations you should make is whether or not you and your attorney believe that you are likely to get a bigger compensation package if you take the claim to trial. When thinking about this outcome, remember that Texas uses a system of proportionate responsibility. Whatever percentage of fault is attributed to you, that same percentage will be subtracted from your overall compensation.
For example, if you are found by a jury or judge to be 10% responsible for the accident, your compensation will be reduced by 10% as well. In some cases, your attorney may warn that you are likely to be held responsible for the accident by such a high percentage that the settlement offer is equal to or more than the likely outcome after a trial. In that case, it may be better to accept the offer than to spend time and money litigating the case.
The Value of My Damages
Another important topic that can help determine the wisdom of accepting a settlement is the true value of your damages. Your harms include both economic or financial woes as well as subjective, non-economic damages. In other words, your compensation is worth more than simply the cost of your medical care and the damage to your vehicle. You can also recover for lost wages, physical pain, mental anguish, loss of enjoyment in life, reduced capacity to earn money in the future, and much more. Talk to your attorney to get a clearer understanding of the true value of your claim before accepting a settlement that may be significantly lower than you deserve.
I Should Speak to an Attorney Today
Dallas Car Accident Lawyers are available for a FREE consultation to discuss the validity and value of your claim. We also do not collect any fee until and unless we win you the compensation you need. Our attorneys have worked with clients who suffered serious, costly injuries such as Traumatic Brain Injuries (TBIs), paralysis, lost limbs, disfigurement, and more. We understand deeply the need for you and your family to recover compensation for the harms you suffered and move on with your lives.
Get your free consultation by calling us at (469) 998-4069 or by filling out the form on our contact page.
Frequently Asked Questions