Can You Sue a Taxi Company?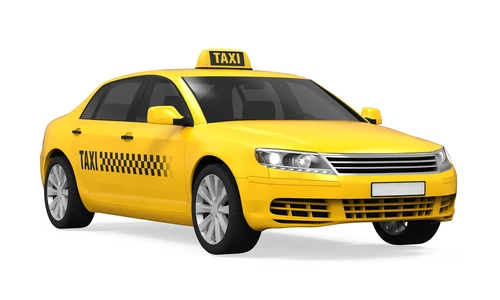 Even though taxicab drivers operate vehicles for a living, they are not immune to negligence. If a taxi driver caused your accident, you might wonder if suing the taxicab company is possible.
Let's look at your legal options if a taxicab accident leaves you injured. If you want tailored, one-on-one advice from a taxicab accident lawyer at no risk, call us at (469) 998-4069 or contact us online and we'll get you a FREE consultation with the best attorney for your needs.
Is Suing a Taxi Company Possible After an Accident?
If an accident involving a taxicab leaves you injured, you might be able to sue:
The taxicab driver
The taxicab company
A third-party driver
Any car accident case is based on the concept of negligence. If one driver causes an accident and injures another driver, the injured driver can bring a claim for compensation against the at-fault driver. However, when a taxicab driver hits you, the legal side of things works a little differently.
Common Carrier Laws
Taxicab drivers and taxicab companies must comply with United States common carrier laws. A common carrier is any person or company that transports passengers or goods for a set rate.
All drivers owe other motorists a duty of care to drive safely. Common carriers have an even higher duty of care to those they transport. Under 47 U.S.C. 206, a common carrier who does something unlawful and causes injuries is liable for the injured party's damages
In most situations, the taxicab company will ultimately be responsible for damages caused by one of their drivers while on duty. However, there are exceptions. To know how to handle compensation in your case, talk to a taxicab accident lawyer as soon as possible.
What to Know About a Taxicab Accident Claim
Typically, the best course of action after a taxicab accident is to file a personal injury claim with the taxicab driver's or taxicab company's insurance company.
After your accident, here are some things to keep in mind while building your claim:
In most states, taxicab drivers must carry at least $250,000 to $500,000 injury coverage per accident. If the driver or company does not purchase more than the minimum coverage and your accident was severe, it might not be sufficient to cover your damages.
If the accident injured multiple parties, the insurance coverage might not be as high as you expect. It might be difficult for all injured parties to get fair compensation.
The insurance companies will fight hard to reduce their policyholder's liability. It's best to level the playing field by working with an experienced lawyer from the beginning.
In Texas, taxi drivers must carry liability insurance for $300,000 in medical coverage and $100,000 in accidental death coverage. Knowing this will give you an idea of your possible recovery options based on your damages.
You will also need to become familiar with your state's liability laws. In Texas, claimants who are more than 50% at fault for an accident cannot recover damages (Texas Civil Practice and Remedies Code Section 33.001). However, if you were less than 51% at fault, you can seek compensation, even if you were partially responsible.
Building a Taxicab Accident Case or Lawsuit
A taxicab accident lawyer can help you:
Gather evidence from the accident
Build a case to show how the taxi driver caused your accident
Protect your legal rights
If you and your lawyer are successful in building an insurance claim, you will receive a fair settlement for your damages. However, insurance companies rarely make the process this straightforward. Insurers are for-profit businesses that will look for any way to save money.
Your lawyer will probably need to help you negotiate for a fair settlement. If you and the insurer can't reach a settlement that covers your damages, your lawyer might discuss the possibility of suing the taxicab company for your injuries.
While you can typically sue a taxicab company for its driver's negligence in your accident, you'll want to weigh the pros and cons. Lawsuits tend to be lengthy and expensive. At the same time, if you win in court, you can come out of the case with much higher compensation. Your lawyer can discuss the details with you and help you make the best decision.
Four Steps to Take After a Taxicab Accident
After a taxicab accident, you can take action to begin building your case and protecting your rights.
1. Gather Information at the Scene
After the accident, make sure someone calls the police to report the accident. The police should create an official accident report. You will need to get a copy of this report later.
If you are well enough to do so after the accident, get the taxicab driver's name, contact information, insurance information, and employer's name. If any other drivers were involved in the accident, get their information too.
Use your phone to take photos of your injuries, your vehicle damage, and the entire accident scene. Picture evidence can help show what happened and how the scene looked.
2. Get Witnesses' Information
Talk to anyone who saw the accident and ask for their names and contact information. Testimony from those who witnessed the crash can be compelling for your case.
3. Keep Track of Your Damages
Save all bills, receipts, and other evidence of your losses. You will need to provide this evidence in your insurance claim or in court. Your taxicab accident lawyer can also help you obtain the necessary information to use in your case.
4. Talk to a Taxicab Accident Lawyer
Don't wait to speak with a professional. At the very least, schedule a consultation with a lawyer who specializes in taxicab accidents. They can let you know your legal options and the type of compensation you deserve.
Speak with a Taxicab Accident Lawyer for Free Today
Our Dallas car accident lawyers have helped countless accident victims win what they deserve after an accident they did not cause. If a taxicab driver caused your accident, we can match you with the best taxicab accident attorney in your area for FREE.
To get a FREE, no-risk consultation, call us at (469) 998-4069 or contact us online.
Frequently Asked Questions