Can I Sue if I Was a Passenger in a Car Accident?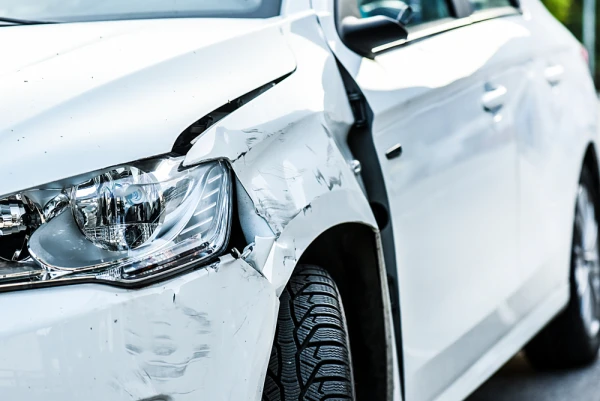 Were you hurt in a car accident as a passenger? You may wonder if you can sue if you were the passenger in a car accident. Generally, you are allowed to file a lawsuit against the responsible driver in this situation. Find out how to get compensation as a passenger in a car accident with this article.
Consider the legality of suing the driver who caused your accident in Dallas. You may also want to focus on other methods to get compensation after an accident. You can discuss your options by calling us today at (469) 998-4069.
You May Sue a Driver as a Passenger in a Car Accident
Passengers in car accidents in Dallas have the right to sue the individual responsible for the collision. You can sue:
Another driver who struck the vehicle you were in
The driver of the vehicle you were in
A vehicle manufacturer if the vehicle was defective
You may only sue the responsible party if the accident caused you harm. You cannot file a lawsuit if you were not hurt at all in the accident, for example. However, you have legal rights if you were hurt by another driver's actions.
Steps to Build a Claim After a Car Accident in Dallas
You may get compensation after a car accident in Dallas. Getting compensation may require a lawyer to show that someone else caused your accident. Note that passengers are not at-fault for accidents in most cases. This means a lawyer may work to show that a driver caused the collision. Drivers may cause accidents if they are:
Driving under the influence of alcohol or drugs
Operating their vehicle above the speed limit
Driving recklessly or aggressively
Distracted by an electronic device
Driving while fatigued or drowsy
A lawyer may investigate your accident to determine the causes of the collision. Your lawyer could speak with witnesses to the collision and go over the police report about the accident. A lawyer may visit the accident scene and hire accident reconstruction specialists. Let a lawyer take these steps to build your claim.
A Note on Comparative Negligence in Dallas
We mentioned that passengers are generally not at-fault for an accident. However, you could bear a percentage of responsibility for the collision. This could occur if you grabbed the steering wheel and yanked on it. You may also bear a degree of responsibility if you got into a car with someone you knew to be inebriated.
You may not get full compensation for your losses if you are partially responsible. Dallas uses proportionate responsibility in car accident cases. Proportionate responsibility could reduce your compensation after a collision.
Possible Compensation for Passengers in Motor Vehicle Accidents
You could get compensation if you were hurt in an accident in Dallas. Your lawyer may review your medical expenses to ensure they are covered after a collision. You may be eligible to receive damages to cover:
Your emergency medical care
A stay in the hospital
Surgeries and other medical procedures
Physical therapy and rehabilitation
A lawyer could also help you get compensation if you could not work after your accident. Your lost wages may be covered by the driver who caused your accident. The driver could also cover your pain, suffering, and mental anguish.
Start focusing on getting compensation for your losses today. Reach out to a lawyer if you were a passenger in a car accident in Dallas.
Methods to Handle a Claim After a Dallas Car Accident
You may sue the person responsible for a car accident in Dallas if you were a passenger. Suing someone requires you to file a lawsuit against them. You may file a lawsuit within two years of most Dallas car accidents. Filing a lawsuit could bring you compensation. However, you may also end up paying court fees. It may also take a long time to resolve a court case.
You could work to settle a claim out of court if you were in an accident. A lawyer could help you settle with the driver's insurance company. This allows you to get compensation without a lengthy courtroom trial.
Speak to a Lawyer if You Were a Passenger in a Car Accident
You can sue if you were a passenger in a car accident in Dallas. However, you may want to settle out-of-court instead. Discuss your options with a Dallas car accident lawyer right now. You can get legal help if you complete our online contact form. You could also reach us by calling (469) 998-4069.
Talk to us for a free consultation. We provide help to passengers in car accident cases.
Frequently Asked Questions