Do I Still Have a Case if I Was Involved in a Single Car Crash in Dallas?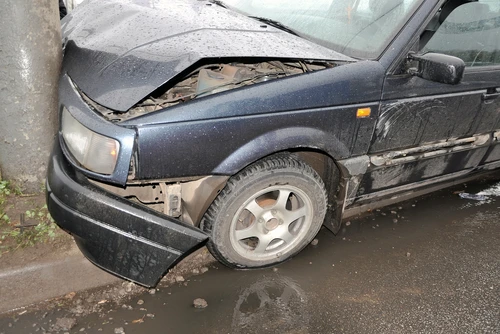 Motor vehicles are ubiquitous in the modern era, and they are so common that people may forget that they are incredibly dangerous machines. With nearly 15,000 people sustaining serious injuries in car crashes last year, according to the Texas Department of Transportation,  car wrecks are one of the most common ways that you may be injured. Many people know that they can seek compensation from the opposing driver in car accidents, but it is also possible to recover compensation if you are involved in a single-car crash in Dallas.
The process for recovering compensation after a single-car crash can be daunting, as it can pit you against large corporations or even the government, so it is best to seek assistance from legal counsel who has dealt with these cases before. Dallas Car Accident Lawyers is available to help you pursue justice for the harm you suffered.
If I Was a Passenger in the Accident
If you are a passenger in a single-car accident, it may be possible to recover compensation from the driver or their insurance company. However, there are certain restrictions on the ability to sue the driver for compensation. Texas Civil Practice and Remedies Code §72.001 allows you to sue the driver as long as you are not related by consanguinity or affinity to the second degree. That may seem like confusing legalese, but in essence, you may have a case against the driver as long as you are not related to them in the following ways:
Parents
Children
Siblings
Grandparents
Spouses
Stepchildren
Possible Responsible Parties
Even if you are the driver in a single-car crash in Dallas, you may be able to sue other parties for compensation. This depends on the details of your wreck and should be discussed with a knowledgeable Dallas car accident lawyer.
The Government
For many roadways in Dallas, the government is the entity responsible for maintaining the road for safety. Significant potholes, lack of proper signage, lack of markings, and other factors may contribute to your single-car accident. If that is true, you may have an opportunity to sue the government for compensation. As with any case involving the government, there are numerous restrictions and regulations regarding how to seek compensation from the state or municipality. It is crucial to have a skilled attorney on your side to get the best possible result in these situations.
Manufacturers
Your single-car accident may have been caused by a faulty car part or unsafe design. If that is the case, you may be able to collect compensation from the car manufacturer. This kind of lawsuit relies on a form of product liability, which requires you to show that a better or safer design for the at-fault car part existed at the time it was designed. These cases are complex and often pit you against a company that has vast resources at its disposal, so it is best to have a Dallas car accident lawyer to represent your interests and preserve your rights.
My Compensable Damages
To evaluate your eventual payout, it is important to know what forms of harm are compensable. They are split into two categories: economic harms and non-economic harms.
Economic Harms
The first category of your damages includes all of the items that have a direct impact on your finances. It can include your medical expenses, lost wages due to being injured, lost earning capacity if your injury prevents you from working at your previous level of income, car repair costs, and more.
Non-Economic Harms
Other kinds of damages you experience are not easily translatable into dollar amounts, but they still should be compensated by the at-fault party who caused your accident. These can include issues like your physical pain, mental trauma, loss of enjoyment in life, loss of consortium with your spouse, and similar ills.
I Should Seek Help From Dallas Car Accident Lawyers
If you are injured in a single-car accident, there may be hope for compensation. It is possible to get you the compensation you need, but the process is much more difficult if there is no other driver involved. Whether you are the driver or the passenger, you should seek assistance from Dallas Car Accident Lawyers to start working toward the best result today.
Call our attorneys at (214) 496-5227 or fill out the form on our contact page to schedule a FREE consultation. We do not collect a fee unless we win your claim for you, so there is little risk in seeking help and, potentially, a great reward.
Frequently Asked Questions