What Does a Motorcycle Accident Lawyer Do?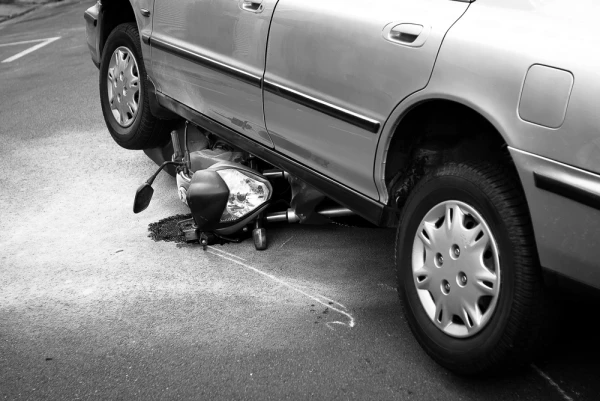 Motorcycle accident lawyers in Dallas may help if you were hit by another driver. What exactly does a motorcycle accident lawyer do to help you? Your lawyer could:
Investigate your case
Help you with insurance agents
Work to settle your claim
Take your case to court
You can learn more about the exact actions taken by a motorcycle accident lawyer right here. Find out more about the services offered by law firms in Dallas or by calling (469) 998-4069.
A Motorcycle Accident Lawyer Can Investigate Your Collision
Dallas motorcycle accident lawyers can work to find out what caused your collision. You may only get compensation after an accident if a lawyer shows that another driver caused your accident. Motorcycle accidents occur for many reasons. Some of these accidents take place if another driver:
Swerves across into your lane and strikes you
Stops suddenly and without warning in front of you
Strikes you from behind at a stop sign or red-light
Turns into the side of your motorcycle
A lawyer may work to determine exactly what happened in your accident. Your lawyer may visit the scene of the accident. They could speak with any eyewitnesses who saw the collision. They could even contact an accident reconstruction specialist for help. This could allow a lawyer to demonstrate that another driver was at-fault for the collision.
Your Lawyer Takes Over Communication with Insurance Agents
Insurance agents may contact you after a Dallas motorcycle accident. Your insurance company may want to speak with you. Insurance agents representing the other driver could also contact you. It's recommended that you allow a lawyer to handle all of this communication.
Insurance agents are primarily concerned with limiting your compensation. This means they may try to get you to accept responsibility for the collision. They could try to get you to say your injuries are not very serious.
A lawyer can step in to protect you from insurance agents. Speak to a lawyer before you discuss the collision with an insurance company. Make sure you talk to a lawyer before agreeing to provide insurance agents with a recorded statement. You should also talk to a lawyer before accepting any settlement offer from the insurance company.
Lawyers Work to Settle Your Claim After a Dallas Motorcycle Accident
Many motorcycle accident claims in Dallas are settled outside of the court system. Settling a claim requires you to work with the insurance company that represents the other driver. Your lawyer may negotiate with insurance agents for you. Settling a claim could allow you to receive compensation for your:
Current and future medical costs
Expenses to repair or replace your motorcycle
Wages lost at work and lost earning potential
Pain, suffering, and mental anguish
The majority of motorcycle accident claims do not go to court in Texas. Your lawyer may be able to advise you on whether or not to settle your case. Note that you should not settle a claim right away. You may need to wait until you are recovered from your injuries to settle a claim. This allows you to make sure all of your medical expenses are properly covered by the settlement.
Your Lawyer Could Take Your Claim to Court in Dallas
Some motorcycle accident claims are resolved with a settlement. Other motorcycle accident claims lead to a lawsuit. You could file a lawsuit against the driver who struck your vehicle with the help of a lawyer. You could sue the driver who caused the collision if they refuse to agree to a fair settlement.
Suing the driver at-fault for the accident may allow you to get compensation. You could receive damages for your medical expenses and other losses. Note that you only have a set amount of time to seek compensation after a motorcycle accident in Dallas.
The state of Texas has a two-year statute of limitations for most motorcycle accident claims. Sometimes, you may only have six months to file a claim after a motorcycle accident. Begin working on all aspects of your case now. Contact a lawyer to get started right here in Dallas.
Ask a Motorcycle Accident Lawyer for Help in Dallas
What does a motorcycle accident lawyer do in Dallas? A lawyer may help build your claim and work to bring you compensation. A lawyer could settle your claim or help you file a lawsuit. Get more information by contacting a Dallas car accident lawyer. Discuss the services offered by a lawyer with a free consultation.
Begin working on your case by completing our online contact form. You could also call us at (469) 998-4069.
Frequently Asked Questions