Direct Auto And Insurance Car Accident Claims Injury Lawyer In Dallas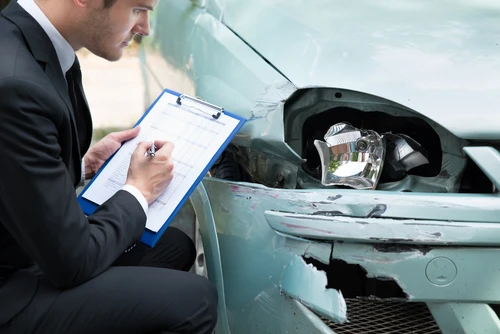 The claims process after a car accident can be difficult to navigate in the best of times. When a person has to deal with a significant injury and a harrowing recovery as well, the issue can become overwrought with stress and anxiety. Across the board, from companies like Geico to providers like Direct Auto & Insurance, insurance agents are not on the side of the injured person. Instead, no matter how amicable they seem, their job is to agree to a deal in which their company has to pay as little as possible. This can lead to the injured person receiving far less than they deserve for the suffering they experience.
If you are injured in a car accident in Dallas, make sure to get in touch with Dallas Car Accident Lawyer as soon as possible. As veteran attorneys, we have worked with all manner of car insurance providers and understand how to combat the tactics they use to reduce your claim. We are compassionate and aggressive advocates of our clients, who have experienced wide-ranging and life-altering injuries such as:
Broken bones
Burns
Paralysis
Loss of limb
Traumatic Brain Injuries (TBIs)
Spinal cord injuries
Instead of trying to handle all of the ins and outs of the insurance claims process, talk to us for the assistance you need to get the best possible result.
Texas Insurance Requirements
The Texas Department of Insurance lists kinds of insurance that are required for anyone driving a vehicle throughout the state. The main form of insurance that is mandated by law is liability coverage, which goes into effect with the policyholder is at-fault for another person's damages. In many cases, you will seek compensation from the opposing driver's liability coverage. In addition to that, sometimes lenders require lendees to have collision insurance as well as some of the other forms of insurance to help minimize their financial risk. Technically, liability coverage is the only coverage that is explicitly required under Texas law.
Uninsured/Underinsured Motorist Coverage
There is another law regarding your insurance policy, however. All insurance providers must offer their clients Uninsured/Underinsured Motorist Coverage (often denoted as UM/UIM). While you are not required to purchase this coverage, it must be offered to you according to Texas Insurance Code §1952.101.
Even though it must be offered, you may opt out of UM/UIM as long as you do so in writing. If you have not done so, you should be able to use your own Direct Auto & Insurance UM/UIM coverage to receive compensation when the opposing driver either flees the scene of the accident or breaks the law by not having liability insurance.
When I Converse with Insurance Agents
It is best to talk to one of our experienced car accident claims injury attorneys before discussing your claim with a Direct Auto & Insurance agent. However, there will come a time when you need to talk to the agent, and there are several general rules you should follow when that conversation occurs.
Do NOT Admit Fault
Insurance agents may try to get you to admit fault for the accident in which you were injured. These conversations may be recorded, and your words can be used later to nullify your claim or drastically reduce the amount of compensation you receive. Remember: the concept of fault is a legal concept that must be decided by the court. Do not apologize for your driving or otherwise express any form of guilt or blame for your accident.
Tell the Truth
Never lie to an insurance agent. Telling falsehoods reduces the viability of your testimony and may result in the company avoiding a payout. Always speak to insurance agents for Direct Auto & Insurance as if you were on the stand in court. Since these conversations often are recorded, you technically are "on the record" whenever you talk to an agent.
Invoke Your Attorney
If you ever feel uncomfortable with the tactics of the insurance agent or their line of questioning, invoke your right to a lawyer. Tell them that you would rather answer their questions in the presence of an attorney to make sure that your words are not used against you, and end the conversation. It is always better to be safe than to say something that negatively affects your claim in the long run.
I Can Get Help With My Insurance Claim Today
If you are injured in a car wreck involving a policy from Direct Auto & Insurance, our firm, a Dallas car accident law firm, are here to help. Our attorneys have a deep understanding of insurance law, personal injury law, and local court systems, allowing us to protect your interests and preserve your rights.
We provide our clients with a FREE consultation to determine whether our services are right for you. Plus, we do not collect a fee unless we win you the compensation you rightfully deserve. Do not let Direct Auto & Insurance agents trample on your rights. Instead, call us today at
(469) 998-4069 or fill out the form on our contact page to start working toward the best possible resolution to your claim.
Frequently Asked Questions