Dallas Limousine Accident Lawyer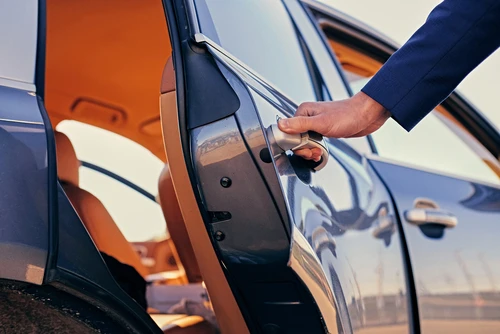 If you're in a limousine when a crash happens, or a limousine driver hits you, it can be a very traumatic experience. Trying to recover from your injuries and deal with the insurance companies just adds to your stress. Working with an experienced Dallas limousine accident lawyer can help you focus on your health and help reduce the stress, anxiety, and anger you are feeling.
We have experience dealing with these types of cases, and we will do our best to help you navigate the insurance and legal system for the best possible outcome.
If You Were a Passenger in the Limousine
Riding in a limousine can be a lot of fun if it's for prom, a quinceañera, or a wedding. It can also be a somber ride to a funeral. Whatever your reason for being there, if you're in a limousine, you expect a safe ride to your destination. Unfortunately, limousine drivers have accidents, too.
Rest assured, we will fight to get you a generous settlement. As a passenger, you were 100% NOT at fault in this accident. We will thoroughly investigate the accident and determine which insurance companies to go after. This may include:
The limousine driver's insurance company
The limousine company's insurance company
The insurance company representing any third party found to be at least partially responsible (including other drivers, the city, etc.)
If you were a passenger, chances are good the insurance companies will want to settle quickly. If they call you with an offer and ask if they can record you, simply say no, and say you want to speak with your attorney first. This will help protect you from committing you to a first, lowball offer.
Then, if you don't already have a Dallas limousine accident lawyer, give us a call anytime and we can help you decide how to proceed.
If You Were Hit By the Limousine Driver
If you were driving your vehicle, riding a bike, or crossing the street and a limousine driver hit you, we can help you file your claim(s) against the insurance companies involved. All that paperwork can get complicated, and we will need to conduct an independent investigation into the accident to make sure that we discover anything the police investigation missed.
This can include:
Accident reconstruction
Reviewing the police report and accident scene photos
Interviewing eyewitnesses
Reviewing traffic camera or surveillance footage
Gaining access to cell phone records and cell phone video of the accident aftermath
Obtaining inspection records on the limousine
Our Dallas personal injury law firm is dedicated to getting you the best compensation package we can. You should know that because of the Texas "proportional fault" statute, you can only sue for damages if you are less than 51% responsible for the accident. If you are less than 50% at fault and sue, any award you receive will be reduced by the percentage (if any) at which you were found to be at fault in the accident.
For example, if you were named 10% at fault because you were going a few miles over the speed limit, any court award would be reduced by 10%. Insurance company settlements would also likely reduce the amount of a settlement if you were partially at fault.
This is why it's important to have a Dallas limousine accident lawyer on your side to help prove you were not at fault.
Compensation We Will Fight For
Whether it's in an insurance settlement with the driver's insurance, the insurance company for the limousine company, or both, there are several areas where we will demand compensation on your behalf. We will seek these same damages if we end up taking your case in front of a jury. These include:
Compensation for current and estimated future medical bills
Compensation for any medical equipment you need as a result of the crash, such as crutches, a wheelchair, hospital bed at home, etc.
Damages for pain and mental suffering
Reimbursement for repair costs on your car, bike, or motorcycle, or the cost to replace your vehicle
Compensation to repair or replace anything else damaged as a result of your accident
Wrongful death if a family member died in the accident
Punitive or exemplary damages if the limousine driver was charged with DUI
And more, depending on the circumstances of your crash
We have a successful track record of aggressively pursuing and winning the compensation our clients deserve.
Talk to an Experienced Dallas Limousine Accident Lawyer
Meeting with an experienced Dallas limousine accident lawyer is free and could be the smartest decision you make after your accident. When we have our first meeting, we'll talk with you about the accident details, how badly you were injured, and any offers the insurance companies have already made. Then, we'll help you decide what your next step is. There are no fees unless you collect.
Call us today at (469) 998-4069 or use our contact form and someone will get back with you quickly. We are available around the clock to take your call.
Frequently Asked Questions