Dallas Brake Failure Accident Lawyer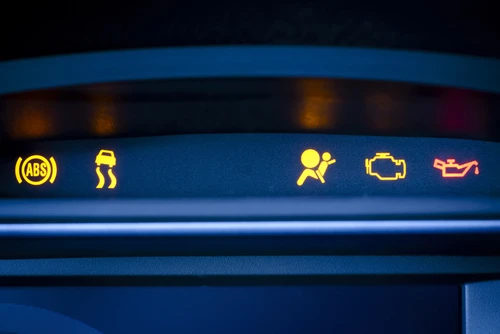 Car brakes are one of the most important (if not the most important) vehicle systems. Without working brakes, there would be countless accidents at all moments in Dallas. Unfortunately, some drivers do go through the horrifying experience of brake failure, and it often leads to a terrible accident.
If you or a loved one were injured because of brake failure, you may be entitled to compensation. Our Dallas brake failure lawyers can help investigate what happened and assist you in pursuing the recovery you deserve. Since we work on contingency, you do not need to worry about any costs unless we win you compensation.
Contact us today and we'll get you started with a FREE consultation and case evaluation. Call (469) 998-4069 or contact us online to discuss the details of your accident with one of our attorneys for FREE.
Common Causes of Brake Failure in Dallas
Although brake failure is rare compared to other vehicle issues, it still happens, and there are many different potential causes.
Manufacturing Errors
Sometimes, an issue occurs when the brakes are being manufactured. For example, certain brake parts might have been improperly installed or a component might be missing. A seemingly small error can lead to brake failure and serious accidents over time.
Manufacturing companies have a duty to always maintain strict standards and protocols that prevent manufacturing errors. These companies should also let consumers know if there is an issue and do a recall to prevent injuries or deaths.
If an accident is caused by brake failure because of a manufacturing issue, the manufacturing company is typically liable. You might even be eligible to participate in a class-action lawsuit if others have been injured by the same defect. A Dallas brake failure lawyer can let you know your options.
Design Flaws
Besides errors that occur during the manufacturing of the vehicle's brakes, flaws can also happen when parts are being designed. The company making the brakes might use low-quality parts or take other shortcuts to save time and money. These choices are incredibly negligent if they put consumers at serious risk.
Your lawyer can also let you know if potential design flaws led to your accident. If there are others who have experienced brake failure due to design defects, a brake failure lawyer will be up-to-date on the most recent information.
Warning or Instructional Mistakes
In some situations, the manufacturing company might fail to provide specific instructions for installing the brakes or not issue certain warnings necessary before using their products. This type of scenario is not as common when it comes to auto accident cases, but it is always a possibility.
Since there are so many reasons that brakes might fail, it's a good idea to speak with a lawyer very soon afterward. Your lawyer can investigate and let you know if you have grounds to file a claim or lawsuit for compensation. While some accident cases might be minor enough to handle without a lawyer, a brake failure accident (due to its severity) is probably not one of them.
What to Do if Your Brakes Begin to Fail While Driving
It's a good idea for all drivers to know how to handle a brake failure situation. According to the National Safety Council (NSC), here's what to do if your brakes fail:
If you notice brake trouble, try to stay calm, move your vehicle into the right lane (being careful when changing lanes), onto the shoulder, and toward an exit.
Put on your emergency hazard lights when you get into the right lane, and be careful to use your blinker.
Slowly and gradually start to take your foot off of the gas so that the car slows down. Shift into a lower gear if it helps slow your car down.
When you've gotten off of the road, shift to neutral and slowly use the hand brake until you can stop the vehicle.
If the hand brake also isn't working, slowly move your car towards a curb or soft shoulder to help it slow down.
Put reflective triangles beside and behind your car and keep your emergency lights on so other drivers stay alert when driving past.
Call or, if you don't have your phone on you, wait for help. Stand away from your vehicle after raising the hood and putting something white on your window or tied on your radio antenna. This will help alert police officers or tow truck drivers to the fact that you need assistance.
Do not try to continue driving your vehicle in any way after brake failure. You will need to have the brakes repaired before driving again.
If you are on this page, chances are high that it's too late to utilize the above instructions. If you were injured because of brake failure, you'll want to discuss your potential compensation options with a qualified lawyer.
How to Pursue Compensation for Your Brake Failure
The first step in building a brake failure claim is determining who was responsible for the brake issues. Many times, brake failure is the fault or poor maintenance or repair work or manufacturing defects. If you can get to the bottom of who was negligent, you'll know where to seek compensation for your damages.
If you experienced brake failure on your vehicle or the vehicle that caused your accident had brake failure, you likely have a product liability case.
Under Texas's product liability laws, found under Texas Civil Practice and Remedies Code chapter 82, you do not have to prove the at-fault party's negligence if you were injured by a defective item. This can make it easier for you to pursue compensation from the manufacturing company without having to specifically demonstrate negligence.
Talk to a Dallas Brake Failure Lawyer for Free Today
If you were injured in an accident caused by brake failure, our Dallas car accident lawyers can help. We have helped countless drivers win what they deserve after an accident they did not cause. Plus, we do not charge a fee unless we're able to win you compensation.
Contact us today and we'll get you started with a FREE consultation and case evaluation. Call us at (469) 998-4069 or contact us online to get started at no cost.
Frequently Asked Questions