Dallas Insurance Claims Lawyer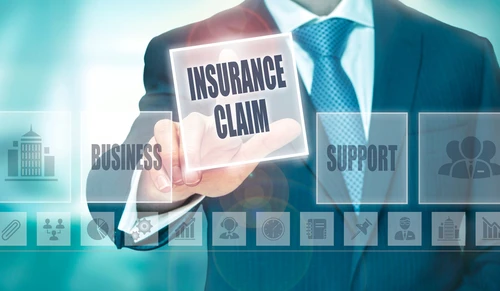 Most people in Dallas are covered by some sort of insurance. Whether it's auto insurance, life insurance, health insurance, or homeowners' insurance, the company providing the policy should protect you during an unexpected incident. Sadly, injured drivers miss out on millions of dollars each year because of insurance claim issues that could have been avoided with help from a Dallas insurance claims lawyer.
Our attorneys are dedicated to ensuring you are treated fairly after you file an insurance claim in Dallas. If you were hurt in a car accident you did not cause, you should not have to pay for the damages. We can help protect your rights and address any problems you encounter along the way.
Contact us today and we'll examine your situation during a FREE consultation. Call (469) 998-4069 or fill out the Free Case Evaluation form to get started at no cost to you.
How a Dallas Insurance Claims Lawyer Can Help
Insurance companies know that policies are complicated. They also know they can use that to their advantage. In an ideal world, insurance companies would be there to protect us when someone else causes us damage, but unfortunately, insurance companies are always looking to pay as little as possible on claims.
A Dallas insurance claims lawyer helps level the playing field. Your lawyer can make sure you are treated fairly before, during, and after you file a claim. Plus, insurance companies are more likely to take claimants seriously when they have experienced legal representation.
An insurance claims lawyer can assist you in:
Gathering evidence from your accident
Proving that the at-fault party was negligent in your accident
Calculating the total of your damages
Building a strong insurance claim and filing it
Handling all communication with the insurance company
Negotiating with the insurance company if they try to lowball your settlement
Be Aware of Shady Insurance Company Tactics
There are many strategies insurance companies might use to reduce what they have to pay on your claim. It's important to be alert during any communication with the insurer — whether it's the at-fault party's insurance company or your own insurance company.
After an accident that you did not cause, the at-fault party's insurance company might:
Try to offer you a lowball settlement, hoping you'll accept it and close your case
Call you and try to use anything you say against you
Ask for a recorded statement that can be used against you
Claim that you misrepresented your injuries
Intimidate you into thinking you cannot get a better offer
Make you feel like working with a lawyer isn't worth it
Your best option is to hire an insurance claims lawyer from the beginning to ensure your rights are protected. Most insurance claims lawyers (like our Dallas lawyers) do not charge a fee unless they win you compensation, so you don't have to worry about any upfront charges or out-of-pocket costs.
To get a FREE consultation and learn more about how we can help you, call (469) 998-4069 or fill out an online form. We'll help you schedule your consultation and get you the answers you need.
Reasons You Might File an Insurance Claim in Dallas
There are many types of insurance in Dallas. When an accident or damage occurs, a policyholder or injured party can typically file a claim to cover those damages. Reasons for filing an insurance claim include:
Injuries from auto accidents
Vehicle damage from auto accidents
Uninsured motorist accidents
Pedestrian accidents
Weather-related home damage
Property theft or damage
Wrongful death
Death of a loved one
Disability
Our firm specializes in Texas personal injury insurance claims, which involve injuries caused by a person or party's negligence. For example, if your vehicle was struck by another driver who was texting and driving and you suffered injuries, you can file a claim with that driver's auto insurance.
Through the insurance claim, you would seek compensation for personal injury damages like:
Medical costs
Lost wages
Vehicle damage
Pain and suffering
Compensation for these damages is meant to "make you whole" as much as possible after an accident you did not cause. Your lawyer will work to get you the fullest recovery possible so you won't have to bear the financial burden of an accident that was not your fault.
Common Problems with Dallas Insurance Claims
Sadly, insurance companies don't always act as they should — even when your own insurance company is involved. According to Texas Insurance Code section 542.003, insurance companies have a duty to engage in fair claim settlement practices.
Bad faith claims are too common in Dallas. There are two main ways auto insurance companies tend to engage in bad faith claims:
By refusing to pay or denying a claim
By failing to cover your policy limits and defend you
The at-fault party's insurance company might refuse to pay what you deserve after another driver causes your accident. Or, your own insurance company might deny an uninsured motorist claim after you are hit by a driver without insurance coverage. Your insurance company might also refuse to provide coverage up to your policy limits.
Don't let yourself get taken advantage of after an unfortunate incident. Talk to a Dallas insurance claims lawyer as soon as you can. They can look at your situation and let you know your legal options today.
What You Can Do if Your Insurance Claim Gets Denied
If you were injured in a car accident and the other driver's insurance company denies your claim, the best thing you can do is contact a good insurance claims lawyer in the Dallas area. Below are some areas where your lawyer can help you.
Gathering Evidence
Your insurance claim will need to show evidence of the at-fault party's fault and the damages their negligence has caused. Sometimes, this requires the use of experts and other professional resources that your lawyer can provide.
Understanding State Law
Insurance adjusters are skilled at making claimants feel out of their element. They might claim that you aren't legally entitled to certain coverages, even if what they suggest is dishonest. A lawyer will have the most up-to-date knowledge of Texas personal injury law and what that means for your rights.
Negotiating Your Settlement
If the insurance company offers you a settlement, it will likely be for much less than you are owed. Don't accept any offer without speaking to a lawyer first. Your lawyer will work to negotiate with the insurance company for an offer that you actually deserve.
Get a Free Consultation with a Dallas Insurance Claims Lawyer Today
Get help with your insurance claim issue today. Our attorneys bring years of hands-on experience to the table, and we are not afraid to fight for your rights. Plus, we don't charge you unless we win for you.
To schedule a FREE consultation today, call (469) 998-4069 or contact us online to get started.
Frequently Asked Questions