Lewisville Insurance Claims Lawyer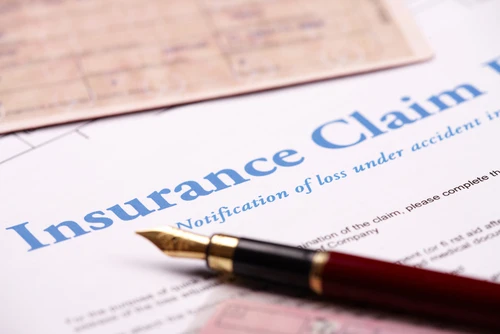 After a car accident in Lewisville that you did not cause, you are probably entitled to compensation for your costs. Unfortunately, that means you'll have to deal with the at-fault party's insurance company, which can not be described as a pleasant experience. To get help with your insurance claim and ensure you are pursuing the fullest recovery possible, it's best to speak with a Lewisville insurance claims lawyer.
Most experts recommend getting an experienced attorney on your side before you talk about anything with the insurance company. Insurers are skilled at looking for ways to pay you less, but our lawyers are not afraid to stand up for your rights.
At our firm, a Dallas car accident law firm that also operates in Lewisville, we can help you seek the compensation you deserve. Give us a call today at (469) 998-4069 or contact us online to schedule a FREE consultation.
How to Handle the Insurance Agent After an Accident in Lewisville
After your accident, you can file a claim with the at-fault party's insurance company and seek compensation for your damages. The insurance company might reach out to you soon after this, and it's important that you go into the experience on your guard.
Even if an insurance adjuster seems friendly and nice, remember that their job is to make choices that lower costs for their company. They do not have your best interests in mind when they communicate with you or examine your claim.
Here are some tips for dealing with the insurance company after your accident.
Get a Lewisville Insurance Claims Lawyer
The best thing you can do after an accident is to get an experienced lawyer on your side. That's because insurance agents are skilled at looking for ways to reduce the value of a claim, and they often know just what to say to vulnerable injury victims.
To protect your legal rights and ensure you don't get taken advantage of, it's typically smart to let your lawyer handle all communication with the at-fault party's insurance company. You can simply tell the insurer that you'd rather talk to your lawyer first, or you can tell the insurer to direct all questions to your lawyer directly.
If you do decide to speak with the insurance adjuster on your own, here are some things to keep in mind.
Keep the Conversation Short
If the insurance adjuster asks you questions, give simple answers without elaborating or discussing fault in the accident. Your conversation may be recorded, which means there's a chance anything you say could be used against you in your case.
If any question makes you uncomfortable or you don't want to answer, you are not obligated to continue the call or provide more information.
Be Honest
Be sure that anything you tell the insurance company is factual information (but still be careful what you divulge or say). If you are worried about saying too much or telling a lie to avoid saying something, it's a good sign you need an insurance claims lawyer.
Thankfully, most insurance claims lawyers work on contingency, which means they do not charge you a fee unless they win your case. That's how we operate at our firm, and our car accident lawyers are happy to speak with you about your legal needs. Call (469) 998-4069 to get a FREE consultation and learn more.
You Can Probably Settle Your Claim for More
A common tactic insurance companies use after an injury accident is offering to an upfront, lowball settlement. The insurer is hoping that you will simply accept this settlement out of desperation (or because you don't realize you can get more) and end your case. While this provides you with money quickly, it will not even come close to covering all of your costs.
An experienced Lewisville insurance claims lawyer will not accept a lowball for you. They are trained to deal with insurance companies and fight for a settlement you actually deserve. Your lawyer will examine the accident and determine what your damages are actually worth, then use that to negotiate for a higher amount.
Accidents That Lead to Insurance Claims in Lewisville
The type of insurance claim we're discussing here results from a personal injury accident. This is an accident where at least one party has been negligent and that negligence has led to an accident with injuries.
Examples of personal injury accidents where the victim can file an insurance claim include:
Car accidents
Truck accidents
Motorcycle accident
Bicycle and pedestrian crashes
Hit-and run accidents
Drunk driving crashes
Rear-end collisions
Whiplash accidents
Product liability accidents
Our Dallas car accident law firm takes on all of the above and more. No matter how you were injured, if you were not at fault, the law is on your side.
Pursuing Compensation Through Uninsured/Underinsured Motorist Coverage
Although the at-fault party's insurance company typically covers the damages from an injury accident, that insurance is not always available. If you are injured in an accident with a driver who does not have insurance (or does not have the minimum insurance requirements), you might wonder what to do.
Thankfully, you probably have uninsured/underinsured motorist coverage through your own auto insurance company. According to the Texas Department of Insurance (TDI), this is one of eight basic insurance coverages available in Texas.
Uninsured motorist coverage is optional in Texas, but your insurance company is required to offer it (as shown under Texas Insurance Code section 1952.101), so you probably have it unless you opted out. This coverage can help cover some of your damages if you were in an accident with an uninsured driver or were the victim of a hit-and-run accident.
Getting Help with Your Uninsured Motorist Claim
An insurance claims lawyer can help you when filing a claim with your own insurance company, too. Although your own insurance company will hopefully be more on your side, they still care most about their bottom line. Your lawyer can make sure you are treated fairly when dealing with the claim process.
Talk to a Lewisville Insurance Claims Lawyer for 100% Free Today
If you were hurt in an accident and need to seek compensation from an insurance claim, our lawyers are here to help you. We are proud to offer unmatched communication with our clients and years of experience in personal injury law. We also do not charge a fee unless we win you money.
To get a FREE consultation today, call us at (469) 998-4069 or contact us online to get started.
Frequently Asked Questions