Farmers Car Accident Claims Injury Lawyer In Dallas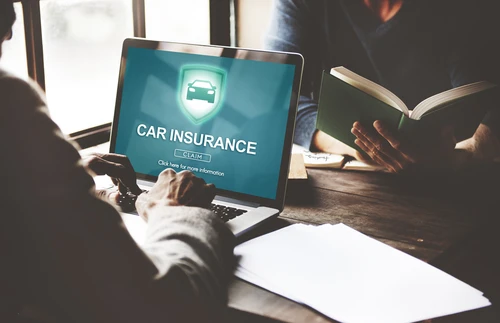 One of the larger car insurance providers, Farmers Insurance is a common provider for drivers in the Dallas area. While insurance companies like Farmers offer a range of liability coverage, personal injury protection, and uninsured or underinsured motorist coverage, their agents ultimately have the job of ensuring the lowest possible payout in the event of a car accident.
After a significant car crash, injured people are often dealing with a host of new complications in their lives. They may face a difficult and arduous recovery process, have constantly changing schedules as a result of medical appointments, suffer severe pain or mental anguish after an injury, and more. Trying to negotiate with a Farmers auto insurance agent on top of all these problems may prove too much. Instead, it is best to trust experienced car accident claims attorneys like the ones at our firm, a Dallas car accident law firm, while you handle your daily life.
Farmers' Obligations
The Texas Department of Insurance has strict requirements that all insurance providers must meet. These regulations dictate what kinds of coverages must be made available to clients and which ones are optional. In Texas, both Personal Injury Protection (PIP) coverage and Uninsured/Underinsured Motorist (UM or UIM) coverage must be part of a client's plan unless the client opts out of those perks in writing.
Personal Injury Protection Coverage
The first of these mandatory coverages is PIP. It is designed as a safety net for injured people and covers the medical costs associated with your injury. It can also cover lost wages, though there is a limit to the amount that PIP will pay. While useful if you are engaged in a long claim with another driver's insurance company, this policy can get you through expensive medical treatments and missed time from work in the meantime.
Uninsured/Underinsured Motorist Coverage
Unfortunately, some drivers decide to break the law and fail to obtain mandatory liability insurance. This means that, if you are in an accident with them, they have no insurance company from which to seek compensation. Other drivers may have liability insurance that does not cover all of your damages. In these situations, you should be able to turn to your own Farmers UM/UIM policy for help. However, just like PIP, it is possible to opt out of this coverage in writing.
If you have any concerns about opting out of these coverages, do not understand the details of your policy, or need help negotiating with Farmers insurance agents, our car accident injury claims lawyers can assist you.
My Role as the Claimant
In an ideal world, your injury would be all that was necessary to ensure an appropriate compensation package. Unfortunately, Farmers and other insurance companies rely on a business model that necessitates paying as little as possible (and sometimes even working to avoid a payout altogether). As the claimant, you can do several things to help bolster your case.
Collecting Evidence
Many forms of evidence can solidify your story about the accident and show that the opposing driver was at fault. If you are able to do so, collect as much evidence as possible from the scene of the wreck. This can include a wide variety of items, such as:
Pictures of the debris and accident scene
Names and contact information of eyewitnesses
A copy of the police report
Locations of nearby cameras, such as surveillance or traffic camera systems
Getting Treatment
It is important to get medical services as quickly as possible after your wreck. Any delay in treatment, and any gaps in treatment, can be a source of difficulty for your claim. The Farmers insurance agent may attempt to argue that waiting for medical care means that your injury actually resulted from some other incident and not the car crash.
Plus, by seeking medical care as soon as possible, you can develop a thorough report of your injuries and the resulting complications. It also allows you to start the recovery process sooner, which can make a huge difference for many forms of injury.
Speaking to Insurance Agents
Your claim will involve speaking with a Farmers insurance agent at some point. It is always best to consult with a skilled car accident claims injury attorney before having this conversation. When it does come time to talk to the agent, remember the following tips.
NEVER lie to the agent.
Say as little as possible.
NEVER admit fault for the accident.
If you are ever uncomfortable, end the conversation and speak to your lawyer.
I Can Get a FREE Consultation Today
At our firm, a Dallas car accident law firm, , our goal is to help injured people get the compensation they deserve so that they can move on with their lives. Our car accident injury claims attorneys can aggressively defend your rights and deal with the stalling tactics of insurance agents like those who work for Farmers.
We offer clients a FREE consultation to discuss the details of your claim, and we do not collect a fee until you get the compensation package you need!
To set up your appointment today, simply fill out the form on our contact page or call our office at (469) 998-4069.
Frequently Asked Questions