Teen Car Accident Lawyer In Dallas, TX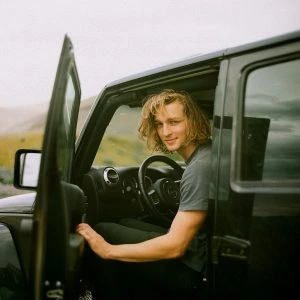 For teens in the United States, car accidents are the leading cause of death according to the Centers for Disease Control and Prevention. This is a staggering and sobering fact that underscores the dangers of inexperienced drivers behind the wheel of a car. Fortunately for teens hit by other vehicles and for the drivers and passengers crashed into by teen drivers, Texas law provides a way to recover compensation for the damages that are suffered. Anyone injured in an accident involving a young teen driver should get in touch with a skilled lawyer with experience handling teen car accident claims. Nuances in the law may constitute different procedures or policies than when adults are behind the wheel.
At our firm, a Dallas car accident law firm, , we work hard to defend the rights and interests of our clients. Our attorneys have worked on claims in a variety of situations, including teen drivers, rideshare drivers with Lyft or Uber, tow truck collisions, semi-truck wrecks, and more. We know that one size never fits all when it comes to personal injury claims. Instead, we take a unique approach to each claim to ensure that we get you and your family all avenues of compensation that are available.
Texas Family Code and Its Impact on My Claim
Unlike some other states, Texas does not hold parents automatically responsible for personal injury claims against their teenage children. Therefore, you may not be able to pursue direct compensation from a teen's parents via personal injury law. However, the same is not true of property damage. According to Texas Family Code §41.001, you may sue a teenager's parents for property damage up to $25,000 (not including court costs and attorney fees). This is possible in two circumstances:
The teenager is under the age of 18 and willfully acted with malice.
The teenager's behavior can be shown to stem from parental negligence.
One possible way that this may affect your claim is if a parent allowed their child to borrow a car at night knowing that the teen had poor vision and would be at risk of causing a wreck. Though difficult to prove, such a case could be won with help from a skilled teen car accident lawyer.
Insurance Requirements
Though you may be unable to sue a teen's parents for personal injuries in the event of an accident involving that minor, it is still true that you may bring a claim for compensation against the teen driver's insurance. All drivers in Texas are required by law to have financial responsibility in the form of surety, liability insurance, and a limited number of other options. This is set forth in the Motor Vehicle Safety Act.
As experienced Dallas personal injury lawyers, our lawyers have worked on many cases involving insurance companies like Geico, Nationwide, Progressive, and more. Insurance agents are on the side of their company and will work against you to ensure the lowest possible payout. With the right attorney on your team, you can combat these tactics successfully.
Determining Fault and Compensation
A central aspect of every car accident claim is the determination of fault as it relates directly with the amount of compensation that may be awarded to you. Texas allows you to recover compensation even in accidents for which you share some amount of responsibility. There are two factors in this system of proportionate responsibility.
First, you cannot collect compensation from the other driver if you have more than 50% of the fault in your accident. Whether you are the teen or the other driver in this situation, having the majority of the blame for causing the wreck negates your ability to sue the other party for damages.
Secondly, the amount of compensation awarded to you is reduced by the same percentage as your percentage of blame. For example, if the court decides that you are responsible for 25% of the fault in a teen car crash, the total award of compensation that you receive will be reduced by 25% as well. This is one reason that it is crucial for you to have an experienced attorney on your side, as they can work with you to provide evidence of the opposing driver's fault, thereby maximizing the compensation available to you.
I Can Get A FREE Consultation with a Teen Accident Lawyer
Dallas Car Accident Lawyers is familiar with the stress that comes after any car wreck. When issues surrounding parental liability, teen insurance policies, and similar complications arise, the situation is even more fraught with tension and unease. Our compassionate teen car accident attorneys are available for FREE consultations to discuss the merits of your claim. We also do not collect a fee until and unless we win you the compensation you deserve.
Schedule your first meeting with our firm, a Dallas car accident law firm, by filling out the form on our contact page or by calling us today at (469) 998-4069.
Frequently Asked Questions