AIG Car Accident Claims Injury Lawyer In Dallas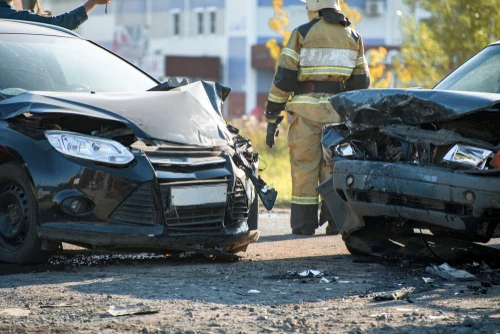 Post-car-accident insurance claims are often fraught with stress. Sometimes, negotiations can take months to resolve and the injured person is left with much less compensation than they deserve. AIG Home and Auto Insurance is a popular choice for many drivers, but injured people may have a difficult time speaking to an opposing driver's AIG representative. This is because, no matter how friendly or helpful they seem, the job of an insurance agent is to ensure that their company pays as little as possible to people filing a claim.
If you are injured in a serious car accident in Dallas, keep in mind that the opposing driver's AIG auto insurance agent is not on your side. The company may seek to end the matter by sending you a quick check, but the amount they pay is often much less than the true value of your claim. Once you cash or deposit such a check, your claim is over and you may not get a second chance. With help from the experienced AIG car accident claims injury attorney at our firm, a Dallas car accident law firm, , you stand a much better chance of getting the compensation you and your family need.
The Perils of Insurance Claims
There are many aspects of insurance claims that can be mired in difficulty, and there are many "traps" that injured people must avoid. We have already discussed a big danger, which is the temptation of cashing a quick check and missing out on the true value of your injury claim. There are other perils that you should seek to avoid with the help of your AIG car accident injury claims lawyer.
I Should Not Wait to Seek Medical Attention
One of the major ways in which an insurance agent may lower the value of your injury is by finding gaps in treatment. If you do not seek medical attention straight away after your car wreck, or if you see doctors only intermittently rather than in a continuous plan of care, the agent may claim that the injuries you suffer are not actually from the car accident but resulted from some other incident. This is a way for them to avoid liability since their driver would not be at fault in this scenario. Having a clear, continuous medical record can help solidify the strength of your personal injury claim.
I Should File My Claim Quickly
Notifying AIG of your claim is important, as there is a limit to the amount of time that can pass before you lose the right to challenge your claim in court. In §16.003 of the Texas Civil Practice and Remedies Code, injured people are given up to two years from the date of their injury to file a claim in court. Though two years seems like a long time, negotiations with AIG insurance agents may be protracted and the time after your injury can be filled with many doctors' visits and other pressing matters on your schedule. By getting a skilled AIG car accident claims injury lawyer on your side, you can be sure that your claim is handled professionally and, if need be, filed with the court in the appropriate time frame to preserve your rights.
I Should Be Careful When Talking to AIG Insurance Agents
Ultimately, there will come a time in which you will need to speak to an insurance agent about your accident and subsequent injuries. When this time comes, be sure to seek the advice of our knowledgeable attorneys, who can give you tips regarding what to say and what to avoid. In general, you should always tell the truth as simply as possible, avoiding unnecessary elaboration. Never lie, and never admit fault or apologize for the car crash. Though expressing sorrow after an accident is a common reaction, the insurance company may use such a statement as evidence of your admission of fault.
Getting the Most Out of My Claim
Your injuries may affect the course of the rest of your life, and they should be compensated accordingly. To make sure that you get the true value of your injuries in compensation from the at-fault driver's AIG policy, you and your lawyer can make an extensive list of all the ways that your injury has impacted your life. Generally, these damages come in two types.
Economic Damages: harms that have distinct monetary values, such as medical bills, lost wages, and lost earning capacity.
Non-Economic Damages: harms that are more subjective, such as pain, suffering, loss of enjoyment in life, etc.
In very rare cases, you may be entitled to extra compensation called "exemplary damages." The standards for the recovery of exemplary damages consist of accidents in which gross negligence, fraud, or malice can be proven. Though most personal injury claims do not include those elements, they are important for your attorney to explore to ensure that you get the compensation that justice demands.
I Can Get a FREE Consultation About My Claim
Dallas Car Accident Lawyers works hard to ensure that all injured people have access to justice. That is why we offer a FREE consultation to all of our clients and do not collect a fee unless we win your claim.
Schedule your initial consultation today by calling our AIG car accident claims injury lawyers at (469) 998-4069 or fill out the form on our contact page and a representative will be in touch soon.
Frequently Asked Questions