What Is the Average Settlement for a Car Accident?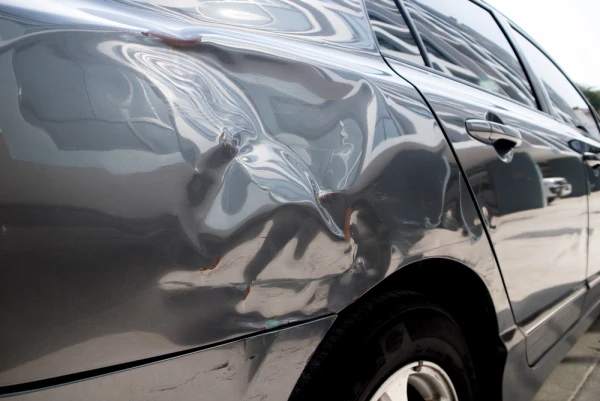 After a car accident, you'll have a lot on your plate. Medical bills, missed work time, and more can keep you up at night. As you think about compensation, a question might come to mind. What is the average settlement you can expect for a car accident?
Let's cover the most important things to know about car accident settlements.
An Average Settlement Doesn't Exist
Since no one car accident is the same as another, settlements can be very different. For example, a minor collision with a good lawyer might bring a $15,000 to $30,000 settlement. But some very severe accidents can reach hundreds of thousands of dollars or more.
We encourage you not to compare your accident with others. Start with your specific accident details. From there, you can learn how a fair settlement looks for you.
Schedule a free consultation with a car accident lawyer. Our lawyers can look in-depth at your accident details and go over your options. To get a FREE, no-risk consultation, call (469) 998-4069, or contact us online.
How Serious Was Your Accident?
Your car accident settlement depends on your damages. Damages are losses you have from the accident. Examples of costs include:
Medical bills
Prescription medications
Missed work time
Vehicle repairs
Mental anguish
Pain and suffering
A smaller car accident might cause minor injuries and very little vehicle damage. On the other hand, a severe crash can cause catastrophic injuries, disability, or death. A serious accident might leave you with a totaled vehicle.
You will also need to think about how the accident affected your life. Non-economic damages can be worth a lot in a car accident claim.
Talk to a car accident lawyer about your damages. They can give you an idea of what they are worth. When you file your insurance claim, you'll know what you deserve.
Car Accident Settlement Versus Trial
Most car accident victims get a settlement from the insurance claim. But some cases require a lawsuit. If you need to sue, your payout might be higher.
Lawsuits are expensive. You should only go to trial if you have a good chance of winning. Most of the time, a car accident lawyer can help you get a fair settlement through the insurance claim.
You and your lawyer can determine what is best for your case. Their goal is to get you the fullest compensation they can. Ideally, you should not pay a dime for your accident costs.
A Breakdown of Car Accident Damages
To know what an average settlement looks like for you, consider your damages. There are two main types of car accident damages:
Economic damages
Non-economic damages
Your lawyer will calculate the value of all of your damages. The total will help show what you can receive from the insurance company.
Economic Damages
Economic damages include medical costs, lost wages, and property damage. You can prove these losses through bills and other documents. Texas limits your economic damages to the exact amounts you paid.
Your medical damages will depend on:
How long you received treatment
The length of any hospital stays
What type of care you got
Any long-term treatment needs
You will need to add up both current and future medical costs. Severe injuries might require years of treatment. If you can, wait until you have fully healed to file your claim. If you file too soon, you might have to pay additional costs out-of-pocket.
Lost wages include missed work time. You will need to prove that the accident caused you to miss work. If the accident caused you to miss out on raises, bonuses, or more, tell your lawyer. You might be entitled to compensation for these items, too.
You can also include vehicle repair or replacement costs. Make sure you know the full extent of the damage before filing.
Non-Economic Damages
Non-economic damages do not have natural dollar values. They compensate you for the physical and emotional suffering the accident caused.
Non-economic damages include:
Physical pain and suffering
Loss of enjoyment of life
Disfigurement
Mental anguish
Loss of companionship
First, add up all of your economic costs. Then, multiply the total by a number between one and five. The number will be higher, depending on how bad your non-economic damages are. The total will give you an idea of the settlement you deserve.
Punitive Damages
A jury awards punitive damages when a car accident involves malicious or wanton behavior. The purpose of punitive damages is to punish the wrongdoer. If you think you might be entitled to these damages, talk to your lawyer.
How a Lawyer Improves Your Car Accident Settlement
There are many advantages to working with a car accident lawyer. Your lawyer can help you:
Gather evidence from your car accident
Present each detail of your accident
Build a strong insurance claim
Negotiate with the insurance company
A consumer panel survey of auto accident victims showed the potential benefits of working with a lawyer. Those surveyed who had a lawyer won 3.5 times more than those without a lawyer.
Most insurance companies will send an initial lowball settlement offer. This offer won't come close to paying all of your damages. This is how insurance companies make money. They are always looking to reduce their costs.
Your lawyer will work to negotiate a fair amount with the insurance company. The lawyer can also protect you from tactics insurers use to reduce claim values. Plus, insurers will often take you more seriously if they know you're working with a trusted attorney.
Speak with a Car Accident Lawyer for Free Today
Don't wait to get started on your case. Your state has a statute of limitations. In Texas, you have two years from the accident to file your claim (Texas Civil Practice and Remedies Code Section 16.003).
Our Dallas car accident lawyers can help. We know how to build a strong case for the settlement you deserve. Plus, we do not charge a fee unless we win you money. You can get started today at no risk.
To get a FREE, no-risk consultation, call (469) 998-4069, or contact us online
Frequently Asked Questions